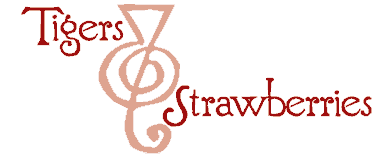 Cook Local, Eat Global
I know you all know I am not talking about a dance, but that is what it sounds like a little.
But I am asking a serious question–how many of us know, really know, how to do the life-saving Heimlich maneuver?
Have you had training?
Have you ever done it, if not on a person, on a practice dummy?
Have you ever, god forbid, ever had to use that knowledge, or had that knowledge used upon yourself?
I am asking, because Zak sent me this NY Times Op-Ed piece about how few restaurant professionals know how to do the Heimlich Maneuver, and it made me think.
I was certified in it, back when I was certified in CPR, when I was a Girl Scout, but my certification has lapsed long ago. (Duh–I am a bit old to be a Girl Scout these days!) And while I watched a video the night before we took Kat home from the NICU on the subject of infant and toddler Heimlich and CPR, I don't know that I would be able to perform it on a kid without practice, much less on an adult.
Which leads me to say I am going to be calling the Red Cross to see if they do training courses here in Heimlich and CPR both for adults and kids. It is just something that I think parents, food professionals, and hell–everyone–should know.
Now that I think on it, maybe I should call up Johnson & Wales, my old culinary school, and see if they currently include the Heimlich in their curriculum (they didn't when I was there), and if not, see if I can convince them to do so.
I know how crucial CPR can be–back when I was a Girl Scout, my Mom and I actually had to use our CPR skills on a street person who had a heart attack in Charleston, West Virginia. Other folks passed him by, but we stopped and the EMTs who came after the guy at the paint store–my Sunday school teacher–called, said we made a difference.
So–these things are important–for everyone.
So, I ask again, how many of us know these life-saving techniques?
7 Comments
RSS feed for comments on this post.
Sorry, the comment form is closed at this time.
Powered by WordPress. Graphics by Zak Kramer.
Design update by Daniel Trout.
Entries and comments feeds.