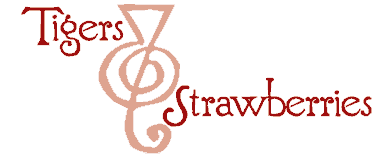 Cook Local, Eat Global
This is a lamb curry that should only be made and eaten by lovers of cilantro, because the main flavoring is–I bet you can't guess this–cilantro.
Oh, to be sure, there is plenty of well-browned onions, garlic and ginger in there, as well as green chilies and dried spices like coriander, cumin, cardamom and a bit of fennel seed, but the first jolt of aroma and flavor in the curry comes from the copious amount of fresh, minced cilantro that is stirred in at the end of the cooking process.
The addition of the cilantro also gives the curry its green coloring–at first glance, it is so green, one might think that it was saag gosht which was gracing their plate, but the overwhelming scent of cilantro should give it all away.
This curry could be made with chicken or paneer, if you wanted–I personally think that the paneer would be delicious cooked this way.
The recipe includes Greek-style whole milk yogurt, (the brand I use is Fage) but you could just as easily use two percent or fat free Greek yogurt instead. If you want, you can add a bit of cream to the dish, but I think that the yogurt makes it creamy enough on its own. If you cannot get Greek style yogurt in your supermarket, you can just strain whatever plain yogurt you use through several layers of cheesecloth overnight to get the same rich texture and flavor.
The yogurt also adds a tantalizing tang to the curry, but I still like to serve it with lime wedges because a fresh burst of lime juice kicks the curry up several notches from really tasty into the stratosphere of heavenly culinary creations.
I got the idea for this curry from several sources–about four different cookbooks, to be precise. What I ended up doing was looking at recipes and writing down flavors, textures and colors that jumped out at me and when I was done, I looked down at what I had jotted in my notebook, and created the curry out of those elements. The first thing I had written down was cilantro, the next was yogurt, then creamy, then green chilies, ginger and fennel seed. I had more lamb than chicken or paneer, so that is what I used for the curry, and the rest is history, as you can see here.
If you decide to use paneer, cut it up into 3/4″ cubes, and pan fry it before adding it to the curry sauce. To do this, heat a heavy-bottomed skillet over medium high heat with canola oil, and add the paneer cubes in a single layer. cook without stirring until the bottom of the cheese is browned, then using a spatula, turn the cheese, and continue cooking until it is browned on all sides. Drain on several layers of paper towels, and sprinkle with salt before adding to the curry sauce (which you make as directed, by siimply leaving out the meat) to cook for about fifteen minutes, which gives plenty of time for the flavors from the sauce to envelope the mild, milky paneer. Then, stir in the cilantro, cook for about a minute more and serve it forth!
I like this with plain steamed basmati rice, but it would be good with turmeric-scented basmati as well.
Gosht Dahnia
Ingredients:
3 tablespoons canola oil
4 cups thinly sliced onions
1 teaspoon salt
3 tablespoons fresh minced garlic
4 tablespoons fresh minced ginger
3-7 thinly sliced green Thai chilies (to taste)
1/2 teaspoon ground turmeric
2 tablespoons freshly ground coriander seed
1 tablespoon freshly ground cumin seed
1 teaspoon freshly ground fennel seed
2 pounds boned lamb leg and shoulder meat mixed, cut into 1″ cubes
1 1/2 cups Greek style whole milk yogurt
1/2 cup water
1 cup Greek style whole milk yogurt
2 cups finely minced cilantro leaves and tender stems
salt to taste
sprigs of cilantro for garnish
lime wedges for garnish
Method:
For this recipe, I used the pressure cooker–in fact, I cook most of my curries that way. But, if you don't have a pressure cooker, you can cook this curry in a nice heavy-bottomed pot–enameled cast iron is perfect. Just be sure and add a bit more water to the pot, cover it and to cook the lamb until it is fork tender, stirring now and again and adding water as needed. Once the meat is fork tender, uncover the pot and reduce the liquid until it is creamy and thick and clings to the meat cubes. Then, continue the recipe as written.
In a heavy-bottomed skillet, heat the canola oil over medium high heat. Add the onions, sprinkle with the salt and cook, stirring until the onions are deep golden brown. Add the garlic, ginger and chilies and keep cooking, and stirring until the onions are light reddish brown and fragrant. Add the spices and the meat and cook, stirring until the meat is mostly browned on all aides.
Scrape contents of pan into pressure cooker. Add yogurt to pressure cooker, and using the water, deglaze the skillet and scrape up any browned bits. Add water and its browned goodness to the pressure cooker and bring the contents of the cooker to a boil.
Put the lid on, lock down, and bring to full pressure. Turn the heat down to low and cook for twenty minutes on high pressure.
Quick release the pressure and open the lid. Boil off excess water–sauce should be thick and creamy looking, and pale brown in color. When the texture is thick enough to cling to the meat, add the second measure of yogurt, and the cilantro. Stir them in, bring back to a boil and cook for a minute or two to incorporate the cilantro flavor properly. Taste for salt and add what is needed to make the curry sparkle.
Serve with steamed basmati rice and garnish with sprigs of cilantro and lime wedges.
7 Comments
RSS feed for comments on this post.
Sorry, the comment form is closed at this time.
Powered by WordPress. Graphics by Zak Kramer.
Design update by Daniel Trout.
Entries and comments feeds.