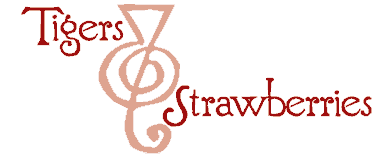 Cook Local, Eat Global
Here is a photo I wanted to post back in August, when I finished it, but I couldn't because it was to be my big gift to Morganna for Generic Winter Holiday. (Considering we are a household that includes a Buddhist, an atheist, an agnostic and a Jew, and we are celebrating Hanuka, Yule, and Christmas all at once, we just give the whole shebang a rather droll title and leave it at that.) This year, I made gifts for almost everyone on my list, and this quilt–which you see here as only the pieced top–was the largest gift I made.
Now, the reason you only see the pieced top is because I took it to Susan at The Nelsonville Quilt Company to have her quilt it on her longarm machine, because I am just not competent to quilt something that big on my regular sewing machine.
Anyway, let's talk about the quilt itself–I saw the design in a magazine and decided that I loved the design, but hated the execution. The designer picked boring fabrics and didn't vary the width of the strips enough to suit my fancy, so I did it my way. All of the fabrics are batiks or hand-dyes–and I have no clue how many different fabrics are in here. I raided my stash and scrap bag and bought a remarkably few pieces of fabric specifically for this project.
The colors are fantastic, as you can see–brilliant oranges, fuchsias, greens, blues, indigos, violets–yellows–they are all there, along with burnt umbers and golds. I used the black hand-dye as the unifying theme, and I carefully chose individual pieces of fabric to give the illusion that parts of the design are melting into each other. It adds to the psychedelic swirl effect that is mixed with a fractured mirror look.
Which is why I called it "Fractured Fortunes." Morganna has had a hard, sometimes twisting road toward adulthood, and sometimes the journey has made her feel cracked and broken, but she has emerged as brilliant and beautiful as the fabrics in this quilt, and I know that like this quilt, she will be a sum greater than her parts.
Here is a detail of the corner of the quilt showing that I used four different black and multi-colored batiks for the wide outer border, thus carrying on the crazyquilt scrapbag look and feel of the whole piece.
When she comes back for Spring Break next week, I will photograph the whole quilt to show you the exquisite fabric that Susan and I found for the backing and the delicious multicolored freehand quilting design she did. She did an amazing job, she really did.
I am proud to say that Morganna absolutely loves the quilt and I get a swell of pride every time I see her wrapped up in it or overhear her showing it off to a dorm mate, proudly telling them that "this is what Mom made me for Christmas."
10 Comments
RSS feed for comments on this post.
Sorry, the comment form is closed at this time.
Powered by WordPress. Graphics by Zak Kramer.
Design update by Daniel Trout.
Entries and comments feeds.