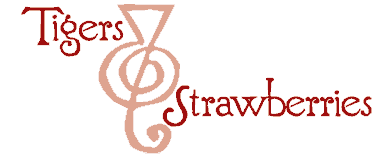 Cook Local, Eat Global
I'll just spit it out.
I have been ill–for a while, although for the past few weeks, it has been worse. And, luckily, my doctor has probably figured out what is wrong with me and has narrowed our focus down to three possibilities, all of them necessitating diet and lifestyle changes.
One, that we know for certain is that I am allergic to wheat, and likely have been my entire life. It is only recently, however, that my digestive system has started acting out every time I eat wheat, so most of the symptoms I have had which can be caused by sheat allergy, I have only assumed were nothing more than general environmental allergies and malaise related to my sleep disorder.
The truth is, it is probably the wheat allergy that is causing the chronic severe joint aches and pains, the constant sinus problems, and the new in ability to digest much of anything involving wheat.
The other possibility is that it isn't just a wheat allergy–which was diagnosed with a skin test that had a very dramatic positive result.
It could be celiac disease, which is gluten intolerance that causes specific antibodies to attack the small intestine and essentially reduce the body's ability to absorb nutrients from food. Today, I just had a blood test to see if those antibodies are present in my blood. The final, definitive diagnosis would come from a biopsy of tissue from the small intestine. If it is celiac, then I have to avoid barley and rye as well as wheat, and I will have to become very aware of what I am eating, because the only way to return the small intestine to health is to stop eating all gluten, to allow the villi to grow back so that nutrients can be absorbed again.
Celiac disease would explain why I am losing weight even though I am still eating well, and in fact, am hungry all the time. (When I first started losing weight, I thought it was the Welbutrin, as did my doctor. Then, I started exercising, and so that could explain why I was losing weight. Then, I stopped exercising and still lost a lot of weight. I am just glad I was overweight to start out with, because if I hadn't been, I probably would look really ill right about now.)
The third possibility, which I think is the most serious, and is also a strong one, is type II diabetes. My Mom's family is riddled with diabetics, so there is precedent. I will say that I have had glucose tolerance tests several times over my life, including when I was pregnant with Kat, and I have not shown any sign of having high blood sugar, so it is likely that this is not the culprit. However, to be sure, I had another glucose tolerance test done this morning.
So, we will see. If I am going to be living wheat or gluten free, I am going to have to change what I cook at home, and perforce, this blog will change somewhat. I don't mind it–I can learn stuff that will help other people with their cooking, just within a narrower context than before. And if it is diabetes, then I will share with readers whatever it is I learn to cook in order to keep myself healthy.
I will come back to the blog soon–it is ironic–I had actually almost given up on writing Tigers & Strawberries, because I felt like I had said all I needed to say, and I was more interested in doing rather than writing. But now, if I am going to be doing kitchen experimentation for special diets–well, I have a reason to keep on writing.
43 Comments
RSS feed for comments on this post.
Sorry, the comment form is closed at this time.
Powered by WordPress. Graphics by Zak Kramer.
Design update by Daniel Trout.
Entries and comments feeds.