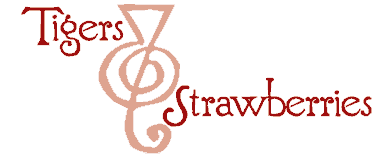 Cook Local, Eat Global
Next Saturday, from 9:30am to 1:30pm at the Athens Farmer's Market, Toyota will be hosting a Farm To Table event where up to twelve of our very talented local chefs, in partnership with one or more local farmers, will be presenting samples of delicious dishes with ingredients sourced right here in Athens County. Guests will have a chance to not only sample the delicious foods presented by our chefs, but they can also take in the sights and sounds of the Athens Farmers Market as well as take a ride in Toyota's 3rd generation hybrid Prius cars.
I'm thrilled to be a part of this event, but I am even more pleased that out of all of the farmer's markets in the US, Toyota is choosing twelve to feature on this tour, and Athens is one of them. That just goes to show what I have been saying all along–that the local food scene here in this little corner of Appalachian Ohio really is something special that we should be proud of.
As for me, I will be spending lots of time this week preparing for the event; I am going to be partnered with Rich Blaizer of Harmony Hollow Farms and will be presenting his amazingly delicious rabbit and bacon in my dish: Marsala Braised Rabbit with Wild Mushrooms served over Garlic Mashed Potatoes with Caramelized Tomato Confit. This means that I may blog less this coming week, but for those of you who cannot come to the event, have no fear–I'll be posting a short video featuring my dish as well as other exciting footage from the market.
And yeah, after the event, I will post the recipes!
For those who are interested in attending, I will be in Tent 4 from 11 am to noon.
Wish us all luck!
2 Comments
RSS feed for comments on this post.
Have fun!

That is awesome both for the Athens Farmer Market and for you.

Comment by Dan Jenkins — September 7, 2009 #
Sorry, the comment form is closed at this time.
Powered by WordPress. Graphics by Zak Kramer.
Design update by Daniel Trout.
Entries and comments feeds.