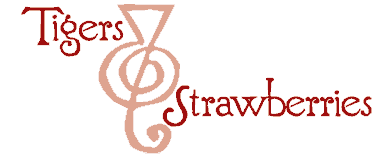 Cook Local, Eat Global
It was a near-perfect day for a big event at the Athens Farmer's Market: the late summer sun was bright, the morning air was crisp and the sky was a brilliant cerulean.
And when I drove up with my crew, which consisted of Morganna and Brittney, both well-trained (by me) line cooks who now have held jobs in various restaurants around Athens, we were all shocked at how BIG the crowd was. The parking lot was filled–I had to fight to find a place to park after I let the girls out with our huge stockpots filled with garlic mashed potatoes and the marsala-braised rabbit and wild mushrooms.
I finally had to park at the farthest end of the lot, and jog back to the tent where our tasting was to be held, while dressed in my all-black chef's gear. (Chef's jackets are not great workout gear. Just sayin')
Once there, we waited while Chef Jana of Jana's Soul Food Cafe wrapped up her tasting of potato leek soup with corn cakes, then with great alacrity and much help, we set up our gear, and within a handful of minutes, started passing out tastes of our food. The generous first tastes I nabbed and ran around to deliver to the farmers whose produce we used: rabbit from Rich at Harmony Hollow, mushrooms from Becky at Green Edge Gardens and garlic from Rich at Rich Organic Gardens. Once again, I must say, chef jackets and bistro aprons are crap workout gear, but I managed to deliver my plates without drowning in sweat, tripping over my clogs or running over anyone in the at times, shoulder-to-shoulder crowd.
When I got back, the girls were deep in plating and serving, so I slipped into the line and started garnishing and passing out plates. While I worked, I chatted up everyone, answered questions about the rabbit, told people that while I didn't currently have a restaurant, I was planning on opening one in a couple of years after Kat goes to school, and made periodic announcements about the various farmers whose produce was used in my offerings.
Feedback was pretty instantaneous: folks asked for my card, demanded that I open a restaurant, and one self-proclaimed hillbilly scraped his plate clean and reached out and clapped a beefy hand on my shoulder declaring, "Darlin' you did that rabbit proud."
One could ask for no higher praise.
We ran out of food within forty-five minutes, and later, I found out that Rich's rabbits and Becky's mushrooms that I had used in my recipe were all sold out, and that they had both seen plenty of customers they had never seen before.
I consider that to be a very big success.
All of the chefs I spoke with, as well as the farmers, had a great time–it was fun, the farmers did very well that day and the crowd was filled with excitement to be tasting the creative offerings from the area's restaurants. And, as one farmer said to me, "It is so fun and exciting to see all the chefs striding around the market in their uniforms, looking all official and wonderful!"
For those of you who were not there, my dear friends Dan Trout, Heather Irwin and I put together a video report of the event so that my readers could "get a taste" of the Farm to Table tour. The interviews you see here are unrehearsed and unplanned–Dan had been taping stuff while I was at work in the tent giving out food, and when I was done, he caught up with me and suggested that I do interviews for our video report. So, I doffed my hat (a black cowboy hat a la Lee Van Cleef because my black skullcap looked ratty and ugly), pulled my hair out of its ponytail and had at it. I used to be a journalist, so I am good at asking questions, although this was my first foray into video–I have always worked in print media before.
Expect to see more video reports in the future–Dan and I have big plans on the horizon for not only video blogging but also for another, more ambitious project.
And, look for a recipe for the Marsala Braised Rabbit with Wild Mushrooms later this week.
7 Comments
RSS feed for comments on this post.
Sorry, the comment form is closed at this time.
Powered by WordPress. Graphics by Zak Kramer.
Design update by Daniel Trout.
Entries and comments feeds.