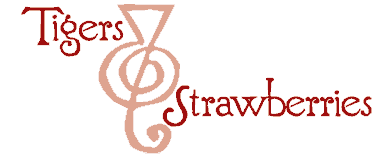 Cook Local, Eat Global
I don't do restaurant reviews. It just isn't my bag, but now and then, I come across a restaurant that is just so special I have to tell everyone about it. So, while the following post is more of a personal story than a review, be assured that I want you to try the restaurant if you get a chance.
It all started six weeks or so ago, when Zak and I were in Columbus doing errands, we drove into one of the seemingly endless strip mall parking lots that dot Sawmill Road. Zak wanted to visit the tobacco shop in this shopping center, and I was just going along. But, as we walked, my Curry Sense went off.
Okay, let me explain Curry Sense. I don't have Spidey Sense, because I haven't been bitten by a radioactive spider, and would never go clambering around in a lycra bodysuit, even if I had. But I do have an unerring ability to be able to feel the proximity of a delicious curry. Even if it is out of sight and I can't smell it, something subliminal prickles in my mind and causes me to look around my environment, and nine times out of ten, there is Indian food nearby.
And lo and behold–just down the way from the tobacconist's was an Indian restaurant that hadn't been there before. Of course, even though we had just eaten and we needed to leave town so we could drive back to Athens in time to pick Kat up from preschool, I glanced in. And saw, to my delight, a table full of Indian ladies in saris lunching happily next to another table filled with Indian folks. I knew then, without even getting a whiff of a curry leaf, that this was going to be a good restaurant.
See–I have never in my life been steered wrongly about any ethnic restaurant when I see a majority of its patrons are of the same ethnicity as the cuisine being served. When we were in San Francisco years and years ago, and were wandering around in Chinatown, when we got hungry, Zak and I looked for restaurants where everyone was Chinese-American. And if they were speaking Chinese, so much the better–and lo and behold–in each of those establishments, the food was out of this world amazing and we could order stuff that you seldom see on most American Chinese restaurant menus.
I judge Indian restaurants the same way, as well as Japanese and Thai, and I have never been led astray. Doesn't matter where in the US we are, my system has always worked.
So, I nudged Zak, pointed the restaurant, which had a banner over their window reading, "Reethika," out to him and he said, "Well, you have to come back to Columbus next week for your appointment, so your assignment is to scope the place out for us."
And that is what I did.
Except, I hadn't looked at the business hours so I was unaware that by the time I was out of my appointment, that the restaurant had closed up in order to prepare for the dinner hours. So, I showed up at the door, saw a couple of tables full of Indian folks eating, and I walked right in to immediately realize my mistake, for everyone looked up and blinked at me. I saw that these were the restaurant employees eating their midday meal, and the apologies bubbled up from me–because I know exactly how hungry restaurant staff are between lunch and dinner shifts and how tired they are of looking at people.
But as I started backpedaling, embarrassed, Mr. Reddy, one of the owners, stood up, and shook his head, motioning me to a table. "Sit, sit," he said, "We have plenty."
So, I sat, and was astonished at the absolute graciousness and genuine friendliness with which I was served by Mr. Reddy and his daughter for whom they had named the restaurant. They heated up and brought me some of everything from the buffet, which was a huge amount of food, and were very attentive to me, and asked how I liked the food, because the chef, Mrs. Reddy, who was seated at one of the tables with some of the employees, having her own lunch, spiced the dishes to their taste. Which meant the flavors were complex and fresh and redolent of curry leaves, cardamom, cinnamon and chilies.
Which is to say, the food was absolutely divine. The food is home-style non-vegetarian South Indian dishes, specifically in the style of Hyderabad. Completely different in flavor, aroma and style to the typical North Indian dishes found on most Indian restaurants in the US, the food made me nearly weep with joy.
Mrs. Reddy, who had been watching me off and on as I ate, asked me if I lived in Columbus, and I shook my head and said no, but that I came to the city every Tuesday for a standing appointment. She smiled broadly and said quite confidently, "Then we will see you every Tuesday."
That wasn't bravado talking–she was absolutely right. I have eaten lunch there nearly every Tuesday for the past month. I have yet to have a dish I have not liked. The rasam–a thin, peppery soup based on lentils and vegetables–is amazing, and never fails to clear my sinuses. Some of her curries are redolent of cardamom, so fragrant that I was nearly carried away on a cloud of sweetly spicy aroma. Others, like her "Green Chicken", which I had today, are so complex and yet simple, it is hard to pin down exactly what is in them. (And for me, this is a rarity–I can nearly always untangle the intricate flavors of most dishes in any Indian restaurant. Not at Reethika.)
The chapati–they were the best I have ever eaten. They have a unique flavor that I can neither describe, nor put my finger on what it could be. The bread was brought out to me fresh and hot from the griddle and it was chewy and tender at the same time and fragrant with a toasty wheat flavor that was reminiscent of roasted almonds.
I stood up to pay, and Reethika shook her head and said, "But you haven't had dessert yet, sit back down, I'll bring it to you!"
And, even though I was stuffed to the gills with some of the best Indian food ever, I was presented with a warm bowl of kheer. Which was thicker and creamier than the kheer I am used to, but it was so good! Even though I thought I might burst, I scraped the bowl clean, and as I waddled up to the counter to pay, I thanked everyone profusely for their generosity and friendliness. I promised to come back the next Tuesday, this time before they closed and I did. And have returned every Tuesday (plus an extra Thursday with Zak) up to and including today.
Which brings us to the subject of today.
I showed up at ten minutes after eleven in the morning, just after they regularly open. The door was locked, but one of the smiling servers opened the door and said, "We are not opening for lunch today, but come in."
And there were Mr. and Mrs. Reddy, waving me in. It seems that the steam table had refused to work that morning, so they couldn't set up their buffet. But, they would not turn me away unfed–I was ushered to a seat, where a large bowl of rice was placed before me. As I waited, a string of little bowls of green chicken, rasam and egg curry were brought to me, as well as a cup of chai masala so that I could warm up. (It was beastly cold in Columbus–about twenty two degrees with ten and twenty mile an hour winds. Ugh.)
Mrs. Reddy came and asked how I liked everything, and I told her that her green chicken was superb, and that if it wouldn't be considered to be rude, I'd have licked the bowl. She then promptly whisked away the empty bowl, refilled it with green chicken and sat it down before me and watched with satisfaction as I ate it gleefully. We chatted about rasam–she was happy to find that I knew what it was–apparently most Americans don't–and I thanked her profusely for letting me come in for lunch even though they were closed, not once, but twice.
She smiled went back to the kitchen.
When I went to pay at the counter, they didn't even charge for the full buffet, because, as they said, I had not eaten the full buffet. I left a generous tip.
I am still mightily impressed with the warmth and graciousness of the Reddy family at Reethika, and I suspect I always will be. They have treated me as a guest, as if I were in their home, not a restaurant, and that kind of care is rare these days. I appreciate it greatly, and want others to appreciate it, too.
And, of course, I want you to try Mrs. Reddy's wonderful curries. Especially the green chicken.
So, I will end my "not really a restaurant review" post with the address and telephone number of Reethika in Columbus, though you can get the same information, including the hours they are open, by clicking on the link above.
Reethika Indian Restaurant
2661 Federated Blvd
Columbus OH 43017
614-659-0889
3 Comments
RSS feed for comments on this post.
Oh! Oh boy! I shall go there the next chance I get! Also, the old Patel Bros. at Kenny Center is closed, so if you shopped there, well, go to Sawmill instead. 🙂 But you probably knew that by now.

Comment by Laughingrat — December 8, 2010 #

I have the spidey curry sense too. I'll never forget the time I was in Indianapolis for work many years ago, and working about 16 hours a day on my job site. All I had time for was a quick bite at PF Chang's next door. By the 2nd day of that I was totally fed up. Driving back to my hotel that night I took a different route, and scanned the side of the road. In an unassuming mini-mall I saw a sign that said "Taj something" – and did a u-ie to stop there. Turned out to be a great little mom & pop Indian place. I ate there every night the rest of the week – yummy battura chole, great okra – basic north Indian food, but tasty and with soul.

I swear to use these powers only for good and not for evil…

(PS – thanks for the rec – I have clients in Columbus and can't wait to check this out!).

Comment by Diane — December 8, 2010 #

Hyderabadi style or Andhra style? Being a Hyderabadi, living in Hyderabad at this very moment, I'd like to point out that there are two very different cuisines in the state of Andhra Pradesh. Hyderabadi style is generally a fusion of Mughlai complexed with the native cuisine, while Andhra style has a simpler, straightforward flavour profile, usually with the native chillies dominating. I'm very curious about the green chicken though.
Might I suggest a fairly authentic Hyderabadi and Andhra cuisine book, which I found very useful? It is called 'Essential Andhra Cookbook' by Bilkis I Latif.

Comment by huda — January 17, 2011 #
Sorry, the comment form is closed at this time.
Powered by WordPress. Graphics by Zak Kramer.
Design update by Daniel Trout.
Entries and comments feeds.