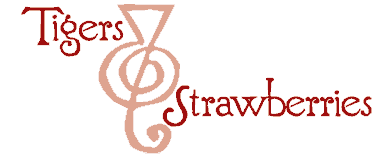 Cook Local, Eat Global

The ingredients for channa masala, including kala channa–black chickpeas. I usually cook this dish with the more common white chickpeas, but all I had in the cupboard was kala channa yesterday.
Channa masala is one of my favorite Indian dishes. The version I cook is one I learned from a waiter at an Indian restaurant called Akbar, in Columbia Maryland, which is known for excellent cooking. He wouldn't tell me what was in their channa masala, but we played a game, where I would guess and if I was right, he would tell me if I was right or not. If I was right often enough, he would give me hints. It was how I learned to refine my ability to discern ingredients in Indian foods; he would bring a dish, let me taste it and then ask me what was in it. After weeks of this, I began to be able to pick out the individual spices that would make up the complex bouquet of any given curry.
The channa masala I make, therefore, is based upon Northern Indian cookery principles, since that is the sort of cuisine that was served at Akbar. When we ordered the dish, often our waiter friend would bring us a plate of bhatura to go with it–it is a fried bread that is made to go especially with channa masala (which is also known as channa chaat). There are whole restaurants in Northern India, we were told, which served only bhatura and channa masala. If you ever get a chance to taste them, you can see why–the golden crust of the bread and steaming hot interior is a perfect foil for the tender channa with thier fiery spices.
Most of the time, I make my channa masala with regular white chickpeas, but since what I had was kala channa, or black chickpeas, I used them instead, to great effect. The nutty, somewhat firm texture and character of the kala channa went very well with the flavors of the curry, and since I served them not with bhatura, but on a bed of yellow basmati pillau, they mixed very well with the rice, being smaller and more texturally interesting.

As you can see, they are smaller and much darker than white chickpeas. They stay firmer when cooked and have a delicious nut-like flavor, too.
Channa Masala
Ingredients:

2 cups dried chickpeas, soaked overnight, then drained (or two large cans, drained)
1 pinch asafoetida
vegetable oil
1 large onion, sliced thinly
2" square hunk of ginger, peeled then slivered
1" hunk of ginger, peeled and minced
1 head garlic, peeled and minced
1 jalapeno pepper, sliced thinly
1 tablespoon ground turmeric
1 tablespoon sweet paprika
1 tablespoon cumin seeds, freshly ground
1 ½ tablespoons coriander seeds, freshly ground
½ tablespoon black peppercorns, freshly ground
1 tablespoon amchoor powder (or, several tablespoons lemon or lime juice)
ground cayenne pepper to taste
salt to taste
1 quart vegetable broth
two medium fresh (in season) tomatoes, peeled and quartered (If not in season, use canned tomato wedges)
juice from canned tomatoes or ½ cup tomato juice, if using fresh tomatoes.
chopped cilantro and mint for garnish.
Method:
Cook chickpeas by whatever method you wish to use until they are tender. If cooking dried ones, add a pinch of asafoetida (a resinous Indian spice which has the aroma of garlic and gingerÂ…it is said to help prevent flatulence when cooked with beans). If using canned beans, skip this step. (canned chickpeas are sometimes a bit overly tough. If this is the case, cook them longer after you add them to the spices and water mixture, until tender, adding water as necessary) When I use the pressure cooker, I cook them on high pressure for 18 minutes, then quick-release the pressure, drain them and continue the recipe.
In a large wok, karahi or dutch oven, heat enough vegetable oil to cover bottom. When hot, add onions and cook, stirring until browned and soft.

In cooking Indian food, the step of browning the onions is crucial. Most Americans do not brown their onions sufficiently, which results in an insipid onion flavor. Do not stop at this stage–they are not even halfway done. By the time they are cooked, they should be deep reddish brown, and smell sweet.
Add ginger slivers and minced ginger, and cook several more minutes. Add garlic and cook until golden, stirring continually.

When your onions are a deep golden brown, it is time to add the fresh chile pepper and ginger. I wait until the onions are nearly done–about two shades darker than this–to add the garlic.
Add spices, and cook, stirring one minute, until very fragrant. Add salt and ½ cup of water, stirring well.

The spices go into the pot after the onions are fully browned, and they are mixed in and allowed to cook in the oil for at least two minutes. They become very fragrant and the flavors begin a fruitful marriage.
Add drained cooked beans, the broth, the tomatoes with juice and turn the heat down and simmer to reduce by a third.

Then, I add the liquid, the tomatoes, and the channa, turn the heat down and let it simmer. I like to use vegetable broth, but water will do.
turn to a simmer and cook down into a thickish gravy, about 20 minutes.

Here, you can see how much I reduce the liquid by simmering. It thickens on its own, and takes about an hour or so of good simmering.
Garnish with chopped cilantro and mint.

Here is the finished channa masala, in a bowl over yellow basmati pillau with a garnish of chopped fresh mint and cilantro. The colors are delicious together and the fragrance is redolent of earthy beans, shimmering spices, the tang of ginger and the delicate sweetness of mint.
22 Comments
RSS feed for comments on this post.
Sorry, the comment form is closed at this time.
Powered by WordPress. Graphics by Zak Kramer.
Design update by Daniel Trout.
Entries and comments feeds.