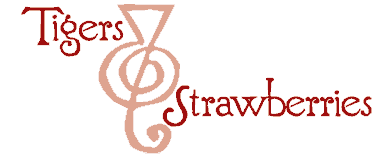 Cook Local, Eat Global

A finished pan of keema sookh; this version has green beans and cilantro, but there are many other possible additions to the recipe.
My very first personal chef clients were a young couple of computer programmers, one from Bangladesh, and the other from Pakistan. I came about them as clients in a weird way, which is normal for me, I suppose. I had been describing my new business venture to a fellow employee at the local Borders bookstore, explaining how being a personal chef is supposed to work, when I noticed a young Muslim woman dressed in a salwaar-kameez set with her dupatta draped over her hair lurking nearby, listening intently. Once she saw me glance in her direction, she approached, and apologizing profusely for having been eavesdropping, asked if I could cook Indian food.
Now, if the truth would be known, I could cook -some- Indian food, but my knowledge of the cuisine was limited, as I was very intimidated by all of the different spices. I hadn't the ability to parse out and analyze the flavors so I could understand exactly what seasoned each dish in the same way I could with Chinese foods. I just didn't' have the experience.
However, I wanted a client. I needed a client, and this lady was very adamant that she needed a cook.
So, I told a half-truth and said, "Yes, I know how to cook Indian food."
The truth was, I knew how to cook exactly five dishes. However, I also knew that I had at least a month before my business license came through and all of the other paperwork was done, so I had that time to get on the ball and learn how to make Indian food.
She gave me her business card and told me that as soon as I was legal to do business, she wanted me to call her and set up an appointment to meet with her and her husband to we could finalize the deal.
As soon as she left, I marched into the bookstore, and bought about twelve Indian cookbooks to supplement the five or so I had at home. I then marched into the breakroom and informed Zak that for the next month, he was likely to only eat Indian food. He looked up from his lunch of leftover jambalaya, blinked and said, "Oh, damned. Nothing but Indian food for a month. Darn. I might die, or something."
Everyone else in the breakroom offered to be guinea pigs, however, my most valued guinea pig was Tanbir, a co-worker in the cafe whose parents were from northern India.
And so, I began cooking. And studying, and cooking. And eating out at the local Indian restaurant, and asking questions and playing guessing games with the waiters and eating some more. And cooking. And studying, and reading and generally, obsessing.
At the end of the month, not only could I make credible, recognizable foods that exist on nearly every North Indian restaurant's menu, but I could make stuff that is never seen on a restaurant menu.
Things like keema sookh.
Keema sookh is essentially a recipe for spiced, dry-cooked ground meat. It is a homey dish, quick to prepare, that is used for a family supper or lunch, but that can be dressed up in a variety of ways or used as a filling in many other dishes. It is extremely versatile, and is a great way to use up bits and pieces of vegetables in the refrigerator.
It was very popular with my clients, and it became a standard quick dinner at my house, and is a favorite of Zak, one that he will ask for fairly often.
It is one of those dishes that I seem to cook differently every time, but I can give a basic recipe here.
Keema Sookh
Ingredients:

4 cloves garlic
1 1″ cube fresh ginger
2 fresh thai chile peppers, stemmed
2 tablespoons cumin seeds
2 1/2 tablespoons coriander seeds
1/4 teaspoon cardamom seeds
1 teaspoon black peppercorns
1/2 teaspoon red pepper flakes
1 medium onion, sliced as thinly as possible
1 teaspoon salt
2-3 tablespoons vegetable oil or ghee
1 pound ground lamb, goat or beef
1/2 cup milk
2 tablespoons sweet paprika
2 tablespoons turmeric
1/4 cup golden raisins
water as needed
1 cup fresh green beans, stringed and snapped into 1″ pieces
salt to taste
1/2 cup fresh cilantro leaves, lightly chopped
Method:

Grind the dry spices. If you have a coffee grinder dedicated to the purpose of spice grinding, grind them in that, then add them to a blender jar with the wet spices, and adding a couple of tablespoons of water, puree them. If you use a mortar and pestle, you can grind the garlic, ginger and chiles at the same time as the dry spices; the dry spices will help break down the wet spices, and the wet spices will help keep the dry spices from popping out of the mortar while you grind.
(If you make a lot of Indian food, you might consider investing in a Sumeet Multi Grind. It can do wet and or dry spices, in both small and large quantities. It can grind nearly anything, in fact, with nary an issue. It is the best Yule gift Zak ever gave me and I use it to make Thai curry pastes, Mexican mole sauces and Indian curries all the time. It can even grind small amounts of grain and lentils if you need it to.)

My super-efficient grinding machine from India: the Sumeet Multi-Grind. It is a wonder for making curry pastes, chile sauces and for grinding small amounts of dry spices.
Heat a heavy skillet over medium heat, add oil or ghee. As soon as oil is hot, add the onions, and cook, stirring, until they are a very dark reddish brown. (Yes, you must stand over it and stir. Because if you turn your back to answer the phone, blow your nose or dash off look something up on the computer, the onions will burn. And they will smell awful. So, please, just stand there and stir.) When they are about halfway cooked (golden brown) add salt and keep cooking. This helps force out as much juice as possible, which hastens the browning process.
Once the onions are brown, add the ground wet and dry spices together and cook in the oil for about a minute. Add the ground meat and the milk, and begin chopping the meat into the milk until it all begins to fall apart and brown. Add the paprika and turmeric, the raisins and cook down until the milk is evaporated. At this point, add water, and continue cooking for twenty minutes, adding water as needed to keep it from boiling completely away.
After twenty minutes of simmering, add the green beans and about 1/2 cup of water and cook until the green beans are barely tender and the water is completely cooked away. Add salt to taste, and garnish with the cilantro. Serve over plain basmati rice or a rice pillau.

There are many different variations you can make out of this dish. You can add almonds at the same time as the green beans. You can add carrots at that time, too. You can leave out the raisins. You can use fresh pomegranate seeds, fresh mint or cubes of fresh mango as a garnish. You can add diced, mostly cooked new potatoes at the same time as the meat and allow them to finish cooking in the seasoned liquid. You can also cook it with fresh curry leaves or fresh fenugreek greens. You can add chopped fresh spinach or kale to the dish, too.
There are endless possibilities. Use your imagination.
Traditionally, the dish is served with either a fresh or cooked chutney or a raita to go with it to offset the dry texture. I like it with a fresh mango, lime and green chile chutney, myself.
You can mix keema sookh with rice or rice pillau and use it to stuff peppers, eggplants, chiles, patty pan squashes or portabello mushrooms and then either steam, bake or braise the resulting stuffed item. Stuffed orange red and yellow bell peppers are especially nice when you make the mango chutney, because you top the cooked, steaming hot peppers with the cool chutney and it is a symphony of color and flavor. If you sprinkle the pomegranate seeds over the whole thing just before serving it, you push the dish over the top, and it ceases to be a homestyle food and becomes a little bit of nirvana.

13 Comments
RSS feed for comments on this post.
Sorry, the comment form is closed at this time.
Powered by WordPress. Graphics by Zak Kramer.
Design update by Daniel Trout.
Entries and comments feeds.