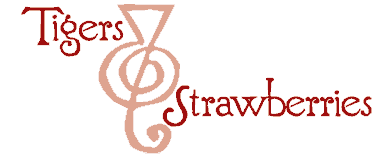 Cook Local, Eat Global

The finished dish of Puttanesca; it is best if you toss the pasta with the sauce in the pan, but I didn't remember that last night.
Puttanesca is a classic Neapolitan pasta sauce based on olives, tomatoes, capers and anchovies. The name comes from the Italian, "puttana," which means, "whore," and there are several different stories as to how and why the dish came by such a salacious name.
According to Paula Wolfert in her 1978 classic Mediterranean Cooking, one theory as to the origin of the name, "puttanesca" comes from the fact that the prostitutes in Naples would cook this pasta sauce as a "quick and lusty fortification," (yes, that is a direct quote which is seared upon my memory) which also enticed customers off of the street with the seductive scent of olives, garlic and anchovies cooking. Another theory she proposes is that it is the perfect dish for a respectable married woman who is engaged in an illicit affair between the hours of five and seven in the evening. She can put the sauce ingredients together to marinate, then frolic with her lover for a few hours before running off to heat up the sauce and serve it up to her hungry and cuckholded husband.
I have also heard that the reason it is named after prostitutes is that the ingredients are ones which are staple, and which are always available canned or preserved in some way. In the days when the brothels of Naples were state-run, there were only certain days and hours when the prostitutes were allowed to go out shopping for foodstuffs, so as to keep them from offending the respectable women in the marketplace. At these restricted hours, most of the fresh foods were gone, so the prostitutes became adept at making delicious sauces from those few items that were left in the markets.
I always was a bit skeptical of the idea that a whorehouse would need to entice customers with the smell of cooking, but now that I am a bit older, and I have had a bit more experience, and after taking into account we are talking about Italians here–folks who are all about food, sex, love and passion–I have rethought my position on the matter. There is indeed something distinctly seductive about puttanesca, something that fairly oozes sensuality, and makes one think naughty thoughts while cooking or eating it. The fragrance of it is lascivious and induces hunger on many levels, and the deep crimson sauce is inviting and velvety on the tongue.
Or, at least, it works that way with me.
Puttanesca first came to my attention when I was reading the afformentioned Paula Wolfert's Mediterranean Cooking, which was one of the first cookbooks I ever bought for myself, back when it came out in 1977. In 1977, I was in seventh grade, and I was first learning to cook, and was fascinated with Italian and Greek foods. The book is divided up not by courses or types of dish, but rather by main ingredient. In the olive section, I came upon puttanesca, and just reading her description of it knocked me out. I had a sudden, intense longing for it, and had to immediately give the recipe a try.
Unfortunately, due to my youthful ignorance and lack of money, the black olives I used were those giant, shiny flavorless canned critters that garnish the Taco Supreme at Taco Bell. The capers were about as flavorful and tender as BB's, and the anchovies offended everyone in the household.
But the idea of the pasta sauce still appealed to me, so I kept trying to make it. I stopped telling people that the anchovies were in it, thus avoiding offense, and eventually grew enough sense to use better black olives.
However, the capers were ditched in favor of green olives, and mushrooms were added. Along with chile flakes, red sweet peppers, and eventually, spicy Italian sausage.
This concoction I called "Whorehouse Spaghetti," and served it at the request of friends and family alike. It barely resembled a classic puttanesca anymore, and I figure that Paula Wolfert or Marcella Hazan would have my hide for using that name–hence the roughly translated moniker.
By whatever name, and from whatever inspiration, the sauce was a popular one, and I proudly served it a few years back to the members of a traveling Celtic rock band whom I hosted to dinner at my bookstore when they came through town. It was good enough to impress the Italian American member of the band, who asked for my recipe, and asked if he could serve it in his restaurant on the West Coast.
Of course, I said yes.
(I am apparently still remembered by the band as "The Whorehouse Spaghetti Lady in Ohio," which is a good thing, I suppose.)
However, as the years went on, I began to long for a simpler flavor and began paring away ingredients until my Whorehouse Spaghetti began to show its roots. It devolved back to its more primal form of puttanesca. I still make Whorehouse Spaghetti, especially in the colder months, but as the sun turns warmer, I long for lighter fare and find myself reaching for fewer ingredients.
In either incarnation, whether it is my own bastardized version or the Neapolitan original, Puttanesca is a full-bodied, bold sauce, vividly colored and lavishly perfumed.
Now that I think of it, that may be why it is named for prostitutes–it is unsubtle, vivacious, confrontational and alluring.
A wicked sauce for wicked women.
Or at least, women who are wicked at heart.
Puttanesca
Ingredients:
3-4 tablespoons olive oil
1 small onion, thinly sliced
4-5 cloves fresh garlic, minced
3 anchovy fillets, chopped finely or 1 1/2 teaspoons anchovy paste
1/2 pound pitted Kalamata olives, drained and chopped roughly
3 tablespoons capers, drained of brine and rinsed thoroughly, then drained again
1 teaspoon or to taste red chile flakes (optional)
generous lashings of freshly ground black pepper
1/2 roasted red sweet pepper, diced finely
1/4 cup dry red Italian wine
1 14 ounce can diced tomatoes with their juice (I use Muir Glen Fire Roasted Organic)
1 tablespoon tomato paste
approx. 1/4-1/2 cup pasta cooking water
handful of fresh basil leaves, minced
Method:
Heat olive oil on medium heat in a heavy bottomed skillet or pan. Add onion (I use shallots, instead, sometimes, because that is what I have–they work fine) and cook until softened and golden, stirring now and then. Add garlic and anchovy and continue cooking until garlic turns golden, the onions brown slighty and the anchovy fillets disintegrate. (If you are using anchovy paste, do not add at this point–add it after the olives and capers have cooked for about a minute.)
Add olives, capers, chile flakes and black pepper, and continue cooking until very fragrant, about three minutes. Add roasted red peppers and continue cooking until the roasted pepper darkens slightly and starts to fall apart. Add wine and allow alcohol to boil off. (Lean over and breathe deeply–it smells heavenly at this point.)

The onion, garlic, olives, capers and chile flakes cooking.
Add tomatoes and their juice after the alcohol has boiled away and turn heat down slightly and allow to cook until it thickens up and most of the liquid is boiled away. Add tomato paste and turn heat down to the lowest setting, just to keep it warm.

Be sure and reduce the sauce, removing most of the water from the dish. It should be a thick, rich sauce with a texture like velvet; the tomatoes should break down almost completely. Here is what the sauce looks like just after the tomatoes are added and it is still quite thin and overly chunky.
Start pasta boiling. When the starch is released, add a tiny bit of the cooking water to the sauce, and stir, rehydrating it. Add as much water as is needed to make the sauce fairly fluid, yet still thick and chunky, boiling away extra water if you add too much. (I learned this trick from an Italian chef in culinary school–he said that the starch in the pasta cooking water made the texture of the sauce smoother than just plain water.)
Drain pasta when it is al dente, and toss with the sauce in the pan, if you are serving all of it right away. If you made extra sauce, you can also serve it over the pasta in bowls, but it is best when it is all stirred together in the sauce pan over low heat. (If you made extra to put in the fridge or freezer for later, you can always remove the extra and pack it up, then put the pasta in the pan–too bad I didn't think about this last night when we were eating it.)
Add basil to pan, and toss to combine, then serve in deep bowls.
Notes:
Do not add salt. Not under any circumstances. None, nada, zip. You have plenty of salt in the brined capers and olives and in the anchovy. You need not add any more. Red chile is great, and black pepper is actively encouraged but no salt.
You can add good green olives to this dish, without harming it in any way. But don't add those overly brined, pimento-stuffed martini olive things. They just taste saltier and add nothing good. Find yourself a nice fruity green olive packed in olive oil and pit them and add those. Even Paula Wolfert likes the sauce better that way.
This sauce cooks quickly. Don't think you can make it better by cooking it longer. You can't. In fact, you will lose a lot of the fragrance if you cook it longer.
Only use fresh tomatoes if you can get home grown plum or romano tomatoes, ripened on the vine. Otherwise, use canned, which are better than those godawful plastic crispy red things in the grocery store masquerading as fresh tomatoes. Remember, the fast ladies of the night in Naples didn't use fresh tomatoes, so you don't have to either. This recipe is all about flavor and speed, and waiting for watery, flavorless "fresh" tomatoes to cook down into something resembling a sauce is not going to do anything good.
You are not supposed to have cheese with this. If you do have cheese, Marcella Hazan will probably appear at your shoulder, and smack you in the head with a wooden spoon, or some other terrible fate will befall you.
On the other hand, if you like cheese, as I do, then just make sure Marcella is not looking and sneak some, freshly grated real Parmesan if you please, and don't tell her I told you that you could do that. I would like to keep my skull intact, thank you.
Finally, this is supposed to be served with spaghetti. The dish is supposed to be Spaghetti alla Puttanesca. However, Zak is morally opposed to spaghetti on the religious grounds that it is messy and messy things make messes. So, I don't make it with spaghetti. I make it with neat shaped pasta like the flower-shaped campanelli, which has lots of flutes and folds that capture the chunky sauce bits and hold them so they all go in the mouth together.
But don't tell Marcella I do that, either.

Posted by Barbara on April 8, 2005 in Essays, Rants and Reflections, Recipes: Almost Vegetarian, Vegetarian and Vegan, Recipes: Bread, Pasta, Grains, Recipes: Comfort Food, Recipes: Fruits and Vegetables, Recipes: Italian | 8 Comments
8 Comments
RSS feed for comments on this post.
Sorry, the comment form is closed at this time.
Powered by WordPress. Graphics by Zak Kramer.
Design update by Daniel Trout.
Entries and comments feeds.