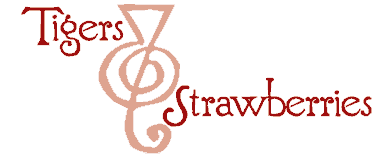 Cook Local, Eat Global
I really should have put this link on my last post, but duh, I was writing quickly and was on my way out the door to do a thousand errands to prepare for the furniture that is coming tomorrow and the refrigerator that is coming tomorrow.
The refrigerator completes the suite of necessary items to make the upstairs teaching kitchen functional–it now has a working sink, stove and by tomorrow, a fridge. I will then be able to really start thinking of opening up for business and start teaching. As I already have students lined up and ready, and neighbors vowing to send more my way….I might should think about pricing and suchlike.
In the meantime, however, back to bison.
Here is a link to the National Bison Association website that gives a clickable map of local producers who are listed with the association, as well as mail order sellers of bison meat. The fact that the ranchers and sellers are members of the association is a good thing–they all have a code of ethics regarding how they raise their animals and there is some oversight on how they treat their customers, so I would feel confident working with any of the folks listed on that site. Of course, I urge you all to buy as locally as you can; it is always best to know your farmer when you can manage it. Not only is it good to know where your meat comes from, farmers and ranchers are right fine folks to talk with, and if you show an ounce of interest in what they do, they will give you a pound of knowledge and friendship in return.
I -was- going to stir fry some bison meat with ramps in a sort of Native American-Appalachian-Chinese fusion and report on it tomorrow night.
However, plans have changed.
Boy, have they changed.
Because not only do I have my daughter's bedroom furniture coming tomorrow, and a refrigerator, but the in-laws are arriving as well. Yes. In-laws. Whom I absolutely adore, and whom I was looking forward to seeing on Friday when my beloved Zak told me they were coming.
Only, apparently, he is unable to read email. They are coming tomorrow, and leaving on Saturday. Not coming on Friday and leaving on Monday.
Which is fine–just unexpected.
Which means we just spent the entire evening tearing through the house and turning it into a site of controlled chaos rather than just plain old godawful hellish chaos-on-a-stick.
And I still have to touch up my hair.
And Thursday, the new living room furniture is arriving. (Thank God the dining room furniture is being held up by the chairs having disappeared into limbo somewhere, so it won't be ready until next week. And thankfully, the contractors are still procrastinating and so are not going to descend in droves in the next couple of days to tear the house from stem to stern again. At least, I hope not.)
SO!
Look for a report on the Native-American-Appalachian-Chinese fusion bison dish next week, and hopefully, I will not die of excitement overload before then.
And between now and then, I will write other neat stuff. I promise.
Wish me luck!
5 Comments
RSS feed for comments on this post.
Sorry, the comment form is closed at this time.
Powered by WordPress. Graphics by Zak Kramer.
Design update by Daniel Trout.
Entries and comments feeds.