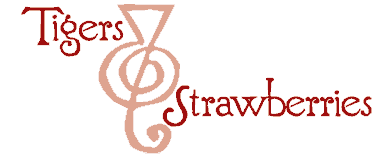 Cook Local, Eat Global

Sindhi Elaichi Murgh–verdant with cilantro and redolent of the sweetness of cardamom and sparked with chile and black pepper, this Indian grilled chicken kebab is superior in flavor to most of the tandoori chicken I have had in restaurants.
I adore the foods of India. Most of my experience has been with the foods of northern India, Pakistan and Bangladesh, but there has hardly been more than a couple of dishes I have encountered from the Indian subcontinent which did not appeal to me. The vast majority of the them I have tasted or cooked have been no less than divine revelations of flavor, texture and color dancing a whirlwind in my mouth.
Heather asked last Saturday that I cook Indian food for her this week, and so I resolved to do so. But it is hot outside, and I didn't want to heat up the kitchen overmuch with lots of braising and simmering, I decided to employ the huge edifice of our large steel smoker/grill creature that lives on the upper deck. With the use of hardwood lump charcoal, it can come close to the infernal temperatures that are stoked inside Indian tandoors–huge clay, wood-fired outdoor ovens which are used to quickly cook meat, fowl and bread.
Tandoori chicken is a staple of Indian restaurants here in the United States, but I have to admit to not loving it as much as I could. I adore good, smoky, barbequed or grilled chicken, but only if it is done correctly, meaning, it had best not be dried out, chewy or filled with all the character and flavor of sawdust. Unfortunately, the red-dyed chicken parts I have eaten in many Indian restaurants under the name "tandoori chicken" fall into the category of badly done grilled chicken. It is often desert-dry, with a mealy, cottony texture and the flavor is listless on the tongue. The yogurt marinade often tastes simply like sour milk, and the spicing is usually non-existant.
Not wanting to recreate such an untoothsome morsel, I nevertheless wanted to make a good grilled chicken dish, knowing as I do how wonderful the Canaan Hill Farm birds are here. So, faced with this dilemma, I dug around in my cookbooks for inspiration, and in Smita Chandra's Indian Grill: The Art of Tandoori Cooking At Home, I found my salvation: Sindhi Elachi Murgh.
While the province of Sindh no longer lies within the political borders of India (it is part of Pakistan), apparently, migrants from the region have travelled all over the Indian subcontinent taking their cookery with them. And what cookery it is, judging from this one recipe I adapted. While yesterday was my first time cooking it, everyone eating last night assured me that it was not the last time I would be serving this tandoori chicken of a different color.
It is simply chicken breast pieces marinated in a yogurt based sauce which is green with cilantro and chile and fragrant with cardamom and black pepper. That is it. (The original recipe included fresh tomato in the marinade, but knowing the tastes of my crowd, I left them out–and I am glad I did. The color of the marinade–a vivid green–would not have been enhanced by the addition of the tomato. In place of the tomato, I added lemon zest–a salutory combination of flavors and colors.) The meat is then strung on skewers and grilled over a very hot fire, very quickly, searing the dairy based marinade onto the chicken and sealing in the juices.
Since my daughter was here this weekend, she was available to help prepare the dish, and she was involved in every step of the process. From making the marinade, which involved the use of the Sumeet to grind the spices and the cilantro, to boning out the chicken breasts, to threading the meat onto skewers, she was with me every step of the way. In fact, this was the first time she ever saw anyone bone out chicken breasts and after watching me intently and asking questions during the first three breast halves, she did the fourth one herself with minimal coaching from me. I was impressed with how steady and deft her hands were using the boning knife, especially since it was her first experience with it.

Here is Morganna boning out her first chicken breast. See how she follows the ribs, simply cutting the connective tissue with the tip of the knife while peeling the flesh away with her fingers.
We served cucumber raita, cilantro chutney, minced chiles, lime and lemon wedges, and finely diced red onion as side dishes, along with the chappli kebab (ground lamb patties), a salad of mixed greens, fresh strawberries, goat cheese, almonds and a pomegranate molasses vinaigrette, and an almond and golden raisin basmati rice pillau.
It turned out to be a memorable feast.
I cooked enough to have leftovers, or so I thought. There was nothing left but a small amount of salad, a tiny bowl of rice and a bit of the cilantro chutney.
I take it as a testimony to the power of Indian food–I suspect that no matter how much I made for this meal, most of it would have been gone by the end, it all tasted so good.

Pictured with a myriad of side dishes, from left to right: cilantro chutney, lime and lemon wedges, minced chiles, red onions, cucumber raita, and sugar snap peas stir fried with lemon juice, lemon zest and cardamom.
Sindhi Elaichi Murgh
Serves 8
Ingredients:
8 tablespoons whole milk yogurt
4o whole green cardamom pods
2 teaspoons whole black peppercorns
salt to taste
1 teaspoon coriander seeds
2 cups packed fresh cilantro leaves and upper stems, washed and drained well
1 green serrano chile
zest of one lemon
2 whole chicken breasts (four halves) skinned, boned and cut into 1 inch cubes
Method:
In a large bowl, whisk yogurt until smooth.
In a blender or a spice grinder such as the Sumeet, grind the spices, chile and cilantro into a smooth, dark green paste. Add lemon zest if you remove it using a zester that cuts into fine strips. If you use a microplane grater, you don't have to grind the zest any further.

My daughter Morganna zests a lemon using a Microplane grater. The Microplane makes such fine flakes of zest that it doesn't need to be ground with the other spices.
Mix the spice paste, salt and zest into the yogurt and blend thoroughly. Marinate the chicken chunks in it for at least one or two hours.
Thread the chicken chunks and skewers and cook over a hot fire, turning often so that they do not burn. They will cook in about eight to twelve minutes, depending on the heat of your fire. (On my grill which was up to 375 degrees, they cooked in about nine minutes.)

Here she threads the chicken onto the skewers. Look how vibrantly green the marinade is!
Serve with lemon wedges, raita and other goodies on the side.
6 Comments
RSS feed for comments on this post.
Sorry, the comment form is closed at this time.
Powered by WordPress. Graphics by Zak Kramer.
Design update by Daniel Trout.
Entries and comments feeds.