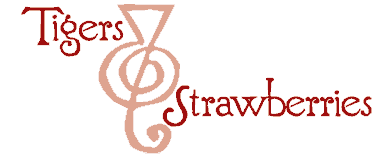 Cook Local, Eat Global
So, I was wondering what to talk about today, and was thinking about it, and then I was wandering the blogosphere, and hiked over to check out Becks & Posh, and saw that they are having a meme thingie that has to do with our favorite appliances/utensils and whatnots in the kitchen.
And the idea is to talk about our one money-is-no-object, best-beloved thingiedingie that we would not give up if our lives depended on it.
And this stumped me.
So, I consulted with a panel of experts, and this is what we came up with.
The Swedish Chef agrees with me that the bestest thingiedingie in my entire kitchen is the Sumeet Multi-Grind.
(You always wondered what happened to Swedish Chef when they cancelled "The Muppet Show" didn't you? Well, I'll tell you; he was in a few movies, and he catered a few swinging Hollywood parties, but then he fell on hard times. There was a deal offered to him to head up a Food Network show, but the language barrier was too high, and they replaced him with Emeril. Despondant, he headed up to New England where he worked for a while with Martha Stewart, but she fired him because she said he didn't have a green card. He tried to tell her that Muppets didn't need green cards, but she insisted that he had to go. I think that his insistence on singing his little song just worked her very last nerve and she was looking for an excuse to get rid of him. Thinking to end his days as an instructor at Johnson & Wales, he worked there until he was accidentally thrown into a dumpster by a student who thought he was just a puppet of some kind. I found him there, dragged him out and gave him a good home in my kitchen. He's worked for me ever since. He keeps my pots from boiling over.)
What was I talking about? Oh, right. The Sumeet!
I know I have talked about the magnificence of the Sumeet before. But I don't care. I love the thing. And I am the only person I know who has one. But everyone should have one. Well, actually, not everyone needs one, but if you cook a lot of Indian, Thai or Mexican foods, as I do, it is the single bestest electric appliance that ever was invented. It is better than a blender. It is cooler than a Cuisinart. It is cannier than a KitchenAid.
Because it can grind up wet or dry spice pastes so fast your head will spin, and the hand that you usually use to grind stuff up with a mortar and pestle with thank you.
It can grind soaked lentils. It can grind dried corn into cornmeal.
More importantly, it can take a bunch of disparate ingredients, such as are illustrated here, including whole spices, nuts, fresh herbs, garlic, chiles and ginger and turn them into a silky-smooth spice paste–without the addition of any water–in less than two minutes.
It has a 400 watt, 1/2 hp motor, and I have had the thing for oh, six years now and it has shown no inclination to stop working. And I have worked the poor dear to death; I have used it to cook for catering jobs, personal chef clients, and culinary classes, and it still keeps going and going and going.
On top of everything else, it is simple to clean up. The two pieces that come into contact with the food come apart, then can be rinsed off and tossed in the dishwasher.
How cool is that? But wait! That is not all–it isn't so terribly expensive as all of that!
It is only, get this–$80.00.
Zak paid more than that back when he bought it for me years ago, but the price has come down!
So, you can order one here, which is something I highly suggest that you do if you ever make Thai curry pastes (wow–green curry that doesn't take an hour of pounding with a mortar and pestle), Mexican moles or any kind of Indian food. It is also good for Indonesian, Burmese and some Chinese foods.
Heck, the first thing I used it for was to make a paste out of fresh sage, thyme, rosemary, garlic, shallots, chipotles and butter to stuff under our Yuletide turkey the day after the thing arrived all the way from India.
It is a wonder of modern technology, I swear.
And, if you act now, you can hear about my favorite not so bloody expensive nifty gifty in the kitchen! No, not the little rolling pin that the Swedish Chef is holding, that is his. No, the Microplane grater that South Park's most swingingest Chef is cradling in his hot little hand.
Yes, Chef knows a good thing when he sees it, and he likes the way that the Microplate grates up any kind of citrus zest. It takes only the colored part of the peel where the yummy citrus oils live, and leaves the white, bitter pith every time. Those other kinds of zesters always get some pith and that isn't any fun.
And, as if that wasn't enough you can grate other stuff with it, too! You can grate hard cheeses, or even more fun, chocolate with it! Oooh. All this for only $12.95.
And it is easy to clean, too. Rinse under water and pop it in the dishwasher. Woohoo! That really makes Chef excited–he likes to avoid dishpan hands if he can.
So there you are.
8 Comments
RSS feed for comments on this post.
Sorry, the comment form is closed at this time.
Powered by WordPress. Graphics by Zak Kramer.
Design update by Daniel Trout.
Entries and comments feeds.