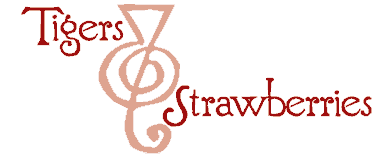 Cook Local, Eat Global
Alright, alright, it's true.
I grew up calling them squash.
But, doesn't courgette sound just the tiniest bit better than–squash?
"Squash" sounds icky.
"Courgette" sounds classy.
By whatever name you call these summer beauties, they are members of the cucurbit family–a wide ranging group of fruiting plants which includes courgette, gourds, pumpkins, melons and cucumbers.
The unfortunate name, "squash" comes from the Native American term, "askutasquash," which means, "eaten raw." Which is true, when it comes to cucumbers, some summer squashes, and melons–heck, most of the cucurbits are good when eaten raw. Pumpkins, winter squash and gourds–well, I am not so certain that the Native Americans were talking about them when they were discussing the idea of eating the vegetables raw.
The tiny gem-like lovelies I have pictured here not only are courgette, or summer squashes, they are babies. Yes, babies. Very small–the longest zucchini pictured is about the length of my middle finger, and about as big around. I discovered this year that courgette, when picked very small and immature, almost just as the fruits first start to form, are velvety-sweet, with smooth firm flesh uninterrupted by seeds.
It is very often the seeds that seem to squick the people who tell me they don't like squash or cucumbers or whatever it is. The seeds don't much bother me, but I will say that the firm flesh of these little ones was very tender, sweet and flavorful, and it was nice to have the uniform texture throughout, especially since I used them in a quick saute. Larger specimens, when treated this way will often become quite squishy and start to fall apart, because of the presence of the seeds.
Not so the baby ones, as you can see at right.
They turned out to make a delicious quick vegetarian supper when I paired them with cherry tomatoes, cooking the lot until the courgette turned a nice golden brown and the tomatoes wilted slightly and released a bit of juice. At that point, I tossed them with some penne pasta, and stirred in some pesto I had in the freezer.
Pesto is great stuff to have lying about when one is famished and wants a quick meal. When I make it, I always make way more than I need–it is such a powerful sauce that you only use a tiny bit to dress pasta, or to add flavor to chicken or a soup. But I make much more than necessary so that I can put the leftovers in a freezer bag or two, push out the air, and throw it in the freezer. Since I make pesto at least once a week in the summer and fall, this means that over the winter, I usually have enough pesto frozen to give Zak and I a taste of summer bliss when the wind is howling and the snow is falling outside.
Last night, I made a slightly more elaborate version of this pasta dinner. I used some baby eggplants in addition to the courgettes, and added onions and red peppers to the mixture. In another pan, I also sauteed up some chicken, broccolini, mushrooms and onions, and then made up a gigantic batch of pesto and a huge pot of penne.
We had six folks for dinner, and this way, everyone could customize their plates. Those who wanted vegetables only could have them. Those who wanted the chicken mixture could have it, and those of us who love all vegetables and fowl, could have both, with pesto for all.
It turned out to be a colorful, fragrant and flavorful dinner.
But, alas, of course, I forgot to take pictures, so you will have to take my word for it that it was good.
I don't know if I will always remember to call squash courgette–but I hope so. I think they just sound more appealing when I call them that, and it might mean that I could entice more people to appreciate them.
Which is good for me, because it means I will be able to think of more ways in which to use the bitty-wee beauties.
2 Comments
RSS feed for comments on this post.
That sounds sooo much better than the insipid "pasta stations" I see on so many wedding/event menus. I think the pesto may really be the key!

Pesto is the key to many dishes, Ladi. I swear, I don't know what I ate in the summer before I learned to make pesto. I know I ate something, I just have no flipping idea what it was.

Comment by Barbara Fisher — July 27, 2005 #
Sorry, the comment form is closed at this time.
Powered by WordPress. Graphics by Zak Kramer.
Design update by Daniel Trout.
Entries and comments feeds.