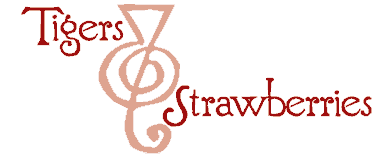 Cook Local, Eat Global
I know that there are a couple of other bloggers out there who are taking up the August Eat Local Challenge, and I thought, just for them, I would share a few internet resources I have found over the past couple of days which might help them locate locally grown and produced foods.
The first link I will point you to is a great resource for finding organic farmers who produce vegetables, fruits, meat, dairy products, grain and eggs in your local area. The Ohio Ecological Food and Farm Association is a grassroots organization that was formed in 1979 to bring together farmers and consumers to promote a healthful, ecological form of permanent agriculture in Ohio and beyond. In addition to making available a searchable list of member farmers who produce organic foods, the OEFFA is very active in helping farmers switch over from conventional agricultural methods to organic, in educating the public in the value of organic methods of food production and in monitoring legislation that affects organic farming and public health. In the political realm, they promote farmer and consumer activism by providing news on relevant national and state legislation as well as contact information for various governmental officials.
The site is packed with information and links to more information, and, through the OEFFA, I may have found a source for locally (Licking County, Ohio) produced wheat flours! I am currently in contact with the farmer, and we are trying to figure out if he will be able to mail order some flour to myself and other Ohio locavores in this coming month. As soon as I have an answer, I will post his information.
If you don't know where the closest farmer's market is to you, you can always check out the USDA's Agricultural Marketing Service–they maintain a list of farmer's markets across the USA. Here is the link to the listing of farmer's markets in Ohio. (And if you are wondering, yes, all of the vegetables and fruits I photographed for this post came from the Athens Farmer's Market.)
Another source to find Ohio-produced food is the site for OhioProud, which is the signature marketing program for the Ohio Department of Agriculture's Division of Markets. A word of caution–the farmers and producers listed on this site are not necessarily using organic methods, and many of the foods are processed in a very conventional fashion, meaning, they include lovely ingredients like high fructose corn syrup and the like. However, it is a good resource for finding local dairy products, or at least, ones produced in Ohio. There seem to be no dairy producers within one hundred miles of Athens.
Finally, I found a listing of Ohio farmers who pasture raise their animals at Eat Wild, which is a clearinghouse of information on pasture-based farming. Not only do they supply a state by state index of information on farmers who pasture raise meat and dairy animals, but they also provide health and ecological information on why pasture farming is such a good idea as compared to the standard modern feedlot or factory farm model.
That is what I have found so far; of course I will keep exploring and post information as I find it to help out any other Ohio folks who want to try and start eating locally.
14 Comments
RSS feed for comments on this post.
Sorry, the comment form is closed at this time.
Powered by WordPress. Graphics by Zak Kramer.
Design update by Daniel Trout.
Entries and comments feeds.