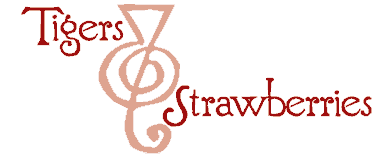 Cook Local, Eat Global
Regular readers might remember that I like tofu, and made it one of my exceptions when it came to this month's local eating challenge.
Every kind of tofuI have found that I like comes from California. And I really didn't want to go without tofu for an entire month. So, I decided that, like rice, coffee, chocolate and Asian ingredients like soy sauce and fish sauce, I would make an exception for tofu.
Except, I discovered today, that I don't have to do that.
I found tofu that is made seventy-five miles away from where I live in Athens, Ohio out of organically grown soybeans from Mt. Vernon, Ohio.
Spring Creek Natural Foods Tofu has been made in the little town of Spencer, West Virginia for the past twenty-five years. It started as a worker-owned business back in the 1970's when some hippies who came from some unspecified "big cities" to live off the rich farmland of Roane County, West Virginia. They found that they couldn't make a living farming, so decided to take up selling the really good tofu they made by hand in thier kitchen.
And then the business grew, and they have a facility that has employed up to seventeen people, all of them locals. They supply tofu to the socially conscious students in the dining halls of Oberlin College, and just last year, they won the Green Entrepeneur Award presented by the West Virginia Environmental Council. Apparently, they have fans as far aways at the tofu-loving California, who swear that they cannot find finer soy products than those produced by Spring Creek.
Apparently, late last year, the company suffered some setbacks in the form of equipment failure and damage, and had to close down operations and lay off workers while repairs were made. After months of work, the facility just started production again this week, apparently, in enough time to send a shipment out to the local Kroger's store here in Athens.
I have to say, I agree with the fan in California who swears it is the best tofu he's ever eaten. I tasted a cube of it raw while I was cutting it up, and I was pleased with the texture, which is firm, with a definate chew, but not mealy or gummy. When tasted alone, it had a bit of a tang, almost as if it was slightly fermented, but mostly, it had the clean, somewhat sweet flavor of soybeans.
Needless to say, I will be buying this product again; not only am I supporting a local food manufacterer; I am also supporting a local organic soybean grower.
And, on top of it all–it tastes better than any other tofu I have eaten.
You can't beat that.
15 Comments
RSS feed for comments on this post.
Sorry, the comment form is closed at this time.
Powered by WordPress. Graphics by Zak Kramer.
Design update by Daniel Trout.
Entries and comments feeds.