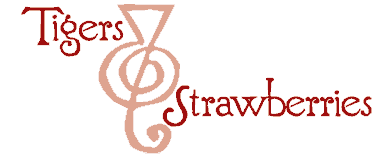 Cook Local, Eat Global
Not many people enjoy pressure, though I would say that plenty of folks work better under pressure than others. In fact, I would say that I am one of those people; I tend to do my best writing when under deadline pressure, and some of my best cooking is done when there is a time limit involved in the exercise.
I actually think that a lot of busy people who cook could do with a bit more pressure in their kitchens. I bet every harried twenty-first century reader who struggles to juggle job, family and homelife probably has decided that I am off my nut to say so, but I am not talking about the kind of pressure that makes a person run around in circles hooting like Daffy Duck and pulling at her hair.
I am talking about the kind of pressure that gives you time, rather than taking it away.
I am talking about a pressure cooker.
Oh! The lightbulb flashes and realization dawns! I am not advocating the ideal of driving oneself mad with over-work. I am promoting a kitchen tool that really does help make life easier, and gives folks who really don't have all day to spend in the kitchen a way to make all of those homey, happy long-cooked comfort foods like stews, braises, curries, soups, chilis and mashed potatoes in less time than it takes to order a delivery pizza. (Depending on how fast your pizza people are. Mine here in Athens can be slower than molasses in January.)
Imagine this: boiling potatoes in about eight minutes or so, resulting in mashed potatoes in ten minutes. Or collard greens that take all of fifteen minutes to prep and cook. Or a pot roast in forty-five minutes. Or a stew in fifteen.
Or a pot of savory pinto beans in ten minutes, ready to be mashed and fried with onions and garlic, or to be turned into soup beans.
Just about anything that takes all day to cook can be cooked in less than an hour with a pressure cooker. Imagine that. Less than an hour. And it tastes long cooked, too. Often, in fact, meats are more meltingly tender and moist coming out of a pressure cooker than they are if they are braised or stewed using classical methods, because the extra pressure involved dissolves the fat and gelatins in the connective tissue even more efficiently than simply simmering the meat does.
They work very simply: liquid is brought to a boil in the cooker, along with whatever food items are to be cooked therein. The cook puts the lid on the cooker, which has a gasket in it to seal it completely, locks it down in several ways, then brings the cooker up to full pressure–usually around 15 psi. Then the heat is turned down to low, and the food is left to cook for the necessary amount of time until it is done. Then, pressure can be released in two ways.
The quick release method, which is best used for vegetables and some meats, but never beef, is to simply open the pressure valve and let the steam out. Flick a button, (make sure the steam valve is pointed away from you and anyone you love) and in a great hiss, the steam comes jetting out. (If there are any cats under my feet when I perform this operation, they teleport themselves instantly elsewhere, because the sound of steam escaping the little vent is apparently the same sound as the Great God of Cats hissing His displeasure.) The other way to release the pressure is called the "natural release," which takes fifteen to twenty minutes. Basically, all you do is put the cooker off heat and let it cool down on its own. This is the method to use with beef; if you use the quick release method on beef, its will toughen because of the quick temperature and pressure inversion. (This isn't a problem with other kinds of meat, though I tend to let the pressure on lamb, venison or bison drop naturally, too.)
I know, I know. Everyone is scared of pressure cookers, and everyone knows a story about somebody's neighbor's Aunt Tillie who was making spaghetti sauce in her pressure cooker and it exploded, sending a geyser of boiling steam and scarlet napalm lava all over the kitchen ceiling where it showered down and gave cousin Bubba third degree burns and killed the Avery the cat with shrapnel.
Well, I am here to put the Aunt Tillie myth to rest along with Avery the cat (God rest his feline soul). The modern pressure cookers have a whole passel of safety measures built into them to keep the geyser and shrapnel scenario from occuring. The new pressure valves have failsafe devices built into them; in some brands, if the vent is clogged and the pressure rises above safe limits, there is a second pressure valve that will open to release the steam that builds the pressure. In other brands, a failsafe valve opens because a metal alloy that will melt at the precise temperature and pressure of a cooker about to go into the danger zone melts, opening the valve. The downside of one of those cookers is that you then have to replace the pressure valve.
My favorite brands are the Fagor and Kuhn Rikon, though I find the latter to be unreasonably pricey. My current cooker is a Fagor, and I am quite happy with it, and have been using it to death for the past several years with no problem.
Cooking with a pressure cooker requires some finesse and practice, however. (At this point, some readers are probably thinking, "Well, why not use a crockpot–you just throw stuff in and walk away. Well, no you don't, not if you want good food to come out of it, anyway–there is finesse involved in crockpot cooking, too.) Mixed stews, in particular, require some forethought and planning; different ingredients cook at different times in the pressure cooker, so you may have to cook in stages.
Take, for example, posole.
Posole, for those who do not know, is a form of corn that has been treated with lime (the mineral, not the fruit) so that its hull can be removed. Then, the hull is washed away. At this point, the posole can be cooked up nice and pretty, ground up into fresh masa dough, or dried again, so that it can be stored and cooked another day. This is a Native American staple food of the desert Southwestern US and northern Mexico.
Southerners may be more familiar with it as hominy. Hominy is made the same way, though I suspect the corn varieites are slightly different. Hominy can be ground up into grits–the quintessential Southern comfort food, or it can be cooked whole, and it is often canned, and in a pinch, one can use canned hominy to make posole stew, but I think that the texture and flavor of the dried corn product is much superior.
Anyway, dried posole takes a long time to cook. You are supposed to soak it overnight (or you can use the quick-soak method–bring a half pound of it to a boil in three cups of water, boil it for three minutes and then set aside to soak off heat, covered for an hour), and then cook it for a couple of hours until it is tender. Well, I don't always remember to soak it overnight, and I don't always want to sit around and nursemade a pot on the stove for several hours, nor do I think far enough ahead to use the crock pot, so, I turn to my pressure cooker, which cranks out perfectly cooked posole in forty-five minutes every time.
But, seldom do I make just posole. I like to make posole stew with pork and pinto beans. (I am told that the pork was brought by the Spaniards, and the pinto beans are a Sonoran variant. And here I thought the beans were my own hillbilly innovation.)
But, unsoaked pinto beans take fifteen minutes to cook, and cubes of pork shoulder or butt take about eight to twelve minutes to cook. What to do?
Well, it is simple enough. Saute some of the onions, garlic and chiles (Barbara's Hillbilly Holy Trinity) in some bacon grease or olive oil until the onions brown, then throw in your posole and a good bit of chicken broth. Bring to a boil, slap the lid on, and bring up to pressure, then turn it down and let it cook for thirty minutes while you prepare the pork.
To prepare the pork, take your other half of the Holy Trinity, get those onions about halfway to brown, and then dump in the pork that you have dredged in seasoned flour and brown it all up nice and and lovely. Add some herbs. When the onions are caramelized and the meat has a nice, reddish brown crust on it, use some beer to deglaze the frying pan, and then reduce the beer. Scrape everything from that frying pan into a bowl, or heck, just leave it in the pan, covered, off heat, to wait.
At that point, the timer goes off, you quick release the pressure, add the beans, bring to a boil, put the lid on and bring back up to pressure and cook for seven minutes. Quick release the pressure and then throw in the pork, and the tomatillos, and bring back up to pressure, and cook for about eight to twelve minutes.
It is all a matter of timing. You end up with a savory stew in about forty-five minutes, and it tastes really, really good, especially if you have sweet, ripe tomatillos to add to it. If you don't have tomatillos, you can add fresh tomatoes (I bet those really fresh cherry tomatoes would be perfect), but I like the tomatillos better, because they add a honey sweetness along with a bit of a tang to the dish.
And while the final cooking is going on, you just slice up some scallion tops and fresh chiles, and roughly chop some cilantro for a garnish. If you want, you can grate up some queso blanco or jack cheese, too. A bit of cheese never hurt anyone. And if you want the broth to be thicker, just cook up a tablespoon of oil with a tablespoon of flour until it is smooth and bubbly, and add it to the boiling stew.
And that is it. Simple, almost sinfully so, and fast, but it tastes like you cooked it all day.
Pressure Cooker Posole and Pork Stew
Ingredients:
1/2 pound dried posole, rinsed, soaked overnight
2 large onions, sliced thinly
3-5 ripe serrano chiles, sliced thinly
1 poblano chile, finely diced
6 cloves garlic, sliced thinly
1 tablespoon bacon grease or olive oil
2 teaspoons adobo seasoning
1 teaspoon smoked Spanish paprika
1 pinch Mexican oregano
1 1/2 quarts chicken broth or vegetable broth
1 pound boned cubed pork butt or shoulder
2 tablespoons flour seasoned with salt, pepper, adobo and smoked paprika
1 1/2 tablespoons bacon grease or olive oil
6 ounces of lager beer (drink the rest yourself, or save it for something else, or rinse your hair with it–it makes it shiny)
1 cup pinto beans, rinsed and soaked or unsoaked
1 pint fresh, preferably really ripe tomatillos
3 scallion tops, thinly sliced
1 ripe serrano chile, thinly sliced
1 handful cilantro leaves, rinsed and roughly chopped
handful of grated cheese (optional)
Method:
Drain the posole, rinse and drain again.
Divide your Holy Trinity ingredients into halves, setting one set of them aside.
In pressure cooker, melt bacon fat or heat olive oil on high heat. Add onions and chiles, and saute until onions turn medium brown. Add garlic, and cook until onions caramelize. Add seasonings, chicken broth and posole. Bring to a boil, put the lid on, lock it down and bring up to full pressure. When full pressure is achieved, turn down heat and set timer for thirty minutes.
In a frying or saute pan on high heat, heat bacon grease or olive oil, then cook onions and chile until onions are golden brown, then add garlic. Lower heat slightly and continue cooking. Dredge pork in seasoned flour, and when the onions are medium brown, turn heat back up, and add meat to pan. Allow meat to brown, stirring frequently, until onions are a mahogany color and the meat has a reddish crust on it.
Deglaze the pan with beer, and cook down until liquid reduces to a thick syrup. Turn off heat and set aside.
When timer goes off, quick release the pressure and open the cooker. Add drained and rinsed beans, and bring to a boil, lock lid in place and bring to full pressure. Turn down heat to low and set timer for eight minutes.
While beans are cooking, take the papery outer covering of the tomatillos off and rinse the fruits. Cut them all into halves if they are small, quarters if they are large.
When timer goes off, quick release the pressure, put pork and all juices from the pan in, dump in the tomatillos, bring to a boil, lock lid down, and bring to full pressure again. Turn down heat, set the timer for about eight minutes, and allow to cook. When timer goes off, quick release pressure and open cooker. Test all ingredients–the meat should be fork tender, the beans should be tender (blow on one in a spoon–if the skin splits under your breath, it is done) and the corn should be tender-chewy. If everything is done to your satisfaction, then great, you are done (unless you want to thicken the broth.) If something still needs cooking, bring it to a boil, lock down the lid, and bring up to pressure and cook about five minutes more. Repeat as necessary. (As you gain experience using a pressure cooker, you will begin to have a better feel for how long things take to cook.)
To thicken the stew, in the frying pan, melt one tablespoon of bacon grease or heat olive oil on high heat. Add one tablespoon of flour (use up what is left from dredging the meat) and stir into the hot fat. Cook, stirring, until thick and bubbly, then add to the boiling stew, and stir until thickened.
Top with garnishes and serve.
Notes:
If you want your posole to "bloom," that is, if you want the endosperm to explode into flower-shaped balls as it cooks, you must remove the pointed tip cap from the seed after it has soaked. If you leave it intact, the corn kernel will stay in its shape even as it cooks fully. I am too lazy to remove the tip caps, so my posole never looks like "underwater popcorn," as I have heard it aptly described by a child.
I used Goya's Giant White Corn posole in this recipe, but there are many other kinds of posole available. When I have used up what I have, I want to try this red posole, and maybe some blue posole.
If you do not eat pork, you can substitute lamb in this recipe and it is utterly delicious.
If you do not eat meat, you can substitute a nice firm mushroom for the meat, or just make a corn and bean stew. In New Mexico, meatless versions of the dish are often used as a side dish for holidays.
You can use whatever chiles you want with the dish; I just happened to have poblanos and ripe serranos. I liked the sweetness the ripe serranos added.
You can add about a teaspoon of honey to bring out the natural sweetness of the pork. Just add it at the same time you add the pork. (You can use sherry or broth instead of the beer for the deglazing operation as well.)
You can add sweet bell peppers to the dish if you like, along with the chiles. I think ripe ones taste better than green ones in this dish, however.
You can leave out the beans, or add different beans if you like. Cannelini beans are very nice, though if you use white corn posole, there is no color variation. Black beans might be fun.
To learn more about pressure cookers, I suggest Lorna's Sass' books, Cooking Under Pressure and Great Vegetarian Cooking Under Pressure. While I have never used her recipes as written, I have found that the general information in her books is very good, and the cooking time chart for dried beans in the latter book is the best thing since sliced bread. She is very methodical and her instructions are approachable, and I have used her recipes as a jumping off point for constructing my own pressure cooker specialties for several years.

24 Comments
RSS feed for comments on this post.
Sorry, the comment form is closed at this time.
Powered by WordPress. Graphics by Zak Kramer.
Design update by Daniel Trout.
Entries and comments feeds.