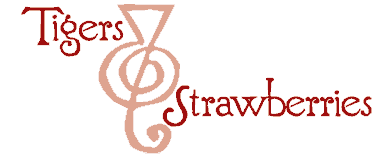 Cook Local, Eat Global
Every time my Mom visits me and 'tis the season, I cook her up a pan of fried green tomatoes (green as in unripe, not green as in a tomato that is green when ripe)–yet another classic southern dish that gives away my hillbilly Applachian heritage. But I do it, because both she and I love the darned things, and no one else we know does.
Now, I can't rightly figure that out. They are tangy on the inside, and crispy, crunchy and full of browned goodness on the outside, so what is not to like? I don't get why it is anyone would -not- like them. I mean, okay, if a person just plain old doesn't like tomatoes in the first place, well, I can forgive them for being afraid of them fried and green, but hell, for the rest of the world who looks upon them with distaste, I have this to say:
They are fried! How can you argue with that?
In truth, I have to admit to being fearful of them when I was a small child. They just looked odd on the plate to me. I loved ripe tomatoes, and would gulp down slices of beefsteaks at every meal once the season started, and in fact, would eat them to the exclusion of all other food if I could get away with it. But the green ones, for all that the color was compellingly beautiful–like transluescent jade shaded with hints of white and gold–smelled funny to me. There was an acrid scent to them that made my youthful tastebuds wary, and it wasn't until I was much older that I mustered up the courage to try them.
Once I did, it was all over, and the gene that in southern folks makes us up and bread any innocent edible thing and fry it up in bacon fat and consume it with much gusto was activated, and I haven't looked back since.
Which is good, because hell, if I looked back, I might see the size of my backside which has billowed with the consumption of all that bacon-grease fried goodness.
Because here is the deal–you don't fry them in olive oil, or canola oil or any damned fancified cold pressed walnut oil business. No. That is just not the right and proper way to fry green tomatoes. Do you think Fannie Flagg would approve? Well, I bet she wouldn't, and I know that no one in my family would approve, either.
It is bacon grease or nothin' when it comes to the green tomato frying. If you are a vegetarian–okay, use the olive oil, and I will forgive you. Or if you are Muslim, okay. But for the rest of y'all, use the bacon grease, and stop snivelling. Live a bit, and eat something that tastes really damned good. No, of course these are not health food–but not everything has to be health food. Just eat a plate of them once a year and relish them, and let them give your tongue and stomach great joy.
How do you fry 'em?
Well, it is easy.
Get some green tomatoes, cut them into thin slices with serrated knife, and then follow my recipe. I give the breading mixture in proportions–because I don't have any idea how many tomatoes you are going to be frying, so you can scale the recipe yourself. Just keep the ratios of the ingredients the same, okay?
Oh, and fry them in small batches and eat them hot, as soon as you get them out of the pan, preferably. Don't try the trick of putting them in a warm oven to hold them. You lose the incomparable crispness that is part of their delectability–the whole point is to contrast the tangy tenderness of the tomato flesh with the crisp brown crunchiness of the crust. The best way to do this is to make a panful, then sit down and eat, and if you want more, get up and cook another panful.
Repeat as necessary.
Fried Green Tomatoes
Ingredients:
1 part stone ground yellow cornmeal
1 part masa harina or corn flour
1 1/2 parts all purpose flour
salt and pepper to taste
ground dried chipotle to taste
Spanish smoked paprika to taste
bacon grease as needed (About one tablespoonful per 12″ skillet's worth of tomatoes)
Green (unripe) tomatoes, cored and cut into very thin slices
beaten eggs as needed
Method:
Mix up dry ingredients in a shallow bowl or on a plate.
Melt bacon grease in a skillet on medium high heat.
Take your very thinly sliced (1/8″ is ideal) green tomatoes, and dip in beaten egg to coat. Shake off excess, then dredge in dry ingredients, liberally coating both sides in the stuff that will magically turn into something wonderful when you put it in the hot fat.
Immediately place the tomato slice into the hot fat, and repeat with as many tomato slices as will fit in the pan comfortably without crowding them, all in one single layer.
Fry until brown on the bottom, then flip each slice carefully so as to lose as little of the fragile coating as possible. (It takes about a minute to brown the tomatoes on the first side.) Cook until the other side is just as golden brown as the first, and flip onto a paper-towel lined plate to drain for a few seconds, then put onto a serving plate and eat up.
Notes:
Hot sauce is great on these.
Salsa is also beautiful.
A sprinkling of freshly minced herbs is nothing to sneeze at, either.
You can add any dried herb or spice to the dredging mixture, but you do not want to go too far overboard and lose the native tartness of the tomatoes.
I bet these would kick butt as the base for some sort of canape thing, but I haven't been able to resist eating them as soon as they come out of the pan so I can experiment with them.
19 Comments
RSS feed for comments on this post.
Sorry, the comment form is closed at this time.
Powered by WordPress. Graphics by Zak Kramer.
Design update by Daniel Trout.
Entries and comments feeds.