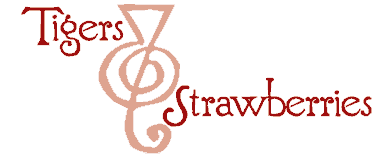 Cook Local, Eat Global
Sometimes when the chill November winds blow, and the sky is a granite grey, the soul simply cries out for the warmth of a classic casserole.
This is especially true when I have a whole bunch of hungry teens in the house who may or may not have patience for my usual offerings of authentic Chinese, Thai or Indian dishes complete with fermented black beans, fiery chiles or bitter melon.
Having Morganna's friends to visit gives me an excuse to whip up something simple from fairly familiar ingredients in a form which is different than the usual.
Shepherd's pie fits the bill fantastically.
A traditional British dish of either minced lamb or shredded leftover roast in gravy, and topped with mashed potatoes that is then baked in the oven, shepherd's pie is among the plainest of plain foods.
However, at my house, "plain" and "simple" does not mean "bland" and "boring." Other cooks may content themselves with just throwing together some ground meat and making a gravy, then topping it with barely seasoned mashed potatoes and baking it, but I am constitutionally incapable of following such a course. It is not in my nature to take perfectly lovely ingredients such as ground lamb and red potatoes and then toss them into an unseasoned glop and set it before family and friends. I might as well throw it down the drain, or to the dogs, though my dogs, if presented by unseasoned food, would probably turn up their noses and look at me as if I had betrayed them hideously.
There is no reason shepherd's pie cannot be a well-seasoned, delicious dish, and in fact, considering what it ends up looking like–as Morganna so baldly, yet eloquently puts it–"it looks like cat barf"–it absolutely must taste wonderful. (Though when Morganna made her habitual comment about the ugliness of shepherd's pie, one of her friends noted quite sensibly, "It has meat, potatoes and corn. How can it be bad?" He gets invited back to dinner often.)
So, my recipe contains all sorts of things that one will not often find in any traditional recipe. A great number of leeks or onions, and garlic season the meat along with an array of herbs, chipotle chiles and smoked paprika. I boil garlic cloves in with the potatoes, and then mash the two together along with sour cream and butter, then season the mash further with chives and other herbs. Finally, I add vegetables into the minced meat mixture that taste good in a lamb stew–carrots, mushrooms and corn most often, though I have also added kale, parsnips and turnips fairly often to good effect.
The result is a one-dish meal that only requires a salad and beverage to be complete. It is infinately variable–you can put whatever vegetables you like in it, and instead of ground lamb, you can use ground beef (though I am told by my British friends that such a dish is known as "cotter's pie") or even leftover pot roast or braised lamb for the meat filling. You can season it as much or as little as you like; some days when it is cold and snowy, I like to put a lot of chipotle en adobo in the filling, and make it almost like a chili dish.
The one thing I will insist upon, though, is the garlic cloves boiled and mashed with the potatoes. That is necessary, at least at my house. Whether or not you peel your potatoes, or use milk and butter or cream or sour cream or yogurt in the mashing is up to you–but do please try the garlic. Boiling the garlic softens the flavor and makes the garlic cloves very creamy and the flavor of the potatoes is very warm and comforting with the garlic.
Shepherd's Pie
Ingredients:
3-4 pounds red potatoes, scrubbed
1 head garlic, peeled
1 teaspoon salt
3 tablespoons olive oil
1 large onion, peeled and thinly sliced
6 fresh mushrooms, cleaned and thinly sliced
4 cloves garlic, peeled and minced
1 chipotle en adobo, minced
1 teaspoon dried thyme
1/2 teaspoon dried powdered rosemary
1/2 teaspoon smoked Spanish paprika
1/4 teaspoon celery seed, lightly crushed
1/4 cup dry red wine
salt and freshly ground pepper to taste
1 pound ground lamb
1 cup milk
1/2 quart chicken broth or stock
flour or roux as needed to thicken gravy
3 tablespoons butter
1/4 cup sour cream
fresh chives
fresh or dried chervil or thyme
salt and pepper to taste
Method:
Peel potatoes or not as you wish–if you do not, scrub them extra carefully. Cut them into cubes and boil in pot with the one head of peeled whole garlic cloves and the teaspoon salt. Boil until tender.
Heat olive oil in a heavy frying pan and saute onions until they are golden brown. Add mushrooms, and cook until tender. Add garlic and all seasonings, and stir until quite fragrant. Add wine, boil off alcohol. Add lamb, and milk, and break up lamb. Cook, stirring, until lamb is browned and most of the milk has boiled away. (This is a trick I learned from an Italian chef–you get a very tender, smooth minced meat sauce this way–something about the proteins in the milk combining with the meat helps it break apart very finely.)
When the milk is boiled away, add the chicken broth or stock, and bring to a simmer. (At this point, you can add carrot slices, finely diced turnips and/or frozen corn kernels–cook until the vegetables are as tender as you like them, then go on to the next step.)
Thicken with flour or roux to a nice thick, bubbling gravy. Taste and correct seasoning as needed with salt and pepper. Heat oven to 375 degrees F.
Oil a casserole dish lightly, and pour the thickened meat filling into the bottom of the dish.
Drain the potatoes, and mash with the butter and sour cream. Salt and pepper to taste, then add chives and herbs.
Spoon potatoes over the meat and spread them evenly to the edge of the casserole dish. You can try to make decorative peaks and valleys or something, but really–it is no big deal. (I do know that one can use a piping bag to pipe rosette designs in the mashed potatoes, but I think that is silly. This is a homey dish–we are not cooking for the Queen of England here.)
Put in the oven, uncovered and bake for 20-30 minutes, until the meat filling is bubbly and the potatoes are starting to brown on top. (If you want your potatoes really browned, you can brush them with a bit of egg wash and put under the broiler, but again, that is gilding the lily.)
Notes:
You can make this ahead and cover it and freeze it or put it in the fridge. If you freeze it, do not thaw–just bake for 45-50 minutes, or until done.
Do play with the seasonings. You can add vegetables or not as you see fit. You could do a vegetarian version of this with mixed wild and domestic mushrooms as the main attraction of the filling–portabellos, shiitake, oyster, field mushrooms and dried porcini cooked with leeks, garlic, wine and some nice root vegetables like carrots and parsnips would be lovely. You can make this with ground beef or veal as well. It is an infinately malleable basic recipe.
This reheats fine in either the microwave or the oven.
food recipes lamb British cooking
12 Comments
RSS feed for comments on this post.
Sorry, the comment form is closed at this time.
Powered by WordPress. Graphics by Zak Kramer.
Design update by Daniel Trout.
Entries and comments feeds.