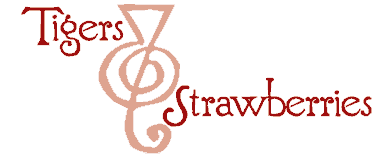 Cook Local, Eat Global
Comfort food calls to me after surviving a bout of stomach virus. However, during the recovery from a viral attack is not the best time for me to take on cookery that requires an all day effort like many comfort foods do.
The original of this recipe goes all the way back to my paternal great-grandmother, Anna Marie Fruth Fisher, and involves hand-made egg noodles and a long-simmered stewing hen.

I don't know about y'all, but the last thing I wanted to do in my illness-famished state was stand around, making noodles from scratch, and smelling a hen simmer all day. It would have been physical and psychological torture.
Besides, I was short a hen, but I did have some chicken breasts and a couple of quarts of Pacific Organic chicken broth.
And, I had a pressure cooker.
And, as stand-ins for the delicate, yet still toothsome homemade noodles, I had Rossi Pasta's handmade fettucini. I broke them into thirds to turn them into noodles and decided that they would do quite nicely.
And they did.
So, someday in the future, I will write about the real recipe for this dish, the one my great grandmother taught her daughter-in-law, Gram, who taught it to her daughter-in-law, my mother, who taught it to me. It will involve an old hen simmered all day with bay leaves and onions, picking the meat from the bones, and rolling out and cutting egg noodle dough by hand. I'll tell you my Gram's unique method of drying the noodles when she was making them for her five kids, and how I requested that dish every birthday until I was twenty, as my birthday dinner, and how my Mom, even though it was a pain in the rear end, cooked it for me anyway.
Oh–and you will notice, that the noodles are served over mashed potatoes.
I know what you are thinking. "Who in their right mind would put noodles over mashed potatoes–would you like some starch with your starch?"
Well, I think it is an eastern European farm tradition. I know that it wasn't just my Dad's Bavarian family who ate hearty chicken stew with homemade noodles over mashed potatoes–I have it on good authority that there are folks of Polish and Czech descent in the Midwest who eat the same starch-laden meal.
I suspect it is one of those meals you fed folks who worked hard on the farm, milking cows, feeding swine, tilling fields, mending fences and watering horses all before lunch. Calorie-laden foods like that were used to keep farmers going back when people actually broke their backs to scratch a living out of the soil.
Nowadays, I eat this dish only once or so a year, if that, when I am feeling nostalgia for my childhood or I need a dose of comforting, warm, safe food for an unhappy stomach.
Fast and Easy Chicken and Noodles
Ingredients:
2 tablespoons olive oil or butter
3 leeks, thinly sliced, rinsed and soaked in water until clean, then dried thoroughly
5 cloves garlic, minced
1/2 teaspoon dried thyme
1/4 teaspoon powdered dried rosemary
1/2 teaspoon herbs de Provence
freshly ground black pepper to taste
2 bay leaves
2 whole boneless, skinless chicken breasts
1 cup dry white wine
2 1/2 quarts chicken broth or stock
1 cup sliced carrots
1 package Rossi Pasta fettucini, broken into thirds (or noodles of your choice)
roux or flour slurry to thicken broth
1/4 cup minced fresh tarragon
Method:
Heat olive oil or butter in pressure cooker on high. Add leeks, and saute until they are limp and begin to look transluescent. Add garlic and herbs, continue stirring until very fragrant. Add pepper and chicken breasts and white wine, simmer off alcohol.
Add 2 quarts of broth or stock, bring to a boil, close and lock lid on highest pressure setting. When the cooker is brought up to pressure and the lid seals, turn down the heat and set the timer for eight minutes. When the timer goes off, take cooker from heat, open steam valve and release pressure fully. Open cooker and fish out cooked chicken with tongs, and set aside on a cutting board.
Add carrots to broth, bring to a boil, close lid, lock it, bring to full pressure, turn the heat down to medium low and set timer for two minutes. When timer goes off, take cooker from heat, open valve and release pressure. Remove lid, put the cooker back on the heat, and set aside lid–it is done for the evening.
Cut up chicken into bite sized pieces. Bring broth to a boil, adding the last half cup of broth. When it is boiling, add noodles and cook for about four minutes. (These fresh pasta noodles cook very quickly.) When they are nearly done, use a slotted spoon or bamboo handled wire strainer utensil to fish out noodles. Set into bowl.
Thicken broth with roux or slurry.
Add chicken and noodles to thickened broth, and sprinkle in fresh tarragon. Bring to a simmer to reheat chicken and noodles.
Serve over mashed potatoes. (Or, even better, garlic mashed potatoes.)
14 Comments
RSS feed for comments on this post.
Sorry, the comment form is closed at this time.
Powered by WordPress. Graphics by Zak Kramer.
Design update by Daniel Trout.
Entries and comments feeds.