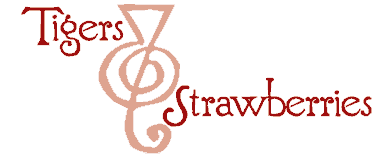 Cook Local, Eat Global
So, I was reading the New York Times today, for the first time in a while, and noticed that Mark Bittman has taken to using old-fashioned, cast iron skillets to cook in.
And that made me happy. Because I grew up with cast iron skillets that have been passed down from hand to hand over generations, and I said to myself, "Now see–a Yankee chef has figured out what hillbilly stump-jumpers and Cantonese popos have known for years–cast iron is the best material for most general cooking vessels."
And he lists all the reasons why we cast-iron lovers praise the pots.
It heats up evenly, and holds the heat forever. You can heat up a cast iron skillet, take it off the burner, take a walk with the dog around the block and come back and the pan will still be warm and cosy.
This means, that once you get the pan heated through, and have browned your food, you can add liquid, and then turn the burner or oven down to granny-low, cover the pan, and let 'er rip for a long time without using as much gas or electricity as you would to maintain a snice slow braise with any other material.
You can saute, pan-fry, deep-fry, stir-fry, simmer, braise and broil in it without any issues.
It is nearly indestructible.
It is inexpensive.
And, in a pinch, it can be used as a makeshift weapon in the defense of your person, your kin and your homestead. If revenuers or Imperial eunuch tax-collectors come to your kitchen and start trouble, you can end it right quick by taking up that cast iron skillet or wok and giving them a good whump on the head.
Believe me, that will drop the intruder without too much fuss, though I cannot say that the process would be mess-free.
The bodies do get to be a chore to hide, after a time.
Anyway, I was right there in the amen-corner with Bittman, nodding my head and saying, "Halleluja! Preach on, Brother Bittman," until I came to this little sentence: "Despite many recommendations to the contrary, a little mild soap won't tear off the seasoning."
I near-bout fell over when I read that, and I could feel all of my hillbilly ancestresses keening from their graves.
Because the queens of the cast iron skillets and pots safeguarded their equipment by never allowing a drop of soap to come near them, and instead simply rinsed the cookware while it was still hot–that is the key–and then plopped it back on the stove to dry, then rubbed a little lard into it to give it a nice shine while it was still nice and warm. And then they put it away, often by hanging it on a wall, until the next day when they used it cook breakfast.
But the thing is–he is essentially correct–a little mild soap— and those are the key words there-mild soap–now and again, will not hurt a good seasoning on a cast iron pan.
But the thing is–most people don't use mild soap on their pots and pans. Most people use dishwashing liquid, which is not soap, nor particularly mild.
It is detergent, which does play havoc with the seasoning layer on cast iron.
So, here is the deal–if you take up using a cast iron skillet or wok–I bless you for it. Once you get into the habit of taking good care of it, and washing it in hot water with a scrubber (not steel wool) as soon as you plate up the food and while it is still warm–you will have no trouble at all with it. I promise you.
And you can follow Bittman's advice on how to season and maintain your cast iron–because his directions are the same ones I would give you, except he doesn't seem to stipulate that you wash your pans while hot, which means he may not have figured that out yet.
But, please, unless you really do have some mild soap, like some vegetable oil based hand soap–Dr. Bonner's is great(yeah, I know the religious philosophizing on the website and the soap packages is a bit odd, but the soap is vegetable based and quite mild)–sitting next to your kitchen sink–don't follow his advice about using soap.
Because if you are like most Americans and have the dishwashing liquid–it isn't soap, it isn't mild and it will definately mess up the seasoning on your cast iron.
18 Comments
RSS feed for comments on this post.
Sorry, the comment form is closed at this time.
Powered by WordPress. Graphics by Zak Kramer.
Design update by Daniel Trout.
Entries and comments feeds.