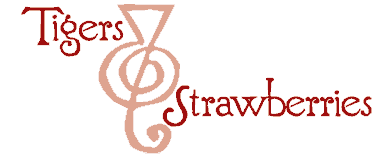 Cook Local, Eat Global
I guess regular readers should know by now that I like greens.
I've written about gai lan, choi sum, bok choi, collards, kale and pea shoots. What else can I possibly have to say on the subject?
I mean, we all know that the green leafies are good for us, supplying large amounts of folate, iron, and vitamins A and C. They are also good sources of dietary fiber. They are in season in the cold months of the year.
What is not to love about them?
Well, I guess some people don't know how to cook them, or they don't like them cooked southern Applachian style, or they just think they don't like them because their mammas cooked them weird, but I am here to say you don't have to cook them to death like we hillbillies do.
You don't even have to have them as a side dish.
You can turn them into a fabulous vegetarian pasta sauce that is super quick and easy to prepare, is low in calories and tastes really good.
You can make the sauce infinitely malleable, too–by adding or subtracting ingredients until you are satisfied. I added about a half cup of homemade marinara sauce to it because I wanted to, but you don't have to. You could leave the tomato bits out entirely. You can add any number of the following ingredients, (chile peppers, artichoke hearts, rinsed capers, red bell peppers, zucchini, fresh mushrooms, other greens such as kale, turnip or chard,) and change the character of the sauce as much as you like, or you can leave it as written. You can even add meat to it, in the form of anchovy paste, to really punch up the flavor, or you could add sausage, but that would go against my original intent, which was to make myself a mess of vegetables to eat because I didnt' want meat.
But, I bet that the sausage would taste good. Bacon probably would, too, but again, that goes against my desire for a mess of greens in my bowl, and so I think you should try it close to the way it is written, first.
Anyway, here it is–a quick, hearty vegetarian dish good for a winter night when you just cannot face meat.

Green Goddess Pasta Sauce
Ingredients:
2-3 tablespoons olive oil
1 medium onion, sliced thinly
4 fat cloves garlic, sliced thinly
dried herbs of your choice–I used thyme, rosemary, basil, oregano and marjoram
1/4 teaspoon salt
black pepper to taste
5 dried shiitake mushrooms, soaked in warm water until soft, squeezed out, stemmed and sliced thinly (keep soaking liquid)
handful dried porcini mushrooms, soaked in warm water until soft, squeezed out and minced (keep soaking liquid)
handful pitted kalamata olives, drained and sliced
1/8 cup red wine
1 pound collard greens, washed and dried, stems removed and cut into 1/2″ wide ribbons
1/2 cup homemade or good quality jarred marinara (I make big batches of it and freeze it for winter)
Method:
Heat oil in a large saute pan. Add onions and cook, stirring, until deep golden. Add garlic and cook until very fragrant, stirring all the while. Add herbs, salt and pepper, mushrooms and olives. Keep stirring and cooking until the olives release some juice. Add about 1/4 cup of mushroom soaking liquid and the wine, and the collards.
Allow wine to boil off and cook collards, stirring until they wilt and turn bright green.
Add sauce, and stir until well combined, and hot.
Serve over al dente pasta with freshly shredded parmesan cheese if you like.
14 Comments
RSS feed for comments on this post.
Sorry, the comment form is closed at this time.
Powered by WordPress. Graphics by Zak Kramer.
Design update by Daniel Trout.
Entries and comments feeds.