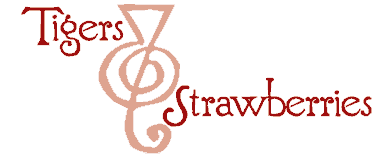 Cook Local, Eat Global
This post is for a friend who has likely made himself a pile of leftovers.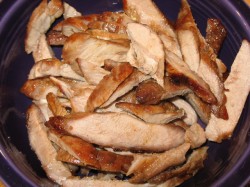 Because, it is that if you follow my char siu recipe, as my friend has done, you are bound to have a few leftovers, especially if you made it in order to make char siu bao, you are going to have leftovers.
And what leftovers they are.
Juicy, meaty goodness on the inside and crispy, caramelized golden (or red, if you do that food coloring thing) on the outside. Sweet and succulent.
Which means, you may not end up with leftovers, even if you plan for them, because you may find yourself or others in your household sneaking downstairs late at night and snitching bits and pieces of the char siu until nothing is left.
Well, let me tell you, if you can keep the late night mice from nibbling at the meat, you can make an awfully good dish with very little trouble, one that will taste as if it never had a thing to do with leftovers: char siu lo mein.
I highly suggest keeping the char sui leftovers under lock and key until you get down and make this recipe.
Because it is worth holding off on the pork until you can get to the noodles.
Char Siu Lo Mein
Sauce Ingredients: (Mix together and have ready)
1 ½ teaspoons. dark soy sauce
1 teaspoon honey
1 ½ tablespoons oyster sauce
2 tablespoons Shao Hsing wine
1 tablespoon hoisin sauce
2 tablespoons chicken broth
pinch five spice powder (I like Penzey's brand)
Ingredients:
1 pound fresh lo mein noodles
small dab of sesame oil
1/4-1/2 pound char sui, cut into thin, diagonal slices as illustrated above about 1″X1/4″
1 tablespoon cornstarch
1 1/2 tablespoons Shao Hsing wine
4 tablespoons peanut or canola oil
1 medium onion, sliced thinly
1/2″ cube fresh ginger, peeled and cut into slivers
4 fat garlic cloves, peeled and thinly sliced
1 portobello mushroom cap, cut in half, then thinly sliced
freshly ground black pepper to taste
1 cup baby carrots, sliced thinly on the diagonal
1 head tatsoi , washed and dried, with the base cut off so the leaves are all separate
1/2 cup Chinese garlic chives, washed, dried and cut on bias into 1 inch pieces
1/2 teaspoon sesame oil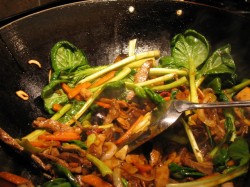 Method:
Bring large pot of water to a rolling boil. Loosen up the bundle of fresh noodles with your hands until they are all separated and sprinkle them into the pot, then stir with a chopstick so they do not cling together once they are in the water. Keep stirring so they don't touch the bottom, and watch over them. Do not let them boil more than two or three minutes–I tend to boil mine for about two and a half minutes. They should be al dente. Then drain them into a colander in the sink, and rinse thoroughly with cold water tossing and separating them with your fingers so none of them even get a chance to stick together. (This cold water rinse also firms the noodles up.)
Then let them drain for a minute or two, and pour some sesame oil into your hands and massage it through the strands of noodles. This keeps them from getting sticky while they sit waiting to be stir fried in the wok.
Mix together char sui, cornstarch and wine. Allow marinade to sit on meat while you cut everything else.
Heat wok until it smokes. Add peanut oil, and when it is shimmering hot, add onion, and stir fry until it turns a nice golden brown. Add ginger and garlic and portabello mushroom, stir fry until onions are reddish brown, and mushrooms are cooking down and everything smells fragrant.
Add black pepper and meat, toss a few times, allowing the meat to brown slightly and the cornstarch marinade to brown on wok.
Add carrots, and stir fry another minute or so. Add tatsoi, and stir and fry until it begins to wilt, then add sauce, and deglaze wok.
When the sauce is bubbly, toss in noodles and stir and fry together until all is coated in sauce, and fragrant.
Add Chinese chives and sesame oil, toss to mix, then serve.
Note: You can use different greens with this. Collards are great–just wash and dry them really well, take out the center ribby vein, and roll them up like cigars and then cut them into thin ribbons. Baby bok choi is nice, too. Mustard greens would be spiffy, too. Whatever you like, really.
4 Comments
RSS feed for comments on this post.
Sorry, the comment form is closed at this time.
Powered by WordPress. Graphics by Zak Kramer.
Design update by Daniel Trout.
Entries and comments feeds.