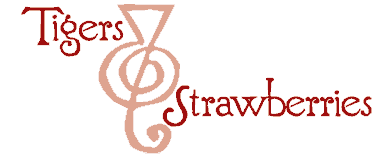 Cook Local, Eat Global
I was going to blog about a cheese sandwich as a means by which to humorously flip the bird at Peter Wells' opinion on most of the food bloggers in the world, save the seven he praised in his article in the March 2006 Food & Wine. (Okay, if you want to get the subtleties of this post, click on the link and read his article, please. Otherwise, you are going to miss some of what I am talking about.)
But then, yesterday, I got too into cooking some Indian dishes I had not done before (sabz kofta, and mattar paneer–and yes, I will post about those in the next few days), so I forgot that yesterday was Cheese Sandwich Day.
So, I have no cheese to give my readers. Sorry. That is life.
But, I do have a few words on the matter of Wells' article and his opinions.
First, I respect the fact that he has his opinion, just as I have mine. The beauty of the free press and the Internet is that we can all state our opinions freely, without fear of government reprisal (or at least, not too much fear), though we all have to understand that not everyone is going to agree with us all of the time. In fact, the stronger the opinion, the less likely we are to find those who agree with us.
In looking back at the article, I think Wells meant no malice in his words. I think he meant to point out good blogs to the readers of F&W, but it was the way he went about it that was so offensive and wrong-headed, and that is where he upset people.
I have two main quibbles with the column in question.
One, is that in order to prove his point about how badly some blogs are written and how boring they are, he took quotes out of context from various blogs, presenting them as examples of lame writing.
This is a lazy rhetorical tactic, and is, in itself, an example of bad writing. I know several editors who would mercilessly tear to pieces any argument constructed on the basis of out-of-context quotes. And rightly so.
The fact is, I could go through a bunch of Peter Wells' writing and pull out sentences or phrases that are the epitome of lame, boring, pedantic, crap writing. I could do it with any writer, because anyone can do it with any writing. Writing style is not distilled into one single random sentence, nor is voice or passion or wit. These qualities of good writing are found in the way in which sentences are strung together into a whole essay, article, poem, play, book or speech.
Sure there are stand-out sentences that drip with style, that beg to be read aloud, that burn the brain like sips of brandy on the back of the throat.
But no writer's work is made up soley of sentences like that.
Not Peter Wells', not the bloggers' he picked on, not mine, not M.F. K. Fisher's, not anybody's.
That is the first thing that still sticks in my craw over that article, and in large part, it sticks there because Wells is a much better writer than that. I've read his stuff. He's good. But this piece just sounds tossed off and badly done.
The second thing that still cheeses me off is this statement from Wells: "First, a good blog needs to communicate passion, and a really good blog will make the reader feel passionate as well. This should be easy when the subject is food, but it does rule out cheese sandwiches. Listen up, bloggers: Nobody cares what you had for lunch today!" (Emphasis mine.)
Okay, here's the deal: that statement is just not true.
A look at any food blogger's stats, like say, Kirk's at Mmm-yoso! will put the lie to that. Kirk eats lunch a lot, and he talks about it all the time. He posts pictures of his lunches and dinners, at home and out, every day.
And guess what, Mr. Wells?
People read it. Every day. And comment on it. A lot.
Why?
Because people like Kirk.
He's funny, he's personable, and he's real. And people like that about him. They can identify with him.
Not everyone who reads food blogs is a food blogger, so not only were food bloggers insulted, but so were readers of food blogs.
This is where I think he went awry–and this is where I think a lot of professional food writers for large newspapers and glossy magazines go wrong: they are writing for a particular audience that values particular things, and if one is not part of that audience, then one is not valued.
Food is universal, people. It is not "owned" by the gourmets, the foodies and the snobs of the world. Everybody eats, and apparently, lots of everybodies want to know what everybody else is eating.
Readers derive vicarious pleasure by knowing what Clotilde is cooking in Paris, what Chubby Hubby has going in Singapore, and what Josh is eating in Hong Kong.
This should come as no surprise to magazine writers like Wells; after all, he works for a magazine which is considered a "food and lifestyle" magazine. The magazines are not only about food, but are about selling lifestyles, images to their readers. A lot of their advertising revenue comes from luxury items, and are called "aspirational advertising" by the ad execs. Wells should know all about vicarious living through reading; his magazine caters to that wish all the time.
So do some blogs.
But for every blog that does that, there are blogs that cater to our very human desire to share our every day food with others. And even those bloggers who live in "glamorous" places, are mostly writing about their own, very real, very normal lives. It just so happens that to some, where they live is very exciting, because those folks don't live there, and they feel as if their lives are very "common."
But how common is common, really?
I never thought anyone would want to read what I have to say. I'm a hillbilly from West Virginia, for goodness sake: who wants to hear about what I do in my kitchen, when they could peek in on Paris, Delhi or London? I live in a small town in Ohio, and am about as common as common can be: I have a lot of cats, I have a sixteen year old kid and I read a lot. So what?
Well, apparently, "common" writing is still good writing, and we common folk are still pretty interesting to a bunch of other folk.
Besides, I would like to remind Wells, and the editors of the glossies who look down on "the common folk" that Food & Wine, Gourmet and Bon Appetit are not the food magazines with the highest circulation in the US.
The magazine with the highest circulation is Taste of Home, which consists primarily of recipes sent in by readers–home cooks from across the country. It accepts no advertising, because it doesn't need to–it is completely reader-supported. It is a magazine built upon readers sharing information, much the same way food bloggers share information back and forth with their readers.
And its circulation figures blow the "big" food and lifestyle magazines, all of whom are ad-supported, out of the water.
What does this say?
Well, it tells me that there is a significant portion of food lovers in this country who might not care for opinions like Mr. Wells' nor do they seem to care about what the publishing world's arbiters of taste have to say about food.
They don't care about lifestyles or "aspirational advertising."
They just care about food that is good, and how to make it.
Some folks who read food blogs are like that too.
Some of us care about different things than Wells.
And that is okay–there is room enough in the world for us all.
33 Comments
RSS feed for comments on this post.
Sorry, the comment form is closed at this time.
Powered by WordPress. Graphics by Zak Kramer.
Design update by Daniel Trout.
Entries and comments feeds.