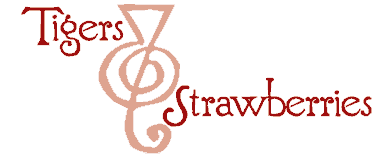 Cook Local, Eat Global
I haven't posted links to the stuff I have written recently for the Paper Palate, so, here is a quick catch-up post to get everyone up to speed.
Back on the 21st of last month, I riffed off of a New York Times story that showcased Hedonism and Health, where I urged readers to take their time, enjoy their food and maybe they would find a laid back means to better health and happiness.
The next day, on the 23rd, I talked about The Lonely Life of a Chef, taking as my inspiration a story from The Washington Post.
I also reviewed Chile Pepper Magazine, which is amazingly lively and fun for such a niche publication.
On the 24th, inspired by a guest column in the New York Times, I talked about Alice Waters' proposed Revolution in the Lunchroom…and the Classroom.
I received the Williams-Sonoma catalog in the mail and noted that lots of Asian cooking equipment was in their pages, but at really high prices, so I wrote about that on March 2nd.
Having head scuttlebutt that there were rumors flying that the Washington Post was planning on getting rid of the Wednsday Food & Dining section, I posted about that on the 7th.
A cute story from the Washington Post made me muse on Kitchen Slang, and wonder if there was any way we could think of an alternative to the overused term, "foodie."
Stories from the New York Times about health inspectors in the city shutting down the process of cooking food sous vide made me invetigate the issue on the 9th.
A small feature on rabbit meat in the New York Times magazine begged to be expanded upon, so I did so in Rabbit: The Other Other White Meat.
Finally, I found a piece on how grassfed beef yields healthier meat in the Washington Post and similarly expanded upon it.
The Paper Palate isn't all about me, of course. I also wanted to highlight the work of some of our newer writers while I am at it here.
Cathy Ding illustrates a recipe for chocolate cake from Cook's Illustrated and has marvelous results.
Beth takes on the potsticker recipe in the same issue of Cook's Illustrated and comes to the conclusion that while they are pretty good, they are by no means perfect, no matter what the editors of that magazine think.
Bronwen Hanna-Korpi takes on one of Mark Bittman's recipes, along with her own research and makes a North African dinner to be proud of.
And finally, Stacy Orstein cops to not being Irish at all, but to loving soda bread.
2 Comments
RSS feed for comments on this post.
Tigerlily–

You're a total pro. As in: PROLIFIC. How do you do it?

And by the by, we at the NC have captured one of your multitude of golden 'wise' nuggets to showcase on on our blog.

We dig you.

Later.
Sorry, the comment form is closed at this time.
Powered by WordPress. Graphics by Zak Kramer.
Design update by Daniel Trout.
Entries and comments feeds.