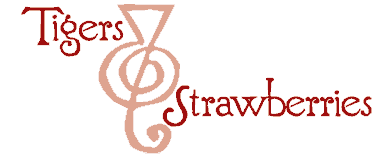 Cook Local, Eat Global
So, I was cruising through Slashfood this morning and came upon this post by Sarah Gim entitled, "You can't be a foodie and not like…", and it got me to thinking. (Gim references a post at Matt Bites, which I hadn't read yesterday, but which I read today, which also is lively and interesting–I both agree and disagree with his points.)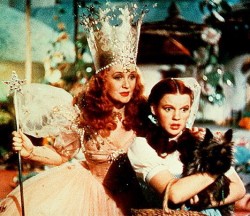 The whole premise of the post is that Gim doesn't really like caviar, foie gras or organ meats, and so, does she deserve to be called a foodie?
Of course, this calls into question exactly what a "foodie" is; Gim like me, dislikes the term intensely, but uses it anyway for lack of a better word to describe a lover of food and of culture and material related to food. "Gourmet" used to cover that area, but it got ditched because of the inevitable aura of snobbery attached to its useage; now, inevitably, the diminutitve, dismissive term, "foodie" is acrueing connotations of snobbishness.
So, the question for today is this: can you be a foodie if you don't like things like caviar, foie gras or innards? Does aversion, based either upon ethical or personal aesthetics exclude a person from the "foodie" club?
Before I go into my answer, let us look at the three foods chosen by Gim to make her point–three things that she personally dislikes intensely. Caviar and foie gras both are luxury foods. They are foods that have a cultural meaning attached to them that bespeaks richness, wealth, and indulgence. They are not, by any stretch of the imagination, everyday foods–even for rich folks.
By contrast, innards, or as she more delicately put it, "other animal internal organs," while they can be part of the culture of "haute cuisine" meaning the food of the upper classes in various European and Asian countries (note–I am not using "haute cuisine" in the most proper, French useage of the term–yes, I know what it means in that context, but bear with me), in the US, they are most often looked upon as "poor people's food." Tripe, tongue, chittlin's liver and onions and kidneys all are considered to be the foods of the lower socio-economic classes in this country, because, well, organ meats are cheap. And plentiful, because not very darned many people here eat them.
These two very different categories of food–the luxury foods of the very rich, and the necessity foods of the very poor are odd company, if you think about it. I grew up eating liver and such, and not much caring for it, but I ate it because it was cheap, it was what was for dinner and it was good for me. I certainly would never have dreamed that being able to eat and even like such things would put someone on the level of a gourmet who dined on caviar and foie gras. (Though, of course, foie gras is just fancy bird liver….)
Why are these things grouped together, first of all?
I suspect it has to do with two strands of thought. One, is the populist leanings of today's foodies who want to be conversant with every ethnic food in the entire world, and so they will go out of their way to eat whatever is on the menu, including tongue tacos (which I am sure are quite good–tongue has a great flavor), soy-braised chicken feet (those are good), and uni, which is the uncooked gonads of sea urchins, eaten as sushi (which, when it is good, is good, but when it is bad, is godawful.) I have a lot of sympathy with this adventurous attitude toward food, in large part, because it is one that I personally share. I will try anything once, often twice, just to make sure. There are a few exceptions to this general rule, however–I will not eat grey matter because of my nervousness surrounding prion diseases. Sorry–the idea of my brain turning into a lacy network of holes while I lose my mind and die does put a bit of a damper on my culinary inquisitiveness, so no cow brains for me, thank you.
The other strand of thought on the organ meats has to do with the longstanding traditions of eating these meats extent in other countries around the world. These meats are seeing an upsurge in popularity right now among the fooderati, with chefs such as Fergus Henderson leading the charge, and so in order to seem sophisticated, a foodie "should" evince a liking for such foods as sweetbreads, brains or kidneys.
And here is where the whole thing starts to stick in my craw.
As soon as someone starts telling me I "should" do something or like something or want something or be something, I instantly dig my heels in and shake my head.
Why -should- anyone be required to eat and like something that they don't like, just so they can be called something that sounds foolish, like "foodie?" It doesn't make any sense.
And as for caviar, foie gras and other luxury foods like truffles–does one have to be a monied individual in order to be a "true" foodie?
I mean–are we snobs, or aren't we?
Are we going to eat what the Italians call "cucina povera–" which translates as "poor food–" which is what they call the offal dishes in recognition of the true provenance of these now upscale foods, or are we going to eat that which is considered the "creme de la creme" of eating–the haute cuisine of the past ages? And how exactly, does the eating of these foods confer upon a person "foodiehood?"
Here's the deal: it doesn't.
Food does not a foodie make.
A foodie simply exists, and spends inordinant amounts of time cooking, eating, or thinking about, writing about, dreaming about or otherwise obsessing over food. What food they cook, eat, think about, write about and dream about is immaterial. It is the obsession that makes a foodie, not what exactly they obsess over.
I am an inclusionist, not an exclusionist. I don't like people who try to exclude others, as if being a food-obsessed geek is some kind of special club that only "certain people" can join.
I have news for these people: everybody eats.
And if you think about what you eat, if you talk about it, wonder about it, dream about it, write about it, compose music inspired by it, make art to express your feelings about it, if you wake up from a dream about the cake your Grandma made for your fifth birthday which you haven't tasted for years–guess what?
Not only are you human, you are most likely a foodie.
Not a snob.
A foodie.
(And yeah, I still hate that word. It is a diminutive that sounds dismissive and goofy. Rather like "trekkie," another word that has been used to describe me which I abhor. However, the word, "foodie" is applicable, so I will bear it for now.)
Making up "rules" for foodism is just, well, it is plain old silly. And it is -so- utterly snobby. To say things like, "if you were a true foodie, you would like caviar," is just so full of bunk. My grandmothers would both qualify as foodies, and neither of them ever tasted caviar, because they couldn't afford it. And frankly, I don't think that either of them would like it, but I tell you what–they both could wax poetic over what constituted the best tomato in the world. They both were passionate about growing tomatoes, and cooking and eating, and a good bit of the talk that went on in their kitchens was not only storytelling and gossip, but discussions and arguments over food–that, to me, qualifies them both as foodies.
If you sit at dinner, and discuss the finer points of what you are eating and compare it to other versions of that same food you have eaten in the past, you are a foodie. It doesn't matter if you are talking about pate de foie gras or chopped chicken liver. Or boudin blanc or hot dogs–if you talk argue about it with your family, y'all are a bunch of foodies.
You may not know it, but you are.
This whole idea of having to like certain things in order to be a foodie is just backwards, too.
I mean, I thought that foodies, in order to discuss food intelligently, had to have discernment. That means that they have to have personal -tastes-. Tastes are nothing but personal likes and dislikes. If we are going to think, talk and write critically about food, then should we not develop our powers of discernment? Shouldn't we feel free to say that we like or dislike some food, no matter what the prevailing opinion of the fooderati are on the subject?
Meaning, if we have honestly tried caviar and found that it tastes like salty, oily, fishy little nodules, then, isn't that our opinion, and should we not have the right to express it?
Because, here is the thing–I have had the opportunity, because I went to culinary arts school, to taste the finest caviar. And I did. And I didn't like it, not even the stuff that retailed at something ungodly like $500.00 an ounce. I found it to be heavy, oily, and way too salty. I didn't think it was nasty or anything, but I couldn't see why people went on about the stuff–it was just, well, not all that.
What I did like was salmon roe, which was no big shock to me, because I eat it with sushi all the time. I cleaned that up at seven in the morning on the day of our tasting. The chef instructor thought I was nuts, and finally said that I must have "plebian tastes." Chef Aukstolis, who had been present at the champagne tasting the night before and had seen me sipping the Dom Perignon heartily and with great glee, disagreed and said, "Nobody who likes Dom Perignon has plebian tastes; she just knows what she likes and doesn't like. There is nothing wrong with that."
There you have it. There is nothing wrong with having your own taste, your own opinion about food and expressing same.
Not everyone likes the same things. That is fine–that is what makes life so interesting, the varied cuisines of the world so diverse, and it gives foodies lots of things to talk about and argue over.
What I think is important to do as foodies is to be open-minded about food. To try new things, even if we think we won't like them, and to honestly report upon our experiences so that others can profit by them. In being open-minded about food, I want foodies to really -think- about what we eat, why we eat it, and how we eat it. I want us to be mindful eaters, and spread the word, and get others to be mindful.
We are what we eat, after all, whether we are eating caviar or tofu, and I want us all to remember that, and ponder it, and find the meaning it.
And then share it.
Because there is nothing better than sharing food, unless it is sharing the idea of food with others.
31 Comments
RSS feed for comments on this post.
Sorry, the comment form is closed at this time.
Powered by WordPress. Graphics by Zak Kramer.
Design update by Daniel Trout.
Entries and comments feeds.