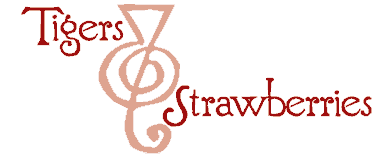 Cook Local, Eat Global
Never Apologize
A book that I have awaited with baited breath is finally coming out this Tuesday: My Life In France, by Julia Child and Alex Prud'homme. Telling the story of Julia's formative years in France when she attended Ecole du Cordon Bleu in Paris and then the publication of her seminal work, Mastering the Art of French Cooking, and the pioneering television show, "The French Chef," the book promises to be filled with wisdom, laughter, tears and revelations about what made our grand dame of the kitchen tick. Illustrated with photographs by Julia's talented husband, Paul Child, the narrative is so well transcribed from Alex' coversations with his aunt, that apparently one can hear the words in her characteristic tweedling voice.
Providing a glimpse of Julia that few of us have ever seen before, she appears at the beginning of the memoir as a wide-eyed, ignorant young woman who knows nothing of things gastronomic, to the point that she didn't even know what a shallot was. Nurtured by the tastes of Paul and his gourmet friends, Julia becomes enchanted by the cuisine of France, and decides that she simpy must learn how it is done. And so, with the nose of a reporter hot on the scent of a story, she enrolls in culinary school, and begins applying her intelligence towards decoding the techniques, methods, history and mystery of French food.
And then, she translated it all so that other Americans could do the same.
And she changed the course of the way a nation cooked.
You can guess what I will be doing on Tuesday, I suppose…reading!
Julie Powell Wins Blooker Award
Print on demand publisher Lulu.com has created a new literary award for books that came from blogs.
Called the "Blooker Prize," the first award recognizes Julie Powell, author of Julie and Julia: 365 Days, 524 Recipes, 1 Tiny Apartment Kitchen, the book that started as a blog chronicling her self-appointed mission to cook all of the recipes in Julia Child's Mastering the Art of French Cooking in the span of a year.
Bloggers of all sorts, including the vastly popular political bloggers, are coming up with book deals, but I cannot help that I am pleased that the first "Blooker Prize" went to someone who wrote about food.
Even if she has been known to say nasty things about food bloggers -after- she her book was published, of course.
Anyway, congratulations, Julie, for yourself and for the fact that you have helped raise the profile of all of us "really boring" food bloggers.
Reader's Digest Acquires Allrecipes.com
Reader's Digest, which in 2002 bought out Reiman Publicaitons, the publishers of the highest circulating food magazine, "Taste of Home," and which launched "Everyday with Rachel Ray" last year, has purchased Allrecipes.com for 66 million dollars.
The publisher sees the move as a means to create as strong a web presence among foodies as their magazines make in print.
Allrecipes, a website where readers can exchange recipes, will become part of the websites of "Taste of Home," and the other Reiman publications such as "Light & Tasty." At present, Reader's Digest has announced plans to keep Allrecipes.com's 45 employees on staff, and in Seattle where the website is based.
I just hope that Reader's Digest doesn't change the somewhat busy, but still useable design of Allrecipes.com to resemble the cluttered look of the Taste of Home website, which has all the hallmarks of a print layout designer creating a bit of digital media: ugly, messy and not user-friendly.
7 Comments
RSS feed for comments on this post.
Sorry, the comment form is closed at this time.
Powered by WordPress. Graphics by Zak Kramer.
Design update by Daniel Trout.
Entries and comments feeds.