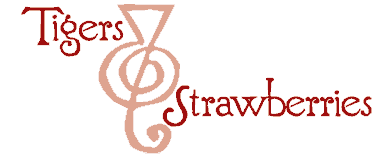 Cook Local, Eat Global
I devoured this book in two days flat, even though I was supposed to be cleaning the house to prepare for a dear friend's visit.
Every single spare moment of those two days was spent with my nose firmly planted in Julia Child's My Life In France, a memoir that records her years living in and visiting France, her spiritual home, the land that inspired her to change the way America cooked.
Written in collaboration with her nephew, Alex Prud'homme, the book is a fascinating look at France and the US in the bustling postwar years of the late forties through the 1950's and 1960's through the eyes of a woman who, by her late thirties, had travelled to Ceylon and China, but who had yet to take up a whisk or saute pan.
To say that France changed Julia Child is an understatement.
France was the fertilizing influence that allowed Julia to change and grow, blossoming into the culinary giant we see her as today.
Told in her own words, as recorded by Prud'homme, the book narrates Julia's first impression of French food, embodied in her first meal: sole meuniere. She and her husband, Paul, had stopped in Rouen, on the way from the port of Le Havre to Paris, where he was to be employed at the American embassy. For lunch, they decided upon :a Couronne, a restaurant well-praised by the Guide Michelin.
Although the Norman town of Rouen is famous for its duck, after consultation with the waiter, Paul chose sole meuniere.
"It arrived whole: a large, flat Dover sole that was perfectly browned in a sputtering butter sauce with a sprinkling of fresh parsley on top. The waiter carefully placed the platter in front of us, stepped back, and said, "Bon appetit!"
I closed my eyes and inhaled the rising perfume. Then I lifted a forkful of fish to my mouth, took a bite and chewed slowly. The flesh of the sole was delicate, with a light but distinct taste of the ocean that blended marvelously with the browned butter. I chewed slowly and swallowed. It was a morsel of perfection.
In Pasadena, we used to have broiled mackerel for Friday dinners, codfish balls with egg sauce, 'boiled' (poached) salmon on the Fourth of July, and the occaisional pan-fried trout when camping in the Sierras. But at La Couronne I experienced fish, and a dining experience, of a higher order than any I'd ever had before."
Of course My Life in France is not just about food, and Julia's relationship to it, which was profoundly changed by her experiences in Paris and her travels through the countryside.
It is also about people, and finally, readers can catch a glimpse of the relationships that nurtured Julia as she grew into the foodie icon she is lauded as today. Most interestingly, is her memories of her artist husband, Paul Child, a gourmet and wine afficianado who did all he could to support Julia's growing interest in all things culinary. At first, when she simply wanted to learn to cook for the two of them and their friends, he was of course, vociferously helpful. When she took her first steps toward teaching and writing, however, is when Paul's assistance and encouragment became vital to Julia's growth, and he became almost an unsung collaborator. He helped with the illustration for her books by doing drawings and photographs himself; and when Julia flagged in promoting herself in the media, he pushed her forward into the limelight, happy to see his wife stretch and grow into a person larger than she thought she could be.
Also well-drawn and beautifully remembered is Julia's relationship with her collaborator, Simone Beck, also known affectionately as Simca.
Simca's contribution to both volumes of Mastering the Art of French Cooking is often overlooked in the United States, and Julia uses her memoir as a means to rectify this oversight. We most often remember that those books are written by Julia Child, and Beck's (and for that matter, Louisette Bertholle's) contributions go forgotten.
The truth is, the idea for the book came from Beck and Bertolle, and they had been working on a manuscript of tried and true French recipes for American cooks for some time and even had procured a publisher. However, they had been told by an editor to aquire an American collaborator who both knew French food and how to explain it in terms that American cooks could understand and appreciate. They approached Julia, and though at first, she refused to assist, later, she was convinced to look at the manuscript and do some work on it.
While the idea was Beck and Bertolle's, the execution turned out to become pure Julia, which may soften some of the American propensity to downplay the contributions of the two Frenchwomen. Julia looked at the manuscript, and deemed it too arcane and dry for Americans, with explanations of technique that were neither clear not deep enough to ensure success for a cook who was not a French native. So, she set about rewriting it, a task that was to take the concerted effort of both Beck and Julia nearly a decade.
The chapters outlining the creation of both volumes one and two of Mastering the Art of French Cooking are among the most fascinating, at least to me, because it affords a look into the process of how a cook becomes a writer. Describing seemingly endless rounds of recipe testing in her kitchen and in Beck's, Julia recounts the triumphs of thier working relationship, as well as the tensions. Both opinionated cooks with strong personalities and differing views of what constituted appropriate levels of recipe testing, the collaborators often disagreed, with the result being that while the collaboration was wildly fruitful, it was also very taxing, and sometimes threatened to weaken the friendship between the two women.
The friendship, though stretched and endured, culminating in the Childs' building of a small home next to the house that Simca and her husband shared; the two families spent many happy holidays together in the sunny south of France. After Paul could no longer travel, Julia gave the house up, as they had agreed thirty years before, to Simca's family.
A natural storyteller, Julia filled the narrative of her memoir with detail. Her words draw vivid portraits of the people, places and food of a France that have rapidly disappeared with the passage of time. Her wit, humor and infectious joi de vivre come through so pefectly, that I found myself hearing it all in her characteristic trilling voice. She and her nephew captured a series of moments in time that are important, not only as a portrait of a France that is no more, but also is a historical glimpse at the making of a culinary icon.
Needless to say, I cannot recommend this book enough to anyone who is curious about the life of Julia Child. It is illustrated throughout by the photographs of Paul Child, all of which echo his own artisitic vision, and wry sense of humor.
It is certainly a book that is not to be missed.
12 Comments
RSS feed for comments on this post.
Sorry, the comment form is closed at this time.
Powered by WordPress. Graphics by Zak Kramer.
Design update by Daniel Trout.
Entries and comments feeds.