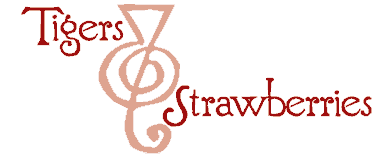 Cook Local, Eat Global
I want to thank the folks who have joined in to play with the first edition of The Spice is Right; y'all have sent me some fantastic posts and photos on the theme of "Ancient Spices." I can't wait to start doing the round up, because there is a lot to recommend all the goodies that have been sent in my email.
But there is still a wee bit of time left–you have until tomorrow at midnight to send me a post about an ancient spice–so, if you are so inclined, hop to!
And if you have already sent it in–be patient, and I promise a wrap up, if not by Sunday, by Monday. I do have a very full weekend ahead, so I may be slow (besides, this is my first wrap-up post, so be gentle!) but I promise that the results will be well worth the wait.
Now, there is a thunderstorm rolling in, so I best end this post and start working on the special announcement post that I promised last night, or some folks who have been waiting in suspense might get cranky if I don't get to post before the lightning starts coming thick and fast!
2 Comments
RSS feed for comments on this post.
Alas, we botched our entry this time around (or rather, we couldn't quite find the ingredients we needed and then ran out of time), but I hope we'll be on board for next time, and we're looking forward to the round-up!
Sorry, the comment form is closed at this time.
Powered by WordPress. Graphics by Zak Kramer.
Design update by Daniel Trout.
Entries and comments feeds.