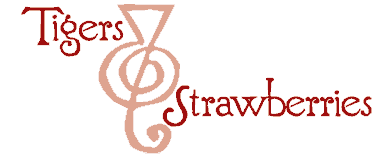 Cook Local, Eat Global
Okay, so we were out to eat today with our friend Kendra in Columbus, and we ended up eating at The Cheesecake Factory, mainly because she knew she could get something gluten-free to eat there.
Kendra suffers from celiac disease, and thus cannot tolerate gluten from wheat or barley products. Wheat is in a lot of places you would never think to look in most restaurant menu items and in processed food. This makes going out to eat with Kendra challenging–and for Kendra–it makes just eating feel like a game of Russian roulette.
I really wanted salmon, but I was worried about mercury levels in salmon–it being a top of the food-chain predatory fish. Mercury is very not good for wee, developing fetuses, so I decided to get shrimp instead.
So, I did.
And let me just say as an aside–the portion sizes at The Cheesecake Factory are obscene. The plates were so big they looked like feeding troughs, and the amount of food on them was daunting, even for a healthy-eating woman who currently has a pregnant lady metabolism. (Which means I eat a lot anyway, but when I am pregnant, and get those "I am starving" hunger pangs, I can really put away some food.)
I looked at the pile of food on my plate, and was horrified. I was even more scared of the amounts of mashed potatoes piled onto Morganna and Zak's plates–I swear that they had a full cup and three quarters of mashed spuds on each plate, which just goes above and beyond necessity into the realm of ghastly.
Anyway, I started eating.
I have eaten shrimp hundreds of times in my life, and I love the stuff. And this recipe was okay–it was the Jamaican black pepper shrimp.
But about a third of the way through the pile of sauteed shrimp on my plate, I noticed my tongue felt really funky.
It felt for all the world as if it had been scraped raw. It was tingling and felt like it was starting to swell up.
I put my fork down and said, "I feel really weird, guys."
When I described my symptoms, Kendra looked at me, her eyes big. In addition to having celiac, she also recently had a severe alaphalactic reaction to hazelnuts, so she, like me, knew darned good and well what I was going through.
A mild case of anaphalaxis–an allergic reaction to some food item.
As I reached for my purse to pull out the Benedryl that just happened to be there because I took it to the campout on Saturday in case my tree pollen allergy bothered me (it never did), I felt my throat start to swell up a little bit.
I had no idea how much to take–but I took 50 mg–it is a safe dose during pregnancy.
What is odd is that just an hour before I had talked about the fatal anaphalactic cases I had heard about in culinary school–one of which involved a student who ate a shrimp eggroll without knowing there was shrimp in it. He went back to his dorm room, fell asleep and died.
Needless to say, Morganna and Zak were quite frightened, as was Kendra.
I was nervous, but mostly puzzled and saddened–because if I turn out to have developed a shrimp allergy, I fear it may only be a matter of time before crab gets to me.
And it is one of my favorite foods of all time.
Anyway, we ended up driving home soon afterwards. All the way home, I paid attention to my symptoms, which lessened as the Benedryl kicked in–which tells me that it was most likely a real-live allergy and not just a sensitivity.
I am calling my doctor tomorrow–this was just a mild case–a shot across my bow, as it were. I want to see if they can do a blood test to determine if I have a severe enough allergy to warrent carrying an epipen–a dose of adrenaline, which is given to those who have severe food or insect allergies, to prevent a full blown case of anaphalaxis, which can be deadly.
At least I don't have asthma–that makes everything worse.
Now, I just feel a little bit weird in the throat and tongue area. No shortness of breath or air passages closing or anything like that, so I think I will be fine now.
I just have to be careful from now on, and avoid shrimp. So, no more minced up dried shrimp in my Sichuan green beans or shrimp paste in my curry pastes.
Life is full of odd little adventures, that is for certain.
Look for at least the first part of the roundup for The Spice is Right sometime tomorrow–I have a lot of great entries to share with you all.
15 Comments
RSS feed for comments on this post.
Sorry, the comment form is closed at this time.
Powered by WordPress. Graphics by Zak Kramer.
Design update by Daniel Trout.
Entries and comments feeds.