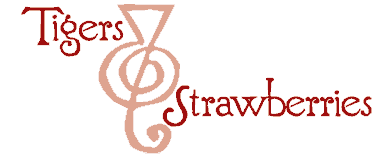 Cook Local, Eat Global
One of the more interesting twists in the "home meal replacement" industry–which is a big growth sector in the food service business, are the rising numbers of franchise establishments that allow people to assemble a week's worth of meals out of pre-prepped ingredients, package them, and then take them home to stow in the freezer until they are needed. Then, they are popped into the oven to create a "home-cooked" taste and aroma in a fraction of the time it would take to actually make the meal from scratch. Those who use these businesses are thrilled that they are saving time by not having to do the shopping, prepping and cleanup, while still serving meals that are quite economical at an average of about $3.00 per serving.
On paper, these "meal assembly centers" are an interesting idea: so interesting, in fact that Entrepreneur Magazine called them "one of the hottest franchise concepts of 2006." The magazine's website lists 6 different franchise companies ( The Dinner A'Fare, Dinner By Design, Dream Dinners, Let's Eat, Super Suppers, and Supper Thyme USA) with a total of 241 locations between them.
This information appears to be out of date, however. Other sources, including the websites of Dream Dinners, Dinner By Design and Super Suppers, the three of the largest meal assembly companies, cite over three hundred and ninety-eight locations across the US. Another source lists 570 locations spread among 200 different companies.
The growth of this sector of the food service industry is also evident in the appearance of a trade group that offers support to those interested in opening a meal assembly business. Even though the trend is in its infancy, with most of the businesses going no further back than 2002, The Easy-Meal Prep Association (which probably offers the most accurate number of the franchises and independant meal assembly businesses in the US to date: 270 companies with 742 outlets) offers a number of products and services meant to support the franchisees and business owners who make this tremendous growth possible.
The concept has even spread to Canada.
How does it all work?
The idea is simple, and is related to the methods used by organized parents (and personal chefs, for that matter) to put home-cooked meals on the table every night of the week, even with a schedule too full to cook. Customers sign up for the service online, where they specify the number of meals they wish to assemble, and choose from the recipe/menu options listed on the website. These menu offerings change periodically, so that repeat customers do not get burned out on the same choices in meals.
They choose a date and time to come in to do their cooking. At the appointed time, they arrive at the location, put on an apron, and start "cooking," a process which consists of going from station to station, and following recipes by measuring pre-prepped ingredients from bins into plastic ziploc bags. These are taken home and stowed in the freezer or fridge until they are thawed and cooked for a warm, cosy family meal. It offers the ease and convenience of popping a frozen entree from the grocery store into the oven, while giving the customers the feeling that they contributed to the creation of the meal (thus relieving guilt) and giving them the appearance of avoiding processed foods, with all of the attendant additives.
Many of these franchises also work hard to sell the idea of "cooking parties" to corporate groups and individuals. Many of the locations supply drinks, snacks and music, the group recieves a discount on the dinners prepared, and the host or organizer of the party often is given her dinners for free. The fun of coming together and "cooking" with friends is emphasized, however, it is obvious that the parties concept is a very well-thought out marketing ploy. By getting new clients to try their services in the fun and informal setting of a party, franchise owners hope to gain more repeat customers.
What is the food like?
Well, I cannot speak from experience, though, in truth, I am half-tempted to take a trip to Columbus to one of these places and give them a try, though I am reluctant to make their minimum of twelve meals. (Why? Because if the food sucks, I certainly don't want to spend that much money making stuff that none of us will end up eating, that's why.)
However, among the plethora of news stories out there on the phenominon, there are some pretty sharp critiques.
Lisa Kahn of the New Jersey Star-Ledger noted that because individual franchises had to follow the recipes from corporate headquarters, which are often based far afield, there is no ability to account for individualized local tastes. While most of the companies rely on professional chefs to revamp family favorites such as pasta, beef, chicken and pork, she points out that many New Jerseyites who are accustomed to ethnic food and fresh herbs might not "swoon" over recipes that include garlic powder and frozen pre-chopped onions as ingredients.
Jim Myers, staff writer for The Tennessean, actually went to an outlet of Super Suppers in Franklin, Tennessee and tried out the experience of meal assembly. While he praised the economy of producing the meals at $3.00-$5.00 per serving, he less than impressed with the quality of the ingredients or recipes. He acerbically notes, "Having all your ingredients prepped and ready is called mise en place in formal kitchens, which is French for having everything in its place. I'm a huge fan of mise en place, except when all the mise in the place is a parade of SYSCO products such as frozen chicken bits, garlic powder and fruit drenched in syrup."
He elaborates that he had hoped for better, fresher ingredients, and that while some frozen foods are fine, the combination of frozen.vegetables and meats, canned chopped garlic, frozen chopped onions and wan-looking spices, gave a flavor to the dinners that did not say "home" to his palate so much as "institution." He also noted that most of the recipes were loaded with sugar and fat and were not as healthy as Super Suppers claimed.
(On the other hand, for $3.00-$5.00 per serving, what does he expect?)
So, what do I think of all of this?
I have to admit that I think it is just a step above buying Stouffer's frozen entrees for your family.
I recognize that people have less time to cook than they would like, and it is a struggle for most families to eat a decent dinner together without resorting to pizza or take out. And while I agree with the recently trumpeted research stating that kids are better off having a home cooked, sit-down dinner with their parents, than they are eating microwaved food between activities, I am not sure that the ingredients used in these meal-assembly franchises are going to make meals that are any healthier than the average take-out or frozen dinners. (That research, btw, seems to appear in the press releases and marketing materials for these meal assembly companies–if the number of times the statistics are cited in media stories on the companies are any way to judge. It makes me think that they are preying upon parental guilt in a big way.)
I know that as a personal chef, I tended to use the healthiest, freshest ingredients possible in the meals I made for my clients: fresh vegetables and fruits, dried beans and grains (cooked in the rice cooker and pressure cooker to save time), fresh herbs, and fresh meat, poultry and fish. I used real, unprocessed cheeses and dairy foods, and every meal I made tasted like what it was: food made by hand, with care and attention to detail. My prices were also not much higher than what these businesses are charging, and frankly, my product was a hundred times better than anything that could be assembled out of Sysco processed food products.
Personally, I think that if people want to serve truly healthy, flavorful options to their families, they will take one day a week, and cook up a week's worth of food in an afternoon. Sure, they will have to be organized, do the shopping and the prep and the cleanup, but these chores can all be shared among the entire family. In fact, cooking together can frankly, count as quality time. Kids learn a great deal by cooking with Mom and Dad–they learn valuable life skills such as cooking and economics, safety, math, counting and task management. It can also be a great deal of fun, especially if cooking is approached not as a boring, irritating chore, but as an expression of love for food and each other.
But, I also realize that I am essentially old fashioned. It is easy for me to say these things, because I am trained as a chef, have worked as a personal chef and a prep cook and cooking is in my blood and bones. It is easy for me to take the high road and call for parents to use the freshest ingredients because that is what I grew up eating as the granddaughter of farmers.
But, really, think about it. Most of the greatest things in life are not easy. Being a parent isn't easy, nor is being a good spouse. But everyone strives to accomplish these things–we all try to be the best people we can be.
So, why not try to be a good cook, too? Aren't our families worthy of being fed the really good stuff?
I think so.
I just wish more folks thought so, too.
52 Comments
RSS feed for comments on this post.
Sorry, the comment form is closed at this time.
Powered by WordPress. Graphics by Zak Kramer.
Design update by Daniel Trout.
Entries and comments feeds.