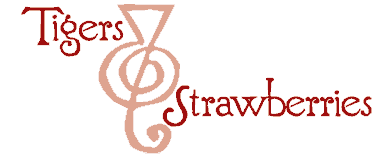 Cook Local, Eat Global
Thanks to my potty-humor obsessed husband, some important research has come to my attention.
Scientists in Venezuela have discovered a natural method to reduce the gas-producing effect of beans: fermentation.
Two compounds in beans have been pinpointed for years as being the culprits for the vegetables' near-legendary (at least in my family) capacity for creating intestinal gas: alpha-galactosidic compounds (a component of oligosaccharides in the beans) and soluble dietary fiber. These compounds are not digestible by humans, and so they pass directly to the large intestine, where they are broken down by naturally-occurring gut bacteria, such as lactobacillus. The side effect of this process is a great deal of stink-producing hydrogen and methane gas.
Fermentation by lactobacillus bacteria, however, has been found to reduce the troublesome gas-producing compounds in beans–essentially, scientists are allowing lactobacillus bacteria to pre-digest the alpha-galactosidic compounds and soluble fiber -before- they are eaten by humans. This way, fewer of these compounds reach the lactobacillus bacteria in the gut, where they would be broken down and gas would be produced.
This is great idea, which not only gets rid of the gas, but also renders the beans more nutritious to humans. More nitrogen is available to be digested in the lactobacillus-fermented beans than in those which are not fermented, and there is evidence that the proteins and starches in the beans are more readily digested in the fermented version.
What I want to know is–what do the fermented beans taste like? The Scientific American articles are noteably reticent on that point, but as far as I am concerned, if the fermented beans don't taste good, no one is going to eat them, even if if they produce less gas and are more nutritious. Lactobacillus fermentation, (also known as lactic acid fermentation) which is the process by which yogurt, kefir, sauerkraut, kimchee, sourdough bread and some pickled foods are made, creates a distinct difference in flavor and texture between the raw materials and the resulting fermented product.
Cabbage and sauerkraut do not taste or feel the same. Cabbage is somewhat sweet, crisp-textured, and a bit biting, while saurkraut is sour (hence the name, huh?), soft and somewhat squeaky in texture. (It squeaks against the teeth when you chew it.) Yogurt is tart and thick, while milk is thin and rather basic in flavor. Sourdough bread is noticeably acidic, while regular yeast-fermented bread is not.
I don't know if I approve of acidic beans.
Then again, since I like every other product of lactic acid fermentation I have ever tried, especially kimchee, a dish at which many Westerners turn up their noses, I may be wrong. Tangy beans may be tasty.
But, I think that -some- mention of the flavor should have been made. I mean, geez, scientists eat, too, and presumably they taste what they eat. Right? I know my brother-in-law who is studying genetics at Cal Tech certainly tastes his food–I know, because he talks about it a lot. The same goes for a certain organic chemist of my aquaintance. My point is–scientists are foodies too, so why don't the researchers in question let us know the most important thing–how do those danged beans taste?
I may have to do my own research project to find out.
Until then, however, I will stick with my Beano, the product that allows me to eat my fill of beans, lentils and cruciferous vegetables without gassing Zak, Morganna and the cats to death. For those not in the know about Beano, it is an enzyme supplement (alpha-D-galactosidase, to be specific) produced from a mold that helps the body digest some of those awful gas-producing alpha-galactosidic compounds and soluble fiber before they get to the lactobacillus bacteria in the gut and start acting out. It is good stuff, and it works pretty well, though for lentils I have found that I have to take an awful lot of Beano to make a difference. (For a great medical explanation of how Beano works, check out this link.)
What does Zak, the originator of this post have to say about the issue?
The most important thing he has learned, apparently, is that it is okay to say "fart" on the ABC News. (Well, at least it is okay to say it on their website….)
And that's the way it is, Thursday, April 27th, 2006. Goodnight. (Yeah, I know, Walter Cronkite was on CBS–I grew up watching him. But still, can you imagine old Walt saying "fart" on the air? I can't either. It is such an undignified word.)
13 Comments
RSS feed for comments on this post.
Sorry, the comment form is closed at this time.
Powered by WordPress. Graphics by Zak Kramer.
Design update by Daniel Trout.
Entries and comments feeds.