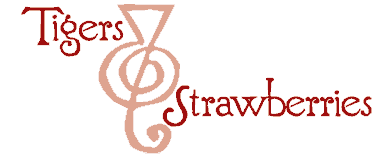 Cook Local, Eat Global
I got a call from my doctor's office today.
It wasn't the shrimp.
It was the black pepper.
I am allergic to black pepper. Very weird.
They didn't give me any more information than that, so I don't know how strong of an allergy it is.
What I do know is that I made keema sookh the other night and as usual, put about 1/2 teaspoon of black peppercorns into the Sumeet grinder along with all the other spices, and ground it up, and suffered no ill effect. I also used, in a restaurant, pre-ground pepper on my food to no ill effect.
The only thing I can think of was that the sauce at The Cheesecake Factory had so much freshly ground pepper in it, that it triggered a sensitivity. The next day, when I ground fresh pepper over a pasta salad and took a bite, a big piece of peppercorn got in my mouth and I had the same feeling of numbness begin on the back of my tongue.
But after that–no effect that I have noticed.
Very odd.
I am not sure what to do now, except mostly avoid pepper, at least, as much as I can.
101 Comments
RSS feed for comments on this post.
Sorry, the comment form is closed at this time.
Powered by WordPress. Graphics by Zak Kramer.
Design update by Daniel Trout.
Entries and comments feeds.