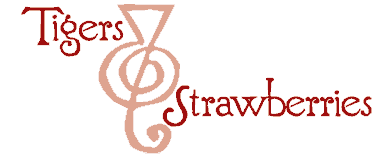 Cook Local, Eat Global
Ah, look at that pretty salad, with greens grown in Athens county, and edible flowers–they are violas–from my own porchboxes!
Admittedly, the cheese is chevre from Vermont, which Bry brought over to share (waste not, want not!), and the dressing is made from Italian balsamic vinegar and olive oil, though it is sweetened with Athens county honey.
I hear that there is a goat cheese producer somewhere near Akron, but I have not found confirmation of that yet. If anyone knows of them, leave a comment or an email to set me on the right trail. I can get Ohio-made Amish cheeses and other artisanal cheeses, but chevre is one of my favorites, so that is something I am seeking out. (There are plenty of goat herds here in Athens, but no one sells the milk or any cheeses at the farmer's market. If I could get my hands on some of the milk, I would make my very own cheese, but thus far, no luck.)
Anyway, welcome to the May Eat Local Challenge, brought to you by the Locavores, and Jen of Life Begins at Thirty!
This year, there are a few new features to the challenge; rather than Jen trying to keep up with everyone's adventures on her personal blog, she started a group-written blog that is all about the Eat Local Challenge, and which will feature posts and articles from all over the net on topics related to eating local, through the month of May, and beyond. I will be contributing to this blog, as well as writing up my usual posts here, so stay tuned!
Also, as I mentioned before, there is an online book discussion group starting up where people can get together and read books on the issues of sustainability and eating locally, and then discuss them in an open forum. I will be co-moderating this group with Jeanne from World on a Plate, and the first book we are going to be looking at is the hot-off-the-presses title from Michael Pollan, The Omnivore's Dilemma: A Natural History of Four Meals. I am reading it currently, and it well-written and thought-provoking.
After Pollan's book, we hope to take on fiction and nonfiction both, with emphasis on books relating to food and politics.
If you are interested in joining the discussion group, sign up here via Yahoogroups.
And if you want to read the first chapter of Pollan's book, look here.
As for me–this week at Tigers & Strawberries, look for my first eating local recipe for Rustic Italian Sausage, Potato and Kale Soup seasoned with green garlic and ramps, a book review and the long-promised continuation of my popular post, Stir Fry Technique: Ten Steps to Better Wok Cookery. This first continuation in a series of two or three posts, will focus on stir frying chicken, with a slant towards eating locally. And–by popular demand–every step will be illustrated with (hopefully) lovely photographs! (The second in the series will be the long-promised step-by-step guide to stir-frying tofu–using locally made tofu!)
And who knows–in the midst of it all, there will be other recipes, some essays, discussions of foraging in the wild, and probably a picture or two of our local felines, whom we do not plan to eat anytime in the near future.
6 Comments
RSS feed for comments on this post.
Sorry, the comment form is closed at this time.
Powered by WordPress. Graphics by Zak Kramer.
Design update by Daniel Trout.
Entries and comments feeds.