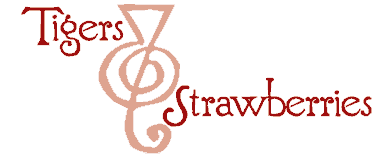 Cook Local, Eat Global
Growing up in Applachia, there was one spice, other than pepper, that was in everyone's cabinet: cinnamon.
Specifically, ground cinnamon. It wasn't until I was a young adult that I saw sticks of cinnamon, which is the bark of either the cinnamon or cassia tree, which are peeled up and allowed to dry into curled quills that exude the luscious fragrance of the familiar spice. The sticks keep their scent and flavor longer than the pre-ground cinnamon does, so, if one has access to a good spice grinder, I highly suggest buying cinnamon in sticks and then grinding it yourself. If you do buy it pre-ground, buy it in small amounts and use it quickly.
Of course, these injunctions meant nothing to me or anyone I knew when I was growing up. Everyone bought cinnamon maybe once every year or so, pre-ground, in metal cans, and no one worried about how fresh the spice was, probably because we had never tasted any that was truly fresh in the first place. So, how would we know?
Cinnamon was kept around to be baked into apple pies, cookies (particularly Snickerdoodles–rich butter cookes that are rolled into cinnamon sugar before baking), cakes and to flavor the batter for french toast, pancakes or muffins.
My favorite use of the spice came in the form of the ultimate childhood comfort food: cinnamon toast. Whole wheat bread, toasted, then well buttered, sprinkled heavily with a mixture of cinnamon and sugar that was heavy on the fragrant spice, and light on the sugar. (In fact, thinking of it now, made me run for the toaster; I am glad to report that cinnamon toast is still delicious.)
It never occured to many of the folks in my family that cinnamon might be used in any other context besides sweet.
In fact, I did not encounter cinnamon used in a savory dish until I first tasted Cincinnati style chili, which is based upon the Greek dish stifado. Stifado is a stew of beef that is spiced with cloves and cinnamon, and it served as the inspiration for Cincinnati chili which was invented by two Macedonian immigrants who found Americans unwilling to eat Greek style food. So, they put it over spaghetti, topped it with beans, raw onions, and cheese and called it chili.
I have to say, the first time I tasted it, I was less than impressed. I was eleven or twelve years old, and my Grandma had made some "5-Way" and watching my mother, uncles, father and Grandfather digging into it, I shrugged and figured that it must be good, even if I did think it smelled kind of funny.
I nearly gagged when the overwhelming flavor of cinnamon hit the back of my throat. I couldn't eat it, and ended up eating some spaghetti with butter and parmesan cheese instead.
Since then, my palate has expanded considerably, though I have to admit that even the smell of Cincinnati chili makes me shudder to this day. I have since eaten many a plate of stifado with great glee, and have personally added cinnamon to many a savory dish, but I still cannot eat that stuff they call chili in Cincinnati. Nope–give me proper Texas or New Mexico chili spiced with cumin and chiles any time, thank you.
The recipe I chose to highlight cinnamon is adaped from Madhur Jaffrey's excellent cookbook, From Curries to Kebabs: Recipes From the Indian Spice Trail. The recipe is Ground Lamb Galavat Kebabs, which originated in the Muslim courts of Uttar Pradesh. The kebabs are very tender and flavorful, although I admit to leaving out the browned onions, because I was making a curry of potatoes and kale that was based on browned onions, and I wanted to keep the flavors from being too similar.
The garam masala I used in the dish is also adapted from Jaffrey's every day garam masala blend; since I have discovered my allergy to black pepper, I have been leaving it out of Indian food. For the garam masala, I substituted allspice for the pepper, which gives an equally pungent, but different and fragrant flavor. I also fried two cinnamon sticks into the oil to infuse it with their fragrance and flavor before frying the kebabs in it. This is a really nice touch that results in a kebab with a haunting, ethereal flavor that is more scent than savor.
I also used green garlic in the kebabs, and when I made the green chutney to accompany them, I used green garlic in that, as well as my very own mint and cilantro from the garden. (Though I did have to dash out into the rain to pick the herbs!)
Here it is, then, my own entry to The Spice is Right II: Sweet or Savory–Galavat Kebabs with Green Chutney.
Galavat Kebabs with Green Chutney
Ingredients for the Garam Masala:
1 tablespoon cardamom seeds
1 teaspoon allspice berries
1 teaspoon whole cloves
1 teaspoon black cumin (kala jeera) seeds
1/3 of a nutmeg
1 2″-3″ stick of cinnamon broken up into smallish pieces
Method:
Put all spices together in a spice grinder or coffee grinder and process into a fine powder. Store in jar with a tight lid, away from heat and light.
Ingredients for the Kebabs:
1 pound ground lamb
1 tablespoon finely chopped fresh mint
1 1/2 tablespoons peeled and finely ground fresh or minced ginger
3 stalks (white and light green parts) finely ground or minced green garlic
1 1/2 teaspoons garam masala
1 whole thai red chile
4 teaspoons chickpea flour (besan), toasted over low heat until browned and nutty-smelling
4 teaspoons plain yogurt
1 teaspoon salt
canola oil for shallow frying
2 sticks cinnamon, broken into three pieces each
Method:
Mix together all ingredients except the oil, and cover. Refrigerate for 3 to 24 hours.
Form meat mixture into small round balls, about 1 1/2″ in diameter, then flatten them slightly into chubby patties.
Heat canola oil (it should be about 1/4 inch deep) in a frying pan over medium heat. Put cinnamon stick pieces into the oil, and fry, until the oil is fragrant and the bark darkens. Remove shards of cinnamon, and discard.
Place the patties in a single layer, not touching in the pan, and fry them gently for about 2-3 minutes per side. Drain on paper towels. Serve with Green Chutney.
Ingredients for Green Chutney (Zak, Morganna and I just call this, "Green," as in, "Pass the Green, please."):
1 packed cup of mint leaves
1/4 packed cup of cilantro leaves and stems
3 Thai green chiles
1/2 teaspoon coriander seeds
1 stalk green garlic, white and light green parts cut into 1/2″ slices
1 small shallot, peeled and quartered
1 teaspoon lime juice
salt to taste
Method:
Put into food processor or grinder and process into a dark green, fragrant paste.
Wasn't that easy?
16 Comments
RSS feed for comments on this post.
Sorry, the comment form is closed at this time.
Powered by WordPress. Graphics by Zak Kramer.
Design update by Daniel Trout.
Entries and comments feeds.