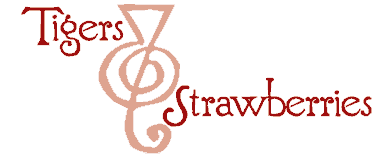 Cook Local, Eat Global
A couple of readers brought this issue to my attention a week or so ago, and I have been meaning to blog about it.
Then, Pim got ahold of it, and suggested "A Day Without Food Blogs" where food bloggers use their front pages to publicize the fact that big telecom service providers such as AT&T and Comcast–known in industry jargon as "The Pipes" are lobbying Congress to allow them to turn the Internet into their own little money-making venture.
They want to undemocratize the Internet and provide fast service only to those companies and websites who will be able to pay for faster service, while individuals, smaller companies and bloggers–folks like you and me–will be stuck putting our blogs and websites on "the slow lane."
This is not the same thing as consumers paying for connection speed, where folks who want it can pay for DSL and cable, and get faster connection speeds than folks on dial-up. In fact, consumer connection speed will not much matter, if the sites you want to visit, like say, this one, did not pay some telecom giant a huge fee so that my site will load quickly. If that happened and you had DSL or cable, and I hadn't payed the "toll", my site would still load at a snail's pace.
While, I am sure all the blogs that the big newspapers like the New York Times and The San Francisco Chronicle, would load with lightening speed.
So, if you just want to read what professional journalists have to say about food, life and everything else, this is great.
If not, it sucks.
Here is a list of resources for you to get more information:
Spread the word, though, because the big media are being fairly reticent on this issue–probably because it will benefit them.
Oh–and even if you don't live in the US–this will affect you, because of the number of routers that are here in the US.
If you don't like this "get richer and bigger" scheme of the telecome companies, do something about it–raise your voice and make it heard!
Follow these links and spread the news to your net-friends, and fight the attempt to make the Internet safe only for big money and big news.
If you are in the US–write to your senators and congresspeople, and if you are not–make your voice heard via petition–and frankly, contact your governments as well. Perhaps your governments can apply pressure to help keep your access to the Internet safe from American corporate greed.
Thank you, Pete, Maureen and Pim for your efforts in getting the word out and getting food bloggers to cover this most important issue.
6 Comments
RSS feed for comments on this post.
Sorry, the comment form is closed at this time.
Powered by WordPress. Graphics by Zak Kramer.
Design update by Daniel Trout.
Entries and comments feeds.