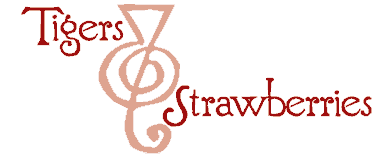 Cook Local, Eat Global
Allright, let's talk turkey here.
Actually, let's talk cow.
This is all about why I eat locally produced, pasture-raised beef*, even though it is much more expensive than the CAFO (concentrated animal feeding operations) or "feedlot" produced, factory farm meats available at every Walmart, Safeway and Kroger's in the country.
My first reason is this: money isn't everything.
Yes, I pay a higher price for the meat that I feed my family, my friends and myself, and I am proud to. I do this, because I think it is more important to spend a little more money up front to the farmer who raised those animals, and support local, humane agriculture and purchase a product that is not only much, much tastier and of higher quality, but is healthier and safer for us to eat.
Yes, I said it. Healthier and safer.
You don't believe me?
Well, then hold onto your hats, because I aim to prove it to you.
First of all let's talk about cattle. Cows, I mean. Those big critters that get ground up by the thousands so McDonald's can sell tasteless hamburgers by the billions.
What did cows evolve to eat? (This is a rhetorical question–I don't expect every city-dweller reading this essay to know the answer, as I am about to give it to you, so be patient.)
They evolved to eat grass. They are ruminants, which means they have a four-chambered stomach. One of these chambers is called a "rumen," which is endowed with communities of symbiotic bacteria which help the cow digest that which would make us humans very sick if we tried to eat it: grass. Other rumimants include sheep, goats, deer, bison, antelope, and even giraffes. They "rumenate," which means they regurgitate their food, chew it again (this is also known as "chewing cud") and then swallow it, at which time, the symbiotic bacteria go to work pre-digesting much of the cellulose in the grass–which is the part of the plant that would make you and I very sick if we tried to eat it in any amount.
Rumenants are amazingly well-adapted at turning grass into energy and flesh. However, this process is not very fast–it takes cattle three to four years to grow to full weight on a pasture, however, when fed grass, these animals tend to be quite healthy and sturdy beasts. Their meat, is also of a different quality than the meat of an animal raised on the feed given on commercial feedlots. It is lower in saturated fat than grain fed beef, (and thus, is lower in calories) and it contains a higher percentage of healthy Omega 3 fatty acids than CAFO beef. In addition, it has higher levels of beta carotene and vitamin E than beef exclusively fed on corn and animal by-products and has significantly higher levels of Conjugated Linoleic Acid (CLA), a nutrient associated with lowering cancer risk.
You see, the food that is given on feedlots, which are feces-filled pens into which hundreds of cattle are crammed, is made primarily of corn, but is also supplemented with fat (often tallow–which is the rendered fat from cows), protein, which often comes from chicken litter–which is made up of chicken feces and feathers, chicken or pig blood, and other unsavory ingredients. Yes, I know that tallow, feathers, and blood are all foods that come from animal sources, which, if you think about it, means it probably shouldn't be on the menu of an animal that is herbivorous. Yeah, making herbivores into carnivores creeps me out, too, which is why I will go out of my way to avoid CAFO meat. (My source for this information on exactly what feedlot cattle eat comes from Michael Pollan's book The Omnivore's Dilemma. However, the chapter which contains this information is based upon his New York Times article, "Power Steer," which is available online. I highly suggest that you read that piece if you are in the least bit concerned with how animals are raised in CAFOs.)
I remember when my grandfather, the farmer who raised pastured Hereford cattle that were supplementally fed with field corn he grew himself, and molasses, read about feeding cows corn supplemented with fat and protein rendered from the waste of slaughterhouses. He said, shaking his head in disgust, "That is a damned stupid idea. Something bad will come of it."
He was right. Something bad -did- come of it. BSE, bovine spongiform encephalitis, otherwise known as "mad cow disease." It is a disease that, as near as scientists can tell, came about from turning cows not only into carnivores, but cannibals. (At least the practice of feeding cattle rendered cattle blood and protein was stopped in the US in 1997 in response to the BSE outbreaks in the UK; however, it is still allowable to feed calves cow blood, and all cattle -fat- derived from other cattle.)
Cows did not evolve to eat grain, much less grain that has been mixed with rendered fat from their own species, with rendered blood from their own or other species. Although cows will come to full weight in a remarkable seven months, when fed this fat-laden diet, they do not thrive on it. They get sick quite easily, in fact, with various illnesses, such as "bloat," which comes about when the rumen fills with gas from being unable to properly digest corn. When a cow has bloat, the stomach expands, like a great balloon, and presses on the cow's lungs, and will suffocate the animal, unless a long hose is pushed down its throat to relieve the pressure.
Other problems have arisen from the practice of raising cows in feedlots. For example, a cow's stomach, when it eats grass, is naturally a neutral environment, however, when fed corn, it becomes acidified. This gives the cow a really bad case of acid reflux or heartburn, which in severe cases can kill the cow, but more often simply degrades its quality of life.
A worse consequence for that acidic stomach environment, from a human perspective, is the development of strains of e coli which are able to live and reproduce in an acidic environment, including the fatal 0157:H7. The strains of e coli that normally inhabited the gut of cattle was no match for human stomach acid, which, if a human accidentally ate meat tainted with it, would die in the stomach before it could infect the human and make him sick. The fatal strain, however, inured to the acidic stomachs of feedlot cattle, can survive our stomach acid and go on to kill us by either dehydration from severe diarrhea (this especially happens to the very young or the very old) or by destroying our kidneys.
Other diseases sicken feedlot cattle. Because of the crowded and filthy, feces-dust ridden conditions of the feedlot, cattle come down with pneumonia fairly often.
In order to keep animals healthy, to treat the sick animals who are commonly found in the feedlot, and to promote rapid growth in meat animals, CAFO cattle are fed high doses of antibiotics. This misuse of medicine results in the proliferation of resistant strains of bacteria–bacteria who are unaffected by normal doses of antibiotics. (In 1999, 40% of the estimated 50 billion pounds of antibiotics produced in the US went into animal feed.) This affects not only feedlot animals' health, but it also affects human health, as the number of antibiotic-resistant strains of bacteria which infect humans rises. The CDC noted in 1999 a continual rise in foodborne bacterial infections, many of which resulted in death, because many of the bacteria were resistant to antibiotic treatment. (The USDA, however, which is at this point, in my opinion, nothing but a spokesperson for the meat industry, is of the opinion that more research is necessary before changing any policies that might limit meat industry profits, even if it is in the best interest of the American public to protect their health.)
Do you see what I mean when I say that the locally-raised, primarily pasture-fed beef that I am eating is both healthier and safer for me and my family to eat? I don't particularly see the benefit in paying less for food that is not only less healthy for me to eat, but may also be contaminated with antibiotic-resistant foodborne bacteria.
Besides, I know that when I buy beef at the grocery store that the price that is marked is only part of the cost of that meat. I have already paid for a considerable amount of it in the form of taxes.
How so?
Well, the feed that goes to grocery store beef is mostly in the form of corn, which I have already paid for through government subsidies, which come out of my taxes.
The other costs that are not evident in the marked price of that cheap grocery store meat, are the public health issues that result from foodborne illness, the environmental toll taken by the waste runoff from CAFO feedlots, and the fact that the farmers who are growing the corn who are feeding those cows are seldom making a living wage themselves. Oh, and there is also the exorbitant cost of the petroleum that goes into growing each pound of corn those cows eat.
So, you see why I would rather pay a little bit more money to ensure better quality meat for my family and friends, a living wage for farmers, a cleaner, healthier environment and a stronger local economy.
Oh, and there is one other factor we need to put into this equation, and it is, in fact, what got Zak into the habit of eating local meat: taste.
It tastes so much better than grocery store beef. It tastes like the meat I grew up eating, which had a distinct beefiness that most meat from the grocery store lacks. (The same is true of all the locally raised meats–they all taste better and have a much better texture than grocery store meats. Once you taste them, you don't want to go back.) It tastes, looks and smells so much better than grocery store meat that after the first couple of meals, Zak was sold on it and never looked back to the grocery store meat department again. He has never once complained about how much more we spend on meat than we did before, because it is worth every penny.
To find locally raised, grass-fed meats (and other farm-fresh foods) near to you, check out these links:
Eat Wild
Local Harvest
Farmers Markets
Sustainable Table's Eat Well Guide
Farm Folk/City Folk
*The truth is–I not only eat locally produced pasture-raised beef, but also pork, lamb, goat, and chicken as well. I just figured it would be easier if I just used beef as the example, because the diseases that each animal can get through being raised in a crowded CAFO are distinct and it would be too confusing to go into each of them. So, to simplify, I decided to just talk about cows.
19 Comments
RSS feed for comments on this post.
Sorry, the comment form is closed at this time.
Powered by WordPress. Graphics by Zak Kramer.
Design update by Daniel Trout.
Entries and comments feeds.