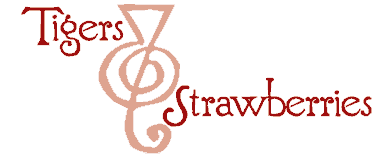 Cook Local, Eat Global
When Marion Nestle sets out to write a consumer's guide to food, she doesn't mess around. She writes a big ole doorstop of a book, filled with facts and figures and some more facts and figures, and if you get tired of them, she throws a few more facts your way. The woman is a scientific powerhouse, with a PhD in molecular biology, and an MPH in public health nutrition, both from U.C. Berkeley. She's written a great many articles, and several books, including the critically acclaimed (and really good book) Food Politics: How the Food Industry Influences Nutrition and Health, and Safe Food: Bacteria, Biotechnology and Bioterrorism.
Having said all that, I don't want you to think that this magnificently large tome is boring. It isn't. It isn't because while Nestle has an unimpeachable scientific background, she is also capable of writing in a way which is engaging to her audience. And in this case, she is writing to the average grocery store shopper who wants someone to make sense of the ever-nagging question of what they should be eating for their health, for taste, and for the health of the planet. And she is able, though the use of personal experience and example, to write in a way that is engaging, and entertaining to such a person while still conveying significantly large amounts of information with every sentence.
Nestle is just the writer a consumer needs to go to so she can explain why transfats are bad, and whether or not they are as bad as regular plain old saturated fats. Her writing is deft and capable of unravelling the intricacies of eating fish: the debate between the heathy Omega 3 fatty acids that fatty carnivorous fish such as salmon and tuna have and the dangerous levels of methylmercury that these fish also store in their flesh from being at the top of the oceanic food chain is a tangled net of science, nutrition, and biology which she presents simply and factually in a way that a layperson can understand.
My one problem with the book so far–and I am only one third of the way through it as yet, but I think it is so important that I want to get the word out before I am done–is the density of information that Nestle presents. I don't think it is a flaw, necessarily, but it does make it difficult to sit down and power through the book, as is my usual wont. Instead, I read it in small chunks of a chapter or two at a time, then I have to take time off in between to digest what I have read and integrate it into my previous accumulation of knowledge about food, the food industry, the USDA, the FDA and other such topics. For the average reader with no nutrition or scientific background, the book is probably most useful as a reference work that is delved into to answer certain questions as they arise, rather than something to be read cover to cover as I am doing.
I think that What to Eat is a comprehensive, fascinating look at the state of food in America today, with all the political and cultural implications that come with it. Nestle is a master at weaving societal and political concerns into her narrative seamlessly, while still ramming home every pertinent fact she wants the reader to comprehend now, and for eternity. Her chapters on meat, in particular, stand as well-deserved indictments of the laxity with which the USDA treats issues of public safety and health which should rile any half-way intelligent reader who gets her hands on the book.
Even though I am still working on getting through the book, I cannot recommend it enough; I cannot imagine that the rest of the book is going to be less worthwhile of a read than the first third of it. I give it an unqualified two thumbs up–grab it up, and read it. You will be glad you did.
6 Comments
RSS feed for comments on this post.
Sorry, the comment form is closed at this time.
Powered by WordPress. Graphics by Zak Kramer.
Design update by Daniel Trout.
Entries and comments feeds.