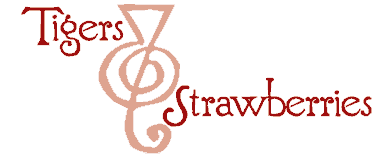 Cook Local, Eat Global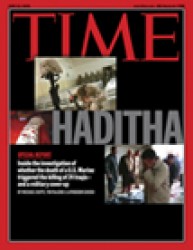 The current issue of Time Magazine, which just came out this morning, contains a lot of really neat articles about food, eating, health, family meals pasture-raised beef, and eating locally. For regular readers of this blog, the topics covered by Time in this series of articles makes it something worth looking into, and I highly recommend picking up a copy the next time you are at your local bookstore, newstand or grocery store.
One of the articles, "The Lure of the 100-Mile Diet" is about eating locally, and while it didn't come out during the month of May, eating locally isn't something that should be talked about just one month of the year, during the Eat Local Challenge. It is an enduring concern of those of us who want to support more sustainable methods and means of agriculture.
Now that the article is done and out, I can 'fess up to having been contacted by the reporter who wrote the story, and being interviewed. Margot Roosevelt asked very probing, thought-provoking questions, and I was very happy with her treatment of the subject, which because of the print space she was allotted, was concise, but very thorough and not shallow.
While it doesn't appear in the online version of the article, a photograph of me was taken by a Time photographer to add to the print story; as I have not had a chance to run out and pick up a copy, I do not know if it actually made it into the issue. But, if it did, and if everyone is terribly curious about what I look like–you can pick up a copy of this week's Time and find out!
I won't talk about the experience of the photo session just yet, because I want to highlight the other interesting articles in Time this week right now. Later, I'll talk about how it felt to be photographed and interviewed by folks from one of the premier news magazines out there.
So, what other fascinating articles are in Time this time around?
Michael Pollan, author of the book, The Omnivore's Dilemma, presents "Six Rules For Eating Wisely," which includes the sage advice, "Don't eat anything your great-great-great grandmother wouldn't recognize as food." Amen to that!
"The Magic of the Family Meal" takes up the issue I have talked about many times in this blog–why family meals are good for kids and parents, while Margot Roosevelt takes on "The Grassfed Revolution," and talks about why pasture-raised beef is better for the cows, the diners and the environment. In "Rethinking First Foods," reporter Pamela Paul looks into the issue of what are the best first solid foods for babies to eat in order to help promote healthy eating habits for the future.
Amanda Bower looks at two communities and how they managed to change school lunches from bastions of fat, salt and sugar into nutritional powerhouses loaded with fresh food while getting the kids to eat and like the new foods in "Retooling School Lunch."
Another issue that I have been ruminating on for years, is the question of why some diets and nutrients work better for some people more than others, is covered by "Does My Diet Fit My Genes?", while "Catering to the Melting Pot" shows how chain restaurant The Cheesecake Factory has strongly influenced the way that Americans eat and has introduced ethnic foods to the mainstream.
"How Sweet it Isn't" takes on sugar substitutes and why they aren't necessarily making Americans thinner, while "2 Thin Chefs" examines why Giada De Laurentis and Suzanne Goin, while they are surrounded by temptation every day, still manage to remain "vanishingly thin."
There is even more in the issue that are related to food, eating and health, but I think I gave you the major highlights. I think it that it is really worth running out and picking up a copy, and not just because my fifteen minutes of fame are contained therein!
18 Comments
RSS feed for comments on this post.
Sorry, the comment form is closed at this time.
Powered by WordPress. Graphics by Zak Kramer.
Design update by Daniel Trout.
Entries and comments feeds.