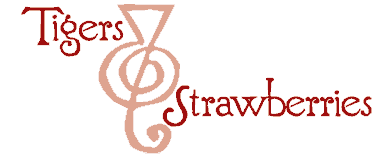 Cook Local, Eat Global
This is just a quick reminder that the deadline for the fifth edition of "The Spice is Right" blogging event where we share recipes that include spices in some way, shape or form, is on August 15th.
This time around, our theme is going to be "Fresh and Local," where we try and use a spice that is locally grown and pair it with the freshest local produce we can find to create a truly seasonal dish that is filled with the flavors of our home.
Now, if you absolutely cannot get a locally grown spice, fear not–I will not disqualify you if you use a locally grown herb instead. But, do try and see what you can come up with–that is the fun of these challenges–trying to be as creative as possible within the limitations imposed by the theme.
One of the reasons I chose this particular theme for August is because I think that with the supermarketification of our world, where unseasonal produce is flown and shipped from all over the world, we have forgotten what it is like to eat with the seasons. Many of us have forgotten what the unique flavors of our home terroir are. "Terroir" is a French word that speaks of the special flavor of food grown in a particular place, and is related to the type of soil, the rainfall, the amount of sun, and whether the air is from the mountains or the sea.
I like to think that with this silly little blog challenge, I am helping us reconnect with our terroir–our home soil, and the fruits that come from it.
If you would like to participate, the complete rules (such as they are) are listed here, along with a full explanation of the this month's theme. I have already received a few really interesting entries, and I look forward to quite a few more as the month progresses. As always, if you have questions, you can post them here, or just email me. I'll be happy to help in any way.
Until then, happy hunting at the farmer's markets, happy gardening and harvesting, happy shopping and happy cooking!
No Comments yet
RSS feed for comments on this post.
Sorry, the comment form is closed at this time.
Powered by WordPress. Graphics by Zak Kramer.
Design update by Daniel Trout.
Entries and comments feeds.