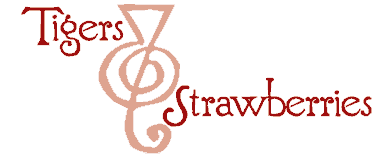 Cook Local, Eat Global
In the words of my dear friend Dan, "If there are two things that were meant to come together it is pomegranate and cheesecake."
Thus spake Dan, the man who once or twice in his life has sat down and eaten an entire cheesecake in a sitting, so well does he love those creamy, decadent confections.
In truth, I have to admit that the idea for a pomegranate cheesecake was neither Dan's nor my own, but instead, it came from the kitchen of a local pan-Arab restaurant, Salaam, which, when it was a hookah cafe, was once known as Shishah. (Avid readers might remember that Zak and I held our baby shower there, where our guests were treated to delectable mezze, baklava and Turkish coffee while being entertained by the henna art and belly dancing of our friend, Eli.)
Anyway, when I saw pomegranate cheesecake on Salaam's new menu, of course, I had to try it. I -had- to, because the way Dan loves cheesecakes, I love pomegranates. My father introduced them to me in childhood, and they were a great treat for me every winter, when we would buy three or four of them per season and he and I would pick them apart and savor the glinting jewel-like sour seeds with glee. Pomegranates were much more rare to find then, and quite expensive, which is why we only got a few per year. They were so rare, neither of us would have thought of cooking with them–it would have been seen as a waste. So, like Persephone, every winter we ate the seeds as a fruit, as they were, and dreamed about them for the long months we were deprived of them.
Now, of course, I know that in warmer places where pomegranates are grown, they have beguiled cooks with their beauty, scent and flavor for centuries. The kitchens of Persia, Lebanon, Turkey, India and Greece have been the birthplace of many delicacies featuring the flavor and texture of pomegranate, and I was hoping for a cheesecake that lived up to that legacy.
Now–don't get me wrong. The cheesecake tasted great, but it wasn't what I would consider a pomegranate cheesecake, it being a traditional sour-cream topped cheesecake with a sprinkling of fresh pomegranate seeds over it. There was no marriage of flavors and textures, and there was nothing to tie the pomegranate to the cheesecake, in order to make it a seamless whole, a dessert worthy of the plate of a Sultan or Mogul Emperor.
So, I took it upon myself to figure out a way to make something royal that involved cheesecake and pomegranates.
In order to tie the flavors together, I knew I would have to use something to get the pomegranate flavor into the cheesecake. I didn't really want to bury fresh seeds into the batter, because I wanted to use them raw, as garnish atop the baked cake, where they could sparkle like a coating of garnets. I could have used fresh pomegranate juice, but I also despise extracting juice from the fresh fruits–it is a messy and wasteful proposition.
This past year, a plethora of pomegranate-flavored products, primarily juices and drinks, have appeared on the market, in response to the news that the fruit is well gifted in health-giving antioxidants. Because of being trumpeted as a health food and a marketing push by pomegranate growers who have made the once-rare fruit ubiquitous in the produce aisle every winter, pomegranate has become a trendy flavor.
I decided to use two different products–one traditional, and one new, in order to integrate the flavor of pomegranate seamlessly into the body of a cheesecake. The traditional product is very similar to pomegranate molasses, but instead of being used as a cooking ingredient, is used like a jam or a topping. This pomegranate spread is from Turkey, and I have found it under the brand name of Baktat. It is made in a similar fashion to pomegranate molasses, in that it contains simply pomegranate juice and sugar, boiled down to a thick syrup, but it is different in that it is not so concentrated nor is it as sour. It has a very tangy, yet sweet flavor profile, and would complement the richness of cheesecake beautifully. However, its dark brown color is not appetizing, and I wanted something even more tart to go into the cheesecake batter itself.
I found this pomegranate juice concentrate to fit the bill. It is nothing but juice that has been slowly evaporated to remove some of the water, and is meant to be added to water to make a sharply sour drink. It is brilliant ruby in color and extremely sour. I decided to use it in the batter in place of the more usual lemon juice, and then mix it with the Baktat pomegranate spread to make a syrupy fruit topping for the baked cake, which would be covered by sparkling pomegranate seeds.
The recipe I adapted for the cake itself came from Judy Rosenburg's Rosie's Bakery All-Butter Fresh Cream Sugar-Packed No-Holds-Barred Baking Book. This fine book, written by the owner of Rosie's Bakery, which is a Boston institution, has been the inspirational starting point for many a decadent baking project in my own kitchen for over ten years. Almost every recipe I have tried from it has worked as written, though I have to say, that the amounts she gave for the crumb crust for a ten-inch cheesecake were seriously short. I ended up nearly doubling it to make it work correctly. I also changed the batter flavorings accordingly, adding and subtracting and replacing as I went.
How did it turn out?
Well, there is very little of it left.
I forgot to photograph it last night before cutting into it, which was a shame, because it was lovely.
If I were a pastry chef and was working in a professional kitchen, I would only change the presentation slightly–I would add a wreath of golden spun-sugar threads nestled in a waft around the edge of the cake.
However, I am not going to be making spun sugar in my home kitchen anytime soon. It is -way- too messy for me to make as a garnish for one dessert.
Besides, the cheesecake looked quite pretty without it; the cake itself was a golden circle, with the crimson syrup drizzled over and down it, making a good setting for the gemstone-like pomegranate seeds. (I only wish I had remembered to take a photograph of it whole before cutting into it! That is what happens when one gets out of the habit of blogging.)
At any rate, here is the recipe, which is simplicity itself.
Pomegranate Cheesecake
Ingredients:
2 5.3 ounce (150 gram) packages Walker's Original Shortbread
1/4 cup sliced almonds
1/2 teaspoon ground cardamom
6 tablespoons butter, melted
3 pounds cream cheese, softened and at room temperature
1 1/2 cups sugar
2 teaspoons vanilla bean paste or extract (I like the paste better)
3 large eggs
2 large egg yolks
3 tablespoons pomegranate juice concentrate (or, you can use 2 tablespoons pomegranate molasses)
Topping Ingredients:
1/3 cup pomegranate juice concentrate
2 tablespoons Baktat pomegranate spread or pomegranate molasses
the seeds from one large pomegranate
Method:
Preheat oven to 375 degrees F.
Using a food processor, grind up the shortbread, almonds and ground cardamom into fine crumbs. Pour into a bowl, drizzle with melted butter and toss together with a fork until they are evenly blended.
Press this mixture firmly into the bottom and partly up the sides of a ten inch springform pan, and bake on the bottom rack of the oven for fifteen minutes. (Bake for ten minutes if you have a convection oven.)
Remove from oven and cool completely.
Turn oven down to 300 degrees, and place a roasting pan or baking pan full of water into the bottom rack. (This creates a moist environment in the oven and helps keep the top of the cheesecake from drying out and cracking or becoming rubbery.)
Beat together the cheese, sugar and vanilla until well blended and light and fluffy on high speed. Beat for two minutes. Scrape down bowl and beat for another thirty seconds.
Whisk together eggs and egg yolks and add to mixture with the pomegranate juice concentrate or pomegranate molasses. Beat on medium speed for about one minute to combine thoroughly. Scrape down bowl and beat for thirty more seconds.
Pour filling into pan, and place on the center oven rack. Bake for one hour and fifteen minutes (50 minutes if you have a convection oven) until the cake appears golden and set. A tester inserted into the center should come out looking dry. Cool the cake in the pan on a wire rack until it comes to room temperature, then cover and refrigerate for eight hours.
To serve, remove from refrigerator and wipe down the outside of the springform pan with a towel dampened with very hot water. Dip a table knife or icing spatula in hot water, wipe it dry and run it around the interior edge of the pan, loosening the sides of the cake. Unlock the spring, and remove the side of the pan.
Blend together the juice concentrate and pomegranate spread with a whisk. Pour over the top of the cake, making certain to drizzle some of it artfully over the sides in decorative rivulets. Sprinkle the top of the cake thickly with pomegranate seeds, until it resembles a geode encrusted with garnet crystals. Serve on plates upon which pools of the pomegranate syrup have been poured, if desired.

22 Comments
RSS feed for comments on this post.
Sorry, the comment form is closed at this time.
Powered by WordPress. Graphics by Zak Kramer.
Design update by Daniel Trout.
Entries and comments feeds.