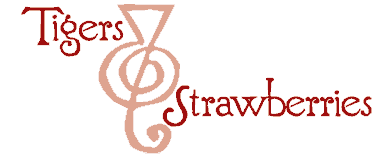 Cook Local, Eat Global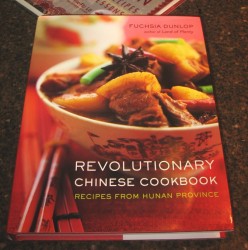 Pardon me while I jump up and down (virtually) for a while and do the happy Barbara dance, because a long-awaited cookbook is not only finally out, but it is out a full month earlier than I expected!
Yes, folks, Fuchsia Dunlop, the author of the definitive Sichuan cookbook in English, Land of Plenty, has taken herself to Hunan province in order to bring us an equally beautiful and well-researched volume on the cuisine of that region.
There is really a dearth of good cookbooks in English on Hunan food; the best is Henry Chung's book, Henry Chung's Hunan-Style Chinese Cookbook. (And, it is, alas, out of print.) After reading and cooking through Dunlop's first book, I have been on pins and needles waiting for the publication of this second book.
Needless to say, look for a review of the book soon, along with a presentation of several recipes from it in the next week or so. Zak looked at the pictures and recipes and said, "So, uh, we are having Hunan for dinner right?"
(The answer was no, because I had a new chicken curry planned, and he suffered through it, though he kept glancing longingly at the cookbook as he dished up a second helping of rice for himself.)
8 Comments
RSS feed for comments on this post.
Sorry, the comment form is closed at this time.
Powered by WordPress. Graphics by Zak Kramer.
Design update by Daniel Trout.
Entries and comments feeds.