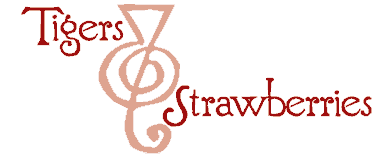 Cook Local, Eat Global
I have always invited readers to email me with any questions they may have on matters culinary; every now and then the questions I get give me the idea for a post.
This is one of those times.
I have talked about woks here in the past, holding forth on my opinion that thin Cantonese cast iron or good carbon steel woks produce a superior result compared to non-stick, stainless steel or anodized aluminum woks, and have given my thoughts on what are the most essential bits of kitchen equipment for the cooking of Asian foods. However, a reader asked me some specific questions about woks that I thought merited a further post about the subject.
Gordon, from Brisbane, Australia, wrote to me asking about flat-bottomed woks. Here is an excerpt from his email:
"I had tried a flat bottomed, carbon steel wok on an electric cooktop in the past. Based on the advice of people such as Grace Young I purchased a wok that only had a smaller flat surface area of around 5 inches as it was suggested that any more than this and it is not really a wok and no more useful than a skillet. However I found this surface area too small and needed to cook in very small batches and sometimes ended up stewing the food. This time round I'm thinking of buying a carbon steel wok with a larger surface area on the bottom of around 8 inches after seeing a few Asian home cooks using wider based woks on TV shows? But before doing this I would be grateful of any advice you can provide on what I should look for in a flat bottomed wok. Note I have also tried a thick, cast iron, flat bottomed wok but it turned out to be a real pain because of lack of temperature control, handling difficulties and having to wait around for it to cool down before I could clean up etc. I'm also nervous about using a thin Cantonese type, cast iron wok because of their fragility."
As much as I admire and love Grace Young's work, and find her writing and herself to be charming and filled with a wealth of information on wok culture, I disagree with her on the point about the flat surface area of a flat bottomed wok needing to be very small in order to properly function as a wok. This is just not the case in my experience. The Cantonese flat-bottomed thin cast iron wok I purchased from Tane Chan at The Wok Shop has a bottom diameter of 6 1/2 inches, and it functions just as well as a round bottomed wok. I purchased it originally to use on flat top electric stoves, but have since been using it on my AGA gas range and have only had great results with it.
I suspect that an eight inch bottom diameter of the wok would still work -so long as- the outer edge of the wok was proportional to the bottom. In other words, the outer diameter would have to be rather wide for the wok to function really well as a wok.
However, in my experience, the 6 1/2″ diameter bottom allows me to cook quite a bit of food without steaming or stewing it, even without cooking batches. I can cook dishes for up to four or five people in the wok without much in the way of batching.
What would I look for in a flat-bottomed wok? I would choose either thin cast iron with enamel on the outside, or carbon steel. I prefer a single, long handle (Northern style) on the wok to the two small "ear" handles that you see on my Cantonese wok, but as you can see in most of the illustrations on this blog, I haven't let the two handles on my wok slow me down any!
Nonstick is right out, as far as I am concerned, as is heavy, thick-bottomed cast iron. I have had both types of woks and disliked them both intensely. I used nonstick woks for years as a personal chef because they cleaned up easily, but the food was never exemplary; there was not enough of the "wok hay" present to really make my stir-fries sing. Now that I have gotten used to making great stir-fried food in my thin cast iron, I could never go back, nor would I ever counsel anyone else to use a nonstick wok.
As for the thick cast iron woks–for the reasons cited by Gordon above–they suck. Leave Le Creuset to their French Ovens and skillets–they do those beautifully, and get a wok made in China. Please.
As for the fragility of the Cantonese cast iron woks–I believe that this reputation is undeserved.
I have had mine for about four years now, and it has survived being used at least three times a week in all that time. It has survived being shipped across country and moved by really rough moving guys. I do not treat it gently. I scrub the hell out of it after each use under cool to hot running water when it is directly off the heat of the stove, and I have banged it around pretty mercilessly in the cast iron sink, on the cast iron stove and on the stone countertops.
It has not shattered yet.
Compared to carbon steel the thin cast iron may be fragile in a general sense, but in my experience, it just isn't that fragile. The enamel on the outside toughens it up considerably, and I guess that unless it is dropped from a considerable height on a tile or stone floor, it will be okay.
Gordon also wondered about what sorts of utensils to use with flat bottomed woks:
"I have read a few times that flat bottom woks should be avoided because food sticks and burns in the corners and the metal spatula also catches in the corners resulting in the patina being scratched off. Therefore would I be better off using a wooden implement or plastic spatula (as used for non-stick pans) with a flat bottomed wok?"
Food really doesn't stick and burn any more at the edges of a flat bottomed wok than it does in the edges of a regular pan. If one leaves a food item too long without moving it on the bottom of a round bottomed wok, it will burn; the same is true with a flat bottomed wok.
I only use metal wok shovels in my flat bottomed woks and have had no problem with scraping off patina. If one uses them at very high heat like I do, one cannot use plastic anyway, as it would melt. You can get bamboo wok shovels that look like the metal ones, but they are hard to find–they work pretty well as an alternative, but really, I haven't had that much of a problem with losing patina. But then, I cook so much that the patina on my woks is probably building up so fast that it doesn't get a chance to get worn away. But really, I think that some people overstate the fragility of a wok's patina.
Woks are much tougher than people let on; I guess that there is a considerable amount of mystique surrounding them because they are very different to work with at first, but really, a design that doesn't change for thousands of years doesn't change because it works! And if it didn't work well–well, we wouldn't be having this conversation.
But one could say that flat bottomed woks are different, since they represent a considerable change in the traditional form of the wok, and a very recent one at that.
That is true, but it is also a natural evolutionary adaptation to a changing environment. Urban-dwelling Chinese and Chinese-Americans by and large do not have traditional wood or gas wok stoves that are built to suit the unique round bottom of the wok. Because many of these people are now using flat-topped electric stoves, a demand for woks made to work well on those cooktops arose and has been fulfilled by the modern flat-bottomed wok.
It is a compromise between ancient form and modern function, and in my opinion, it functions very well.
Gordon–thank you very much for emailing me, and I hope I have helped you on your quest for wok hay.
Happy wokking!
26 Comments
RSS feed for comments on this post.
Sorry, the comment form is closed at this time.
Powered by WordPress. Graphics by Zak Kramer.
Design update by Daniel Trout.
Entries and comments feeds.