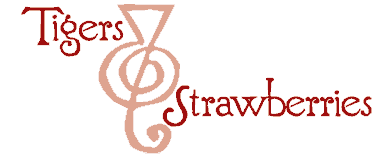 Cook Local, Eat Global
Long considered to be the culprit in an ailment that has reached "urban mythic status," even as repeated scientific studies have absolved it of responsibility, MSG, otherwise known as monosodium glutamate, is often considered a "persona non grata" in the kitchens of American Chinese restaurants and home kitchens alike.
Blamed as the origin of a disorder known as "Chinese Restaurant Syndrome," which is a series of symptoms which include flushing, sweating, headache, a feeling of pressure on the mouth or face, and in extreme cases, heart palpitations, shortness of breath, chest pains and swelling in the mouth or throat, MSG has never been linked to the disorder. However, because of popular belief that it is at least partially to blame for these usually fleeting and harmless (and I would say in many, but not all, cases, imagined) symptoms, many Chinese restaurants in the US advertise that they eschew it as an ingredient.
But is that the right thing to do?
Fuchsia Dunlop asked this question yesterday in an Op-Ed piece in the New York Times, and reading it made me think about my own views on the subject.
I don't use it as an ingredient in my cooking, even though I treat with skepticism most people's claims that they react badly to it when they eat at a Chinese restaurant.
Why am I so skeptical about this? Well, because I have watched these same folks who complain of headaches after eating Chinese food out turn around and gobble down huge amounts of processed snack foods, ramen noodles and other products that contain more MSG than most Chinese restaurant meals and show no ill effect. That is why I tend to think that many cases of this supposed syndrome are bogus and are the result of media hype, hypochondriac tendencies among some Americans and a latent xenophobia when it comes to Chinese culture. (On the other hand, I have seen someone unknowingly ingest an MSG laden broth cooked up in a dorm kitchen and break out into a wheezing, flush-faced and heart palpitating mess, so I have no doubt that with some folks, something bad -is- going on!)
So, if I am this skeptical, then why don't I use it as an ingredient?
I don't know, except to say that I have never felt a lack from not using it.
Since I use so many products and ingredients that include naturally occurring glutamates in my Chinese recipes, such as fermented black beans, bean pastes, soy sauce, chicken stock, dried mushrooms, mushroom broths, dried shrimp, scallops and oyster sauce, I have never really seen much purpose in having MSG around my kitchen. It just doesn't seem necessary.
But, after reading Dunlop's article, I am beginning to think that maybe I should drop my prejudice against MSG, go to the store and pick up a tiny bottle of Ac'cent and see what happens if I use it judiciously. Maybe I will conduct blind taste tests with friends and family.
I do know that there is one simple recipe that I have longed to replicate for years and have utterly been unable to do so that I suspect had a tiny pinch of MSG in it.
The Chinese restaurant I worked in years ago did not use MSG in food for customers, but there was a dish that the chef would make for his family and employees which I suspect had just a touch of it in its delicious sauce. It was stir fried bean sprouts with baby shrimp, and the sauce was nothing more than a tiny bit of sugar, some rice wine, a wee dash of light soy sauce, a sprinkle of salt and chicken stock. The only other flavorings were some scallions and ginger.
That was it. The shrimp were pink, plump and savory and the bean sprouts were crisp and earthy, and the sauce complemented them both perfectly.
No matter how I have jiggled the proportions it has never tasted right, and I had given up on it years ago.
I hadn't even thought of it until yesterday when I read Dunlop's article. Suddenly, my mouth watered as my mind was flooded with memories of that dish and how much I loved it, and how I have never, ever, been able to recreate it.
Maybe, just maybe, during this lucky Year of the Pig, I will finally be able to taste that amazing dish again.
Note: I would like to thank reader Diane for pointing out Dunlop's Op-Ed to me yesterday.
30 Comments
RSS feed for comments on this post.
Sorry, the comment form is closed at this time.
Powered by WordPress. Graphics by Zak Kramer.
Design update by Daniel Trout.
Entries and comments feeds.