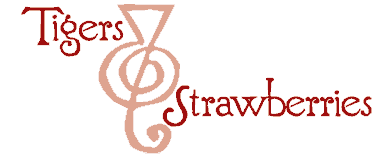 Cook Local, Eat Global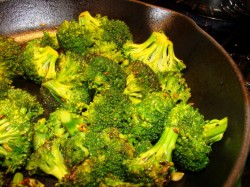 I know that I just wrote about a stir-fried recipe from the eastern region of India that featured whole spices.
Well, that recipe came from the eastern region of India, and this one, while it uses the same basic technique–stir frying, and similar ingredients–whole spices, is from the west, in Bengal, and it results in a completely different flavor.
Because it requires five different whole spices, one might consider it to be a bit more "advanced" than the first recipe I posted from Monisha Bharadwaj's India's Vegetarian Cooking, but really, the method of the recipe is completely comparable.
The result, however, is completely different.
The five whole spices are all seeds: cumin, fenugreek, kalonji (also known as nigella), fennel and mustard. Toasted in sunflower, canola or peanut oil until they sizzle, darken and pop, they are then joined by powdered turmeric and chile.
The aroma is incredible. Cumin, of course, has the familiar musky-smoky scent, which is always complemented by the nutty sharpness of the mustard seeds which pop and jump from the pan in frisky arcs. Joined by the freshly-mown hay odor of fenugreek and the sharp onion tang of kalonji is the honey-sweet herbal fragrance of fennel.
All toasted together, these seeds perfumed the kitchen with a voluptuous richness that is hard to understand until it is experienced.
Bharadwaj swears that any vegetable can be stir fried in this way and taste amazing; I cannot help but think she must be right.
This spice mixture elevated plain old healthy broccoli into a dish fit for a decadent libertine. I felt sinful while eating it, which seldom happens unless cream, butter, truffles, chocolate or champagne are involved. I have certainly never felt that way about broccoli in my life.
I highly recommend that folks give this easy recipe a go, and see what happens. I cannot wait to try it on eggplant, collard greens or delicata squash.
Now, I just need to test a recipe from the southern region of India. Look for that post soon!
Ingredients:
2 tablespoons canola, sunflower or peanut oil
1/2 teaspoon cumin seeds
1/2 teaspoon fennel seeds
1/2 teaspoon kalonji (nigella) seeds
1/2 teaspoon fenugreek seeds
1/2 teaspoon black mustard seeds
1 teaspoon turmeric
1 teaspoon ground cayenne
1 pound broccoli, cut into small florets
juice of one small lemon
salt to taste
Method:
Heat oil in a heavy bottomed frying pan or wok until it is nearly smoking.
Add whole spices, and stirring, toast them in the oil until they begin to sizzle, darken and the mustard seeds pop. When this occurs, add the turmeric and cayenne, and stir to combine.
Add broccoli, and cook, stirring, until it brightens. Some browned spots on the stems and flowers is fine; in fact the browning adds a delicious smoky flavor to the vegetable. Add the lemon juice and allow it to steam the broccoli until it is done.
Sprinkle with salt to taste and serve immediately.
6 Comments
RSS feed for comments on this post.
Sorry, the comment form is closed at this time.
Powered by WordPress. Graphics by Zak Kramer.
Design update by Daniel Trout.
Entries and comments feeds.