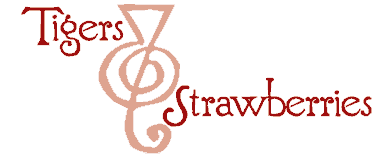 Cook Local, Eat Global
According to a new study from the Center for Science in the Public Interest, food served in Chinese restaurants has unacceptable levels of fat and sodium for the average American diner who is trying to follow a healthy diet. This report has hit the Associated Press and has traveled all over the press and the net over the past few days, so it seems inevitable that I should stand up and say -something- since much of what I write about revolves around Chinese food.
What can I say about this report other than, "Well, duh!"
Chinese restaurant cooking has never been particularly healthy, and unless there is consumer demand for it to change, it will not ever be healthy.
Why is this?
In part it has to do with the tastes of the average American diner which tends toward liking overly sweet, overly salty sauces and dishes that include deep fried nuggets of meat drowned in said sauces. These dishes are also often served with fried rice which includes another unhealthy dollop of fat and salt in the form of lots of cooking oil (to keep the rice from sticking) and thick soy sauce, which gives the rice its characteristic and expected savory brown color. In this sense, the typical Chinese-American restaurateur is giving the public what it wants and expects: lots of fat, salt, sugar and starch on a plate.
The other reason, one which is not mentioned in most reports of this study, is that the way in which Chinese restaurant chefs typically cook is not how Chinese home cooks cook. Thus, even dishes that are supposedly "stir-fried" are going to contain more oil and fat in a restaurant than when they are cooked at home. Stir-frying and dry-frying are two techniques that typically require very little oil, and when cooked at home, dishes made in this way are generally extremely flavorful, and healthy.
However, it isn't just deep-fried dishes that need to be avoided in Chinese restaurants–one has to be aware that in most Chinese restaurants, even stir-fried or dry-fried dishes are not necessarily cooked with a minimum of oil.
Most Chinese restaurant chefs cook at much higher heats than home cooks can muster, and because they are dealing in volume and speed is of the essence, and they want to create food that has a splendid flavor and texture, they often resort to the technique of "oil-blanching" all meats in deep, boiling oil, before pouring out most of the oil and continuing with a my typical stir-fry. However, even though they pour off "most" of the oil, there is still a good deal more than the typical 2-5 tablespoons of oil that is used in home-based stir frying–there is often twice as much oil (or more) as would be found in a typical home cooked stir fry.
Dry-fried foods such as Sichuan crispy beef or green beans are also deep-fried in boiling oil rather than the low-oil technique that home cooks use. Why is this? Well, proper dry frying can take up to twenty minutes, whereas the same dishes can be executed in a restaurant by using deep frying oil in about three minutes. It is a matter of time, but of course, the restaurant patron ends up with extremely oily food that they believe to be healthier than it actually is.
Why oil blanch foods for stir frying? It is simple: it saves time in a restaurant kitchen, and it produces very tender meats if it is done quickly. (The longer you deep fry an unbattered piece of meat, the drier and chewier it becomes–as in the cause of Sichuan dry fried beef. A briefer dip in oil as in oil blanching results in a deliciously tender, juicy piece of meat because it cooks instantly.)
So, while the Center of Science in the Public Interest is right to warn diners away from the breaded, deep-fried dishes in American Chinese restaurants, they really should make mention of the fact that the stir-fried dishes really aren't as healthy as most Americans expect them to be, because they still contain more oil than is necessary for a real stir fried dish.
This is no surprise to most Chinese-Americans, by the way. The tradition of Chinese restaurant food has always been that it is richer and heavier than food cooked and eaten at home. Most Chinese Americans are under no illusions about Chinese restaurant meals being healthy, and if they eat out in them often, many will make the request that the food be cooked "in very little oil."
Also, many Chinese restaurants have two different menus–they have the usual one that caters to American tastes, and then they have one that is geared more toward the traditional tastes of the Chinese and Chinese-American clientele. The dishes on the latter menu, tend to include many more braised, steamed and traditionally stir-fried dishes which use much less oil.
In my experience, I have never been refused when I have asked for the Chinese menu, nor have I had trouble ordering fantastic food from one that was by far, much more healthy and tasty than the usual fare. In addition, I have never had a problem asking the waiter to tell the cook to use very little oil in a stir fry or to use a light hand with the soy sauce.
If you are polite and friendly, most folks at Chinese restaurants are quite willing to customize their foods to your request.
However, if you are looking for the healthiest, tastiest Chinese food available–do what I do, and make it yourself.
That way, you know exactly what went into it, how it was cooked and you can ensure that you are making the best possible dinner for you and your family.
So, yeah, Chinese restaurant food is generally not too good for you.
But Chinese home food is not only healthy, but delicious.
So, break out the wok and steamer and cook up some great food!
14 Comments
RSS feed for comments on this post.
Sorry, the comment form is closed at this time.
Powered by WordPress. Graphics by Zak Kramer.
Design update by Daniel Trout.
Entries and comments feeds.