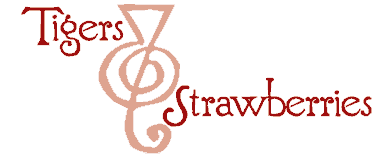 Cook Local, Eat Global
In my last post about bees, I talked about the mysterious issue of Colony Collapse Disorder, a topic which has been hot in the media of late. In that post, I mentioned that hobby beekeeping, especially urban beekeeping, might help boost the population of pollinators, and help assuage fears surrounding CCD.
Well, it seems that urban beekeeping, that is keeping bees in a non-rural setting, whether that is a large city, small town or suburb, is on the rise, if the recent article from Salon is to be believed. In "Hives Among Us," readers learn that New York City has an ordinance against beekeeping, which is apparently not well enforced, because clandestine beekeepers from the five boroughs are some of the main sources for the article.
New York may have laws against urban beekeeping, but most other large cities do not, which allows hobby apiarists to keep bees and harvest honey in such diverse places as Chicago, Boston and Berkeley.
Interest in urban beekeeping has apparently been rising, and one of the reasons cited is the current trend of seeking locally produced foods for their ecological, economic and nutritional value. Apparently, keeping bees also appeals to urban dwellers' desire to connect more intimately with their local food chain and with nature in general; giving them a way to help produce some amount of their own food, while learning the art of interdependence with the natural world.
I cannot help but applaud this trend, though I do wonder about the quality of honey produced in this way, particularly in large cities without a great diversity of blooming plants. I wonder how much of the nectar gathered by these urban hives consists of high fructose corn syrup gathered from soda spilled in garbage cans, the gutter and sidewalks of the bee's home city. While I don't find that idea particularly appetizing, I have to admit that my romantic heart is thrilled to see urbanites taking part in the art of keeping bees, which has been part of human civilization for thousands of years. (And in that sense, while urban beekeeping may be trendy now, it was practiced in ancient Egypt where beehives were part of some temples.)
Urban beekeeping, in addition to connecting urban dwellers to the natural world and lessening the carbon footprint of their diets, can also help teach valuable life skills to disadvantaged men coming out of prison.
I found out about "Sweet Beginnings," a suburban Chicago program set up to help ex-convicts get the help they need, often for the first time in their lives, to become productive members of society from a blog on the CBS News website. Going from gangs to bees sounds weird, but it works, and the program has expanded from selling honey at local flea markets to making skin care products and lip balm, all based on beeswax and honey as well. They are now also selling nationally via a new website.
The men involved in the program learn many skills besides the obvious ones relating to beekeeping: reading, writing, accounting, and manufacturing, for example. In addition, they learn general job and life skills which will help them get jobs outside of the Sweet Beginnings program.
Some believe that urban beekeepers might "save the world," noting that few hobbyist colonies have been hit by CCD, and that keeping bees in urban or suburban environments increase environmental diversity in what can be ecologically sterile places. An article in the Whole Life Times tackles the issue of urban beekeeping with the positive slant that well-maintained hives cause no problems for neighbors, and enhance the city as a whole, even if most people are unaware of the bees' presence.
Finally, for more information about how to go about urban or suburban beekeeping, check out this article, "Beekeeping in the City" from Bees-Online, an educational website devoted to the art of beekeeping.
I know that as I read more and more about the urban apiarists, I find myself fascinated with the idea of keeping bees in our backyard garden as it grows in diversity and size. We have a huge hillside which we plan to terrace and then plant with many perennials, roses, herbs, flowering vines, vegetables and fruits. We also plan to have a few water features, and the combination of water and a multitude of flowering plants would make our garden a perfect place to site a hive or two. Or three.
6 Comments
RSS feed for comments on this post.
Sorry, the comment form is closed at this time.
Powered by WordPress. Graphics by Zak Kramer.
Design update by Daniel Trout.
Entries and comments feeds.