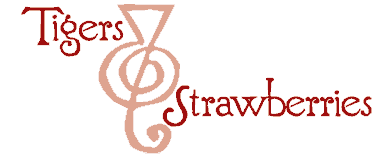 Cook Local, Eat Global
There is nothing more delicious, comforting, appetizing and filling than a bowl of well-prepared noodles, whether one is dining in the East or the West. Noodles are a favorite food among people of all ages, and nearly every culture where grain is consumed has created some sort of noodle to beguile the senses and fill the stomach.
Few countries can claim as many different sorts of noodles as China, arguably the birthplace of the noodle as a foodstuff. Over a period of many centuries, noodles have been developed and refined in China, until they exist in a culinary class all by themselves. They are eaten all over the myriad regions of China, and they are eaten in many different forms and types of preparations: from cold appetizers to soups to savory stews, noodles are a mainstay of the Chinese diet.
There is no way to adequately enumerate the plethora of noodle types, preparation and recipes in a single essay or article, so small post is just meant to whet the appetite for more writings to follow. But, a concise summary is possible, and so we begin.
A visit to a well-stocked Asian grocery store will reveal a dizzying array of noodles. They are usually grouped in their own aisle or aisles, but there are also offerings of frozen noodles and fresh, chilled noodles in the refrigerated section. To the beginning shopper, the broad selection is challenging, and can cause frustration if one doesn't know exactly what one ones and needs for a given recipe or cooking style.
To simplify the issue of Chinese noodles, it is best to remember that they fall into three broad categories: those made of wheat, those made of rice and those made from other, often vegetable, not grain-based, starches. Within each of these three categories are myriad different types, shapes and sizes of noodles, each one useful for different recipes.
Wheat noodles are the most prevalent staple food, along with buns, steamed breads and fried cakes, in the colder, northern regions of China. The climate is more conducive to the growing of wheat than rice, and so cooks of these regions have developed a great number of delicious ways to use the many different types of wheat noodles available. The love of wheat noodles is not relegated purely to the northern parts of China, of course; they are now eaten all over China.
Generally speaking, wheat noodles are made in two ways: with and without eggs. Both types are available either fresh (or frozen) and dried, and they are also available with or without additional flavorings and colorings such as shrimp roe and spinach. Some noodles are salted, and others are not; the easiest way to determine whether a noodle has salt or eggs in it is to look at the ingredients. They are always noted in English on the back, and that way, if you want egg noodles, you can be assured of getting them, instead of relying only on the yellow appearance of the noodle, which can be accomplished with food coloring agents.
The second broad class of Chinese noodles are the ones made of rice flour. These noodles, which originated in the rice growing regions of southern China, are always made simply of rice flour and water, and like wheat noodles, they are available both fresh (or refrigerated or frozen) and dried. The fresh ones are pure, pearly white, and glisten with a light coating of oil to keep them from sticking to each other, while the dried ones come in translucent bundles which look like cellophane or plastic.
Rice noodles, like wheat noodles, can be used for many different dishes, but, because they are made from rice, which lacks the cohesive springiness of gluten, they are treated differently than their wheat-based cousins. Their texture, which is different from wheat noodles because of the lack of gluten, can be by turns tender or chewy, smooth or crisp, slippery or sticky. Their flavor is mild and takes on the flavor of whatever they are cooked with.
The third category of Chinese noodles are the ones which are made from starches other than those derived from grains. This group includes bean-thread noodles, which are also known as glass noodles or cellophane noodles. These are made from mung bean starch, and they are usually very thin, hair-like noodles sold in dried bundles. Soaked before use in soups or stir fried dishes, bean thread noodles turn from brittle, nearly transparent threads into slippery clear noodles which have a unique texture and no flavor to speak of. They are prized for their texture, their translucency, and their incomparable ability to soak in the flavors of the surrounding dish.
Other starches are used to make Chinese noodles, including those derived from sweet potatoes and tapioca. The skin that forms on the top of heated soy milk, called yuba, is also used to make very chewy noodles, and highly compressed tofu is cut into thin strips to be used in cold noodle dishes.
As if the great variety of noodles alone was not confusing enough to the novice, the Chinese have developed many different cooking methods to bring out the best in these versatile foodstuffs. Texture plays as much of a role in Chinese cookery as flavor does and over the centuries the resourceful cooks of China have come up with a variety of ways to cook their noodles, often using one or two different methods in concert to create a very specific and particular texture which is prized in various noodle dishes.
Even the simple act of boiling wheat noodles is done differently in China than we are used to using to boil pasta in the West. Because the wheat used to make Chinese noodles is a different variety than those used in Italian style pasta, it is easy to overcook the noodles into a starchy, tasteless mush. So, the Chinese do not just dump their noodles into boiling water and time them until they are done. The temperature is controlled precisely by stopping the boil several times during the cooking process, leading to a noodle which has a greater elasticity and is not overcooked.
Other techniques which are used to create excellently flavored and textured noodles include steaming, deep frying, oil blanching, and stir frying.
Most Chinese cookbooks for the American cook do not enumerate these techniques; I have been lucky enough to learn them directly from Chinese restaurant chefs, home cooks and from out-of-print cookbooks, and over the next few months, I will pass them along here in my blog. None of them are difficult or onerous and the results are fantastic, and are well worth thee small effort that is involved.
As you can see from the smile on Kat's face, well-cooked Chinese noodles are good to the last bite! (These were thin eggless Chinese wheat noodles boiled then rinsed and chilled with cold water, and dressed with a bit of chicken broth, soy sauce, cilantro, scallion and sesame oil. That was her version of the very spicy cold noodle dish Zak, Dan and I had for supper.)
The next posts in this series will be all about Chinese wheat noodles-what types there are, what they are used for, how to cook them, and recipes featuring them. Then, I will cover rice noodles, and other noodles made from various starches, with recipes and cooking methods. Finally, somewhere along the way, I will do some book reviews on tomes relevant to the cooking of all kinds of Chinese noodles.
13 Comments
RSS feed for comments on this post.
Sorry, the comment form is closed at this time.
Powered by WordPress. Graphics by Zak Kramer.
Design update by Daniel Trout.
Entries and comments feeds.