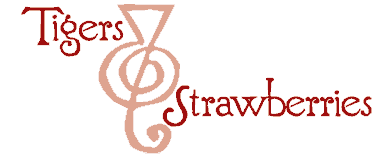 Cook Local, Eat Global
Zak and Morganna don't like homemade cranberry sauce.
They like the jellied kind that comes in cans.
I am the exact opposite.
I despise the weird jiggly stuff that unmolds in the perfect shape of a can, and which must be sliced to be served, and love the homemade stuff with chunks of fruit and maybe nuts. That is the good stuff, at least, in my view.
But, I was thinking that maybe I could change their opinion on the cranberry issue by making a sauce that that included ingredients which they loved and craved.
I decided that instead of cooking the cranberries in a sugar and water solution, I would cook them with whole spices, red wine, honey and sugar. This gave it all the flavors of a favorite winter beverage around my house–mulled wine. I also added some apples, lightly cooked in apple cider until the cider reduced and jelled, and then after everything cooled, I put in the jewel-like seeds of a whole pomegranate. To give a clean tart finish, I added a squeeze of lime juice and a sprinkle of lime zest as a garnish.
The result was a fantastically complex, yet clean-flavored cranberry sauce, full of fruit, spice and aroma, that would make any autumn or winter holiday table proud. The cranberries and apples were soft, and the uncooked pomegranate seeds were crisp, and the vibrant crimson sauce looked lovely with the thin shreds of green lime zest scattered over the surface.
What would it go well with, besides roast turkey?
I think it would be delicious with duck or goose–the deeply flavored flesh of the waterfowl would benefit from the brilliant color and flavor of the cranberries and pomegranates. I am also firmly of the opinion that it would be perfect with either lamb or pork as well, particularly the latter. Although lamb with Northern Indian spices would really shine accompanied with this cranberry relish.
I am also pretty certain that this sauce would also work as a topping for home made vanilla ice cream or a nice buttery slice of pound cake. Maybe an eggnog-flavored pound cake. Ooh. That does sound good.
Besides–it was simple to make. And you can make it a week ahead of time and have it on hand for when you decide to cook a festive roast and hold a celebratory feast at your house.
And since we have officially entered the time of feasting, I submit this recipe to you all as something that you can use to perk up your holiday table.
Oh, and how did Zak and Morganna like this recipe?
Well, they did like it, and they did eat a good bit of it.
But they also wiped out a whole can of that horrid jellied stuff, too.
There is no accounting for taste.


Cranberry Sauce with Mulled Wine and Pomegranates
Ingredients:
2 cups fresh cranberries, washed and picked over, then drained well
1/2 cup fairly dry yet fruity red wine–I used pinot noir
3 heaping tablespoons raw sugar
1 teaspoon minced crystallized ginger
1 tablespoon honey
1 stick cinnamon
2 green cardamom pods
3 whole cloves
1 allspice berry
1 petal of star anise (I count each radial bit of star anise, which looks like a flower as one petal)
1 tart apple, peeled and diced finely
1/4 cup apple cider
the seeds of 1 large pomegranate
scant 1/2 teaspoon lime juice
lime zest for garnish
Method:
Put the cranberries in a deep saucepan with the wine, sugar, honey, ginger, and spices, and bring to a boil over medium heat. Turn down heat and simmer, stirring regularly, until the berries burst open and the juices begin to form a thick jelly–about ten to twenty minutes, depending on how hot your burner is. Dump the cranberries into a large bowl, and fish out the spices. (You can put the spices into a cheesecloth bag in order to make this step easier.)
In the same pan as you cooked the cranberries, put the apple and cider, and bring to a boil over medium heat. Turn down the heat and simmer until the apples are soft and the cider begins to jell. Pour this into the pan with the wine and cranberry mixture and mix together thoroughly. Allow to cool to room temperature.
Stir in pomegranate seeds and lime juice, then refrigerate until serving time.
Just before serving, sprinkle with lime zest.
18 Comments
RSS feed for comments on this post.
Sorry, the comment form is closed at this time.
Powered by WordPress. Graphics by Zak Kramer.
Design update by Daniel Trout.
Entries and comments feeds.