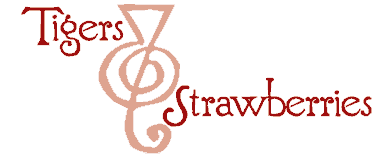 Cook Local, Eat Global
It's coming around to that time of year again–time for Menu For Hope, an event where food bloggers from around the world come together to raise money for the United Nations World Food Program. Conceived and hosted for the past four years by Pim Techamuanvivit, author of Chez Pim. Last year, the event raised over $60,000.00 for the World Food Program, and this year, we hope to raise even more.
How do we raise all of these funds?
Food bloggers, authors, restaurateurs, and food producers donate a variety of prizes to be raffled off, while readers and other bloggers buy tickets for a chance at winning whichever prizes they take a fancy to. The number of tickets you may buy are unlimited, and you can purchase tickets for as many raffle prizes as you would like.
The types of prizes range from photographic equipment, gift certificates for dinners at fantastic restaurants, delicious handmade ice cream, baskets of luscious foods and boxes of cookbooks–all the sorts of goodies that food bloggers and their readers would love.
This year, I, along with Hilarie, the owner of Restaurant Salaam here in Athens, are going to be donating a prize which I think that readers of my blog will like. In keeping with our shared interest in spices, the cuisines of the Silk Road and food history, Hilarie and I are putting together a package of goodies centered around the foods of India which I think would make a thoughtful gift for a friend or one's self.
So, stay tuned, and as the prize bits get collected, I will photograph them and post about them before the Menu For Hope event begins on December 10. Raffle tickets will be sold from December 10-21st.
Pim has a post about Menu For Hope that includes an FAQ that answers all the relevant technical questions about how it all works, where the money goes and how it is collected. For more information check it out.
3 Comments
RSS feed for comments on this post.
I'll be buying tickets for it! 😀
Actually, can I do that, if I live in Europe?

I was probably only going to offer shipping to the US and Canada–but, I may change my mind. It just may take a long while to get to anyone else because I will do the cheapest shipping possible….I have to think on it.

But, I will also say, there are going to be plenty of European bloggers offering goodies as well. Stay tuned!
Sorry, the comment form is closed at this time.
Powered by WordPress. Graphics by Zak Kramer.
Design update by Daniel Trout.
Entries and comments feeds.